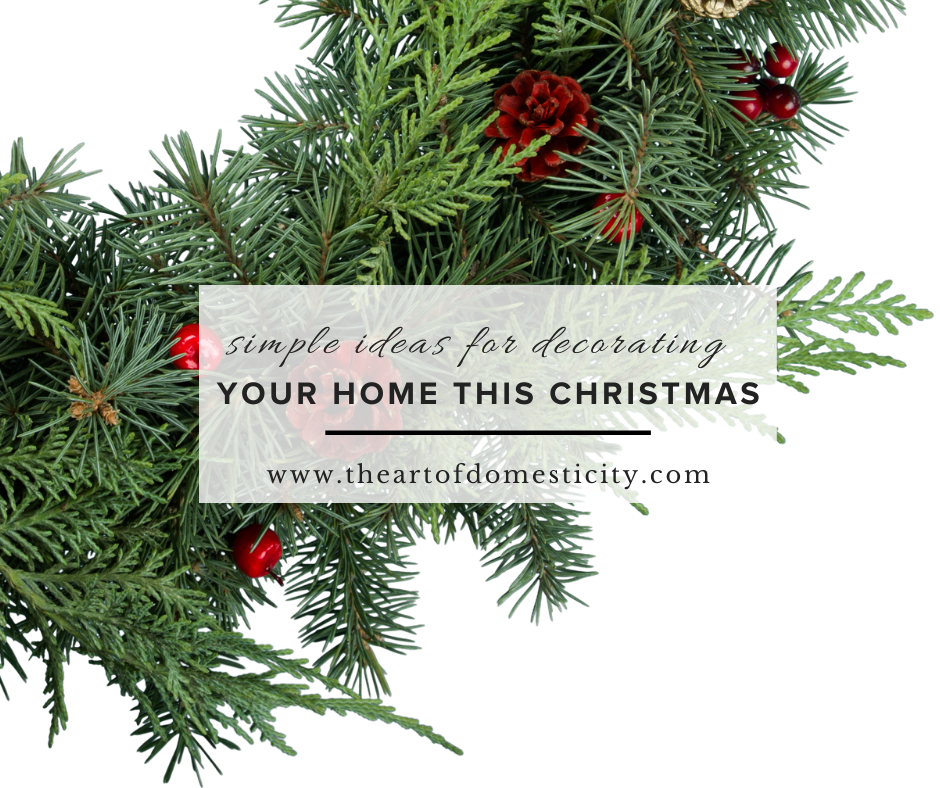 I am not sure how the time has passed by so quickly, but we find ourselves about two weeks away from Christmas! Every year after Thanksgiving comes to a close, I begin to decorate my home for the holidays with whatever different colors such as rich red hues, white, and dark green.
It is amazing how simple it can be to spruce up your home for the holidays. When people walk into my home, they are greeted by a lovely wreath like the one pictured above. A wreath is a simple way to welcome the season. You can find all sorts of beautiful wreath options at places like Pottery Barn and local boutiques.
Stars, bows, and santa claus also make an appearance on my stairwell at times! These fun elements are an easy way to get creative with decor and warmly greet any guest. You can easily add ornaments to your garland or neatly place them on a simple wreath.
Hints of silver and gold are also a beautiful addition to any Christmas decor.
Texture can also add a different element. In the past I have interweaved some burlap and pinecones to one of my garlands to give it a warmer and more outdoorsy feel. When paired with gold, the natural elements appear more glamorous. Adding in some neutral colors can help everything mesh together.
Bows are also an easy and beautiful way to liven up a room. In the picture above, I decided to combine both red and a neutral color to keep things toned down and cohesive. Do you see the ornaments? I've carefully added them in to add dimension and interest.
Another easy way to use ornaments throughout the home and spread holiday cheer is to place larger ornaments as a centerpiece on any table.
Really, there are so many options when it comes to decorating for Christmas! Every year you can use the same decoration in all new ways!
Sometimes it just takes a step back and a bit of inspiration from a picture or friend. Happy decorating!
XO,
Sandra