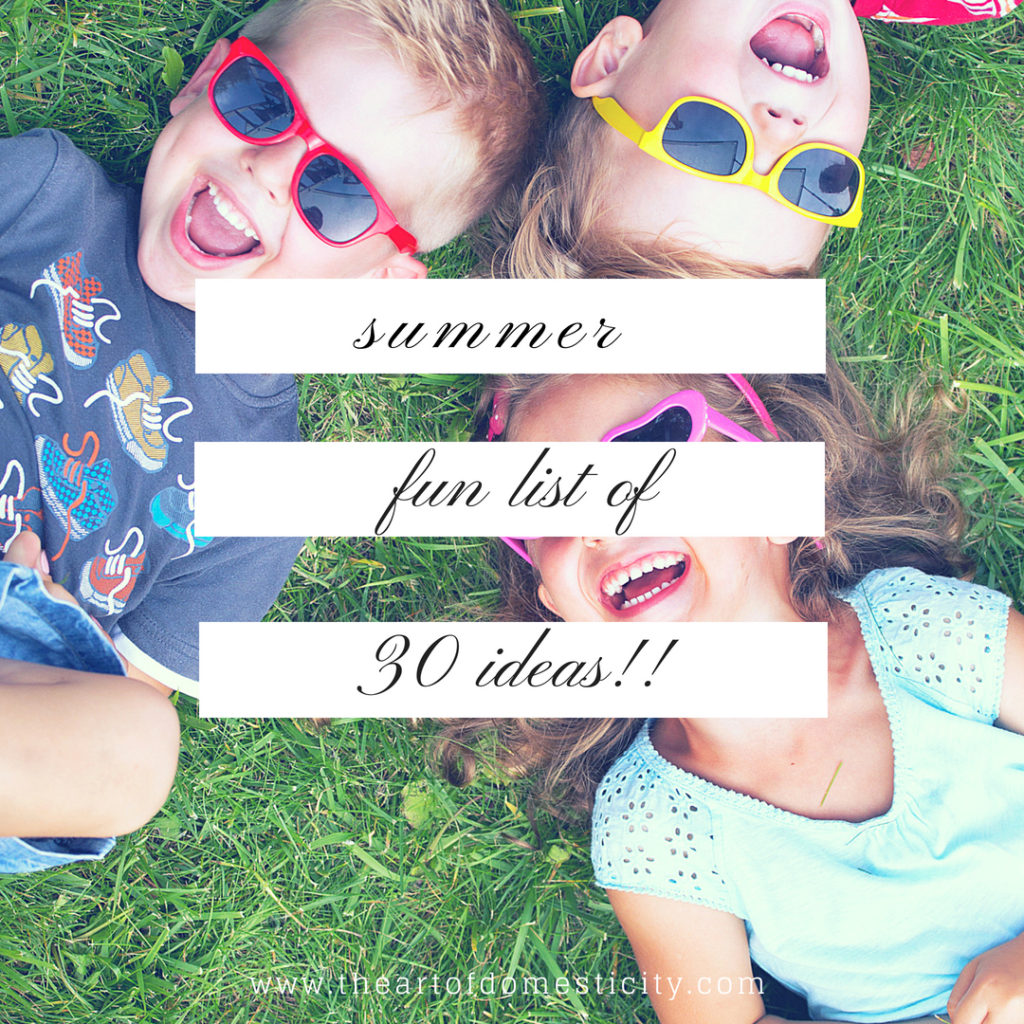 Summer is in full swing! Here is Summer Fun List of 30 ideas of activities to do with or without the kids this summer! These Ideas range from FREE to just a little bit of spending money and there is something for everyone on this list!
Go Camping in your backyard
Visit your favorite water park
Go to the movies
Set up a Lemonade Stand
Go on a hike
Visit your local petting zoo
Home Depot Workshops
William Sonoma kids cooking class
Scavenger Hunt
Play Tennis
Build Sandcastles
Go Iceblocking
Library Story Time
Visit a Museum
Family Band
Painting lessons
Rollerskate Rink
Go Bowling
Neighborhood BBQ
Local outdoor concert
Rent a cotton candy machine
Play Charades
Outdoor movies
Play softball
Go on a Summer Vacation
Puppet show
Dance show
DIY Spa Day
See a pro baseball game
Swim in a lake
I hope this adds to your summer fun!
XOXO,
Sandra Maddox