As if the run up to Christmas isn't hectic enough, why do I always feel the need to do all the jobs around the house that I've been mulling over. Is it just me, or does everyone have this compulsion?
It's not as if my guests are going to care if there's new bedding in the guest bedroom. Or if we've painted the baseboards.
So what do I do for a quick fix? I usually head into my favorite stores. On this occasion it was new guest towels, a candle for the guest bathroom,  new cushions for the sofa and a basket for extra for my magazines. None of which I went in there for.
It's only a quick fix though. Like when you eat half a dozen chocolate chip cookies when what you really wanted was a great big slab of chocolate ice cream. You know you'll eat it in the end. And what I really wanted was wallpaper for the powder room, gold spray paint for the my angels (actually only thought of that today) and some ribbon. So, because I know I can't have it all this side of the holidays, I'm going to settle for what I DO have. These images are full of ideas for Christmas styling that we can all implement now without too much upheaval and to make our guests feel welcome.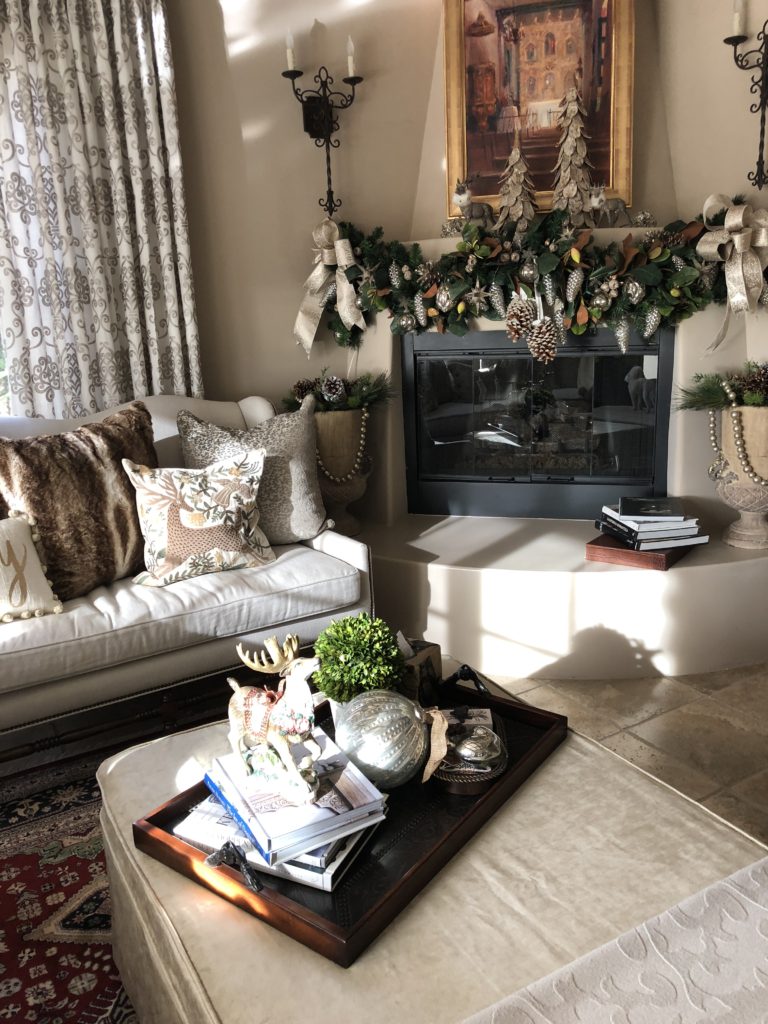 Christmas Styling in the Family Room
This is the room that gets the most attention but don't just stop at decorating the tree. I love the idea of bunches of greenery everywhere. With or without twinkling lights. Extra chairs can be brought in from other rooms to cope with the overflow and small tables are handy for placing drinks and snacks. And once you've made sure the sofa is as comfy as possible, sit back and light the candles.


Christmas Styling in the Dining Room
The dining table is also where we go to town at home. It's in the separate space in my home but it can still be made to look very festive with even more greenery, candles and lights. No one has enough chairs to cope with extra family members at this time of the year so enlisting a stool, or bench is perfectly okay, as long as it's made comfy. Cake stands make perfect center pieces. They are not so high that you can't see the person opposite and you can fill them with edible treats.

Christmas Styling in the Bathroom
Guests will be using the bathroom at some time during the day so make sure it's as cosy and welcoming as the rest of the house. Towels and nice smelling toiletries are always appreciated.  And I have a confession to make. This year I draped faux wreath on the mirror. And it's beautiful!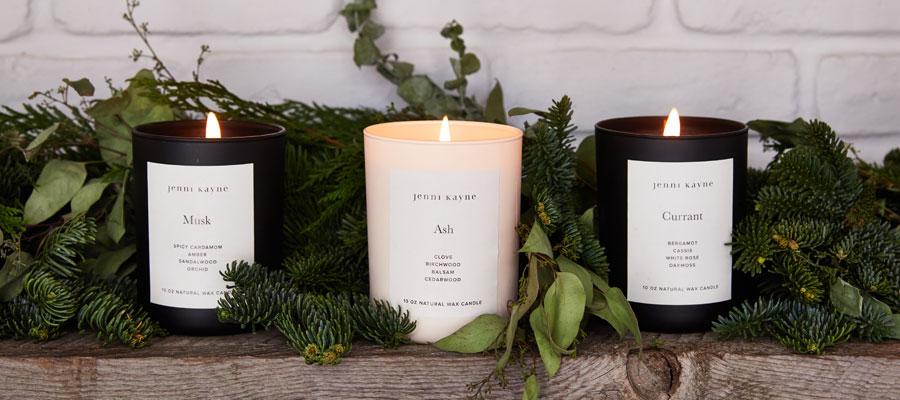 Picture credit: jennikayne.com (my very FAVORITE candle!!)
Christmas Scents
Also an essential in our house. I'm not fan of spicy scents, but flowery and fruity candles I can burn all day long. Please be careful of candles though. For the bathroom I usually place a diffuser as it can be left safely. The best thing a guest can say about my house is that it smelled divine!
Hope this encourages you to create your home guest ready for all your Christmas Holidays! Do you have any special tips to share with me on how you prepare your home for guests?? I'd love to hear!!
XOXO,
Sandra Maddox