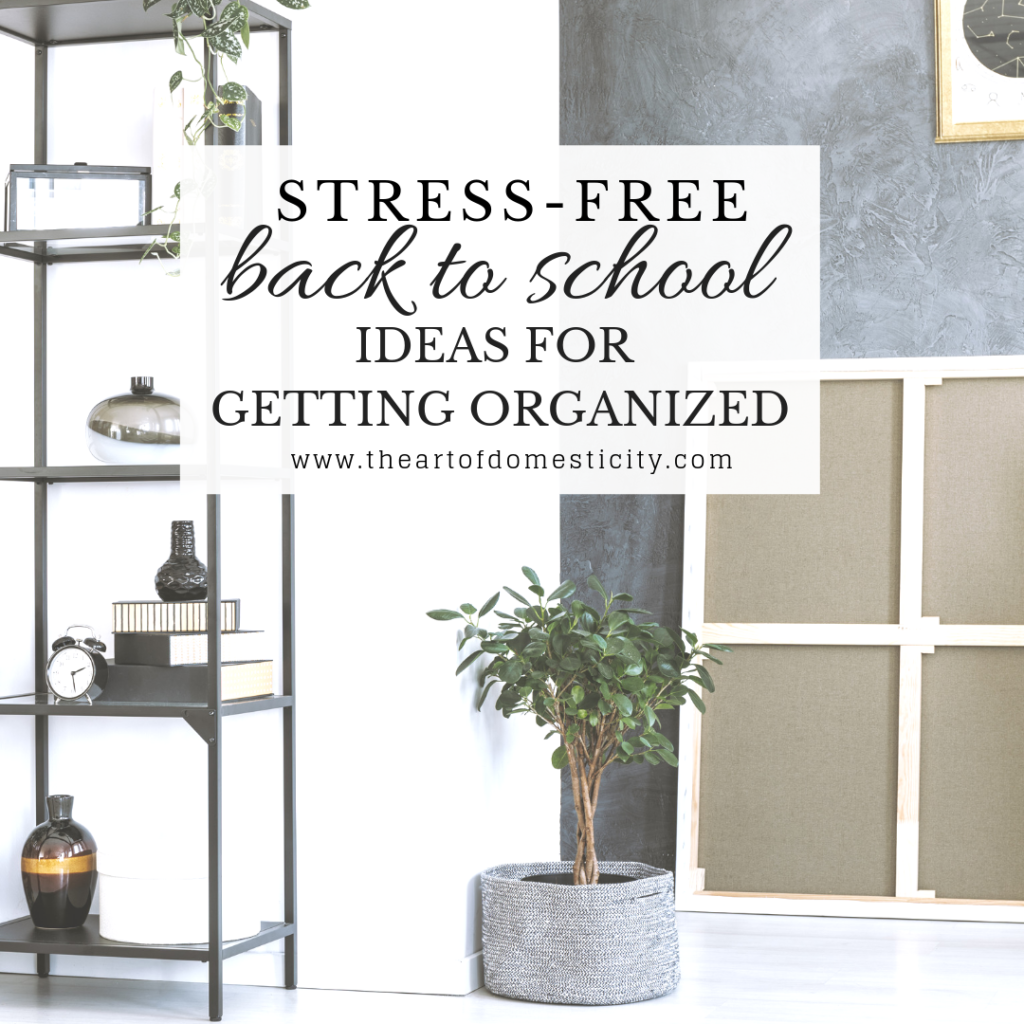 It is that time of year again! Summer is coming to a swift close and fall is starting to make some subtle appearances in the form of a new school year. While it is certainly an exciting and bustling time of year, it can also feel a bit daunting.
I still remember Tiffany's first day of school. As I prepared to leave her classroom, I hugged her and asked for a kiss. She immediately kissed my cheek and said, "Mommy, who is going to play with you, or go to lunch or read a book with you?" That was when my emotions really got going. I quickly encouraged Tiffany to find her seat, and assured her she would have a great day and that Mommy was fine – but really I wasn't! It took several minutes in the school parking lot for me to regain my composure.
For those of you who are feeling a bit overwhelmed by the start of a new school year, I wanted to encourage you to take a deep breath. It is okay to feel a bit overwhelmed at times. There are seasons for everything and, when you are feeling challenged, it is an invitation to lean in a bit closer to God. It says in Hebrews 4:15 that Jesus understands us in our weakness. You are not alone! It really is going to be okay.
As a mommy, lean on God and hunker down for the chaos!
I always find that this time of year lends itself to organizing! After a long summer, now that I have a bit of time to myself, I like to focus in on getting the house back together!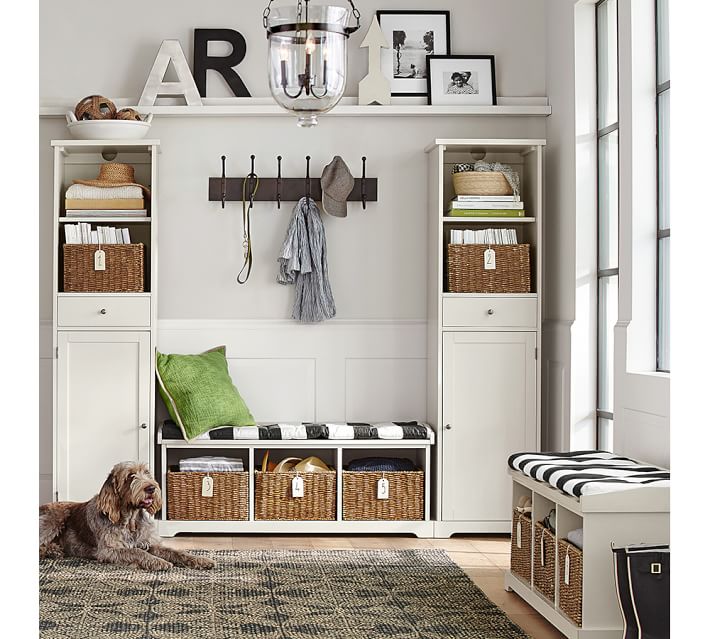 I have always loved the organizing decor at Pottery Barn! While it is important to get the kids ready for school, it is equally important to create a space for them to put their things when they return home. The entryway is a great place to get organized and it doesn't take too much work! I recommend using cute hooks to hold up the kids' backpacks and sweaters. It is also a great idea to have a bit of shelving to store their books. Have your children quickly unpack their bags first thing so that the backpacks don't end up all over the house!
1. Pottery Barn Cast Iron Hooks
2. Pottery Barn Magnetic Board
4. Pottery Barn Daily Organization System
After your children unpack their school books, place any important notes up on a board for easy access and visibility. You could section off different parts of the board for each child to make it even cleaner.
One of the best ways to keep things organized is to have some separate baskets to store each of your children's things. I love the idea of using a clip-on basket label! Baskets can be purchased at Pottery Barn, Target or one of my favorite places for inexpensive baskets of all sizes – HomeGoods.
Having an organized desk area is also a necessity as your children get older. If you need some help getting this set up here are a few tips to keep in mind:
Courtesy of The Container Store
A functional desk is very important. If you don't already have a desk, you can build your own custom desk at The Container Store. Otherwise, utilize baskets or other forms of storage to keep things clean and orderly.
Keep it simple and clutter-free. It helps the child's imagination when there are fewer distractions. Also, keep supplies on hand. To save you time, buy extra supplies in advance!
Hope this post has given you some ideas to keep things organized for fall.
Enjoy the beginning of a new season and take time to rest and lean back into God when you start to feel overwhelmed. You can do it!
XO,
Sandra Maddox