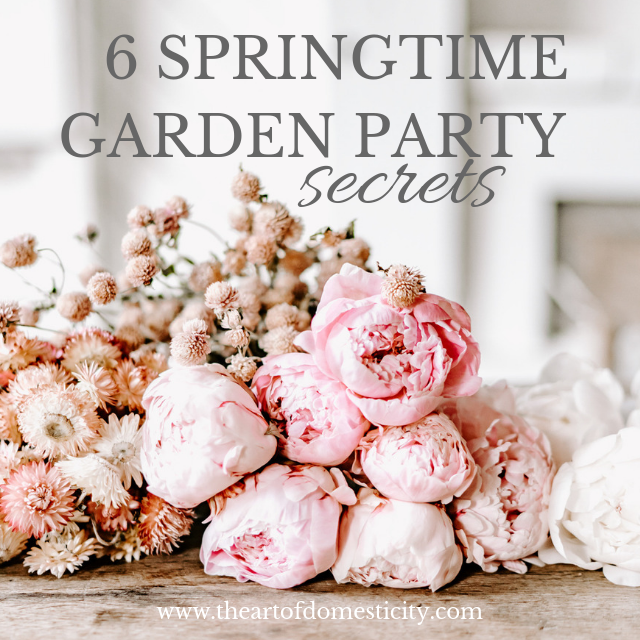 It's garden party season, so here's your chance to finally join the ranks of your favorite Instagram celebrities. These six secrets tricks will show you how to host an outdoor celebration that is sure to make you Instagram-famous.
1. Think about your food's color palette
I'm constantly thinking about the colors we use in my home. For your garden party, transfer this focus to your menu instead. Think about recipes that use bright and vibrant ingredients. We love fresh fruits and vegetables for their rich, natural colors. These foods look even better when set against a neutral tone, like a gray tabletop or wood cutting board.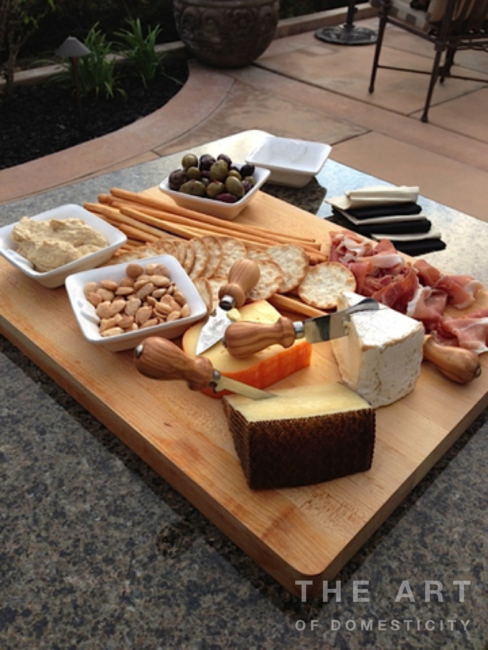 2. Don't forget your containers
 You have to transport food and drink from your house to your garden, so why not use a container that will add to the look of your celebration. I love wicker baskets and the nostalgic beauty they add to the scene. After all the food is emptied out, you can fill these baskets with flowers for a fresh, springtime look.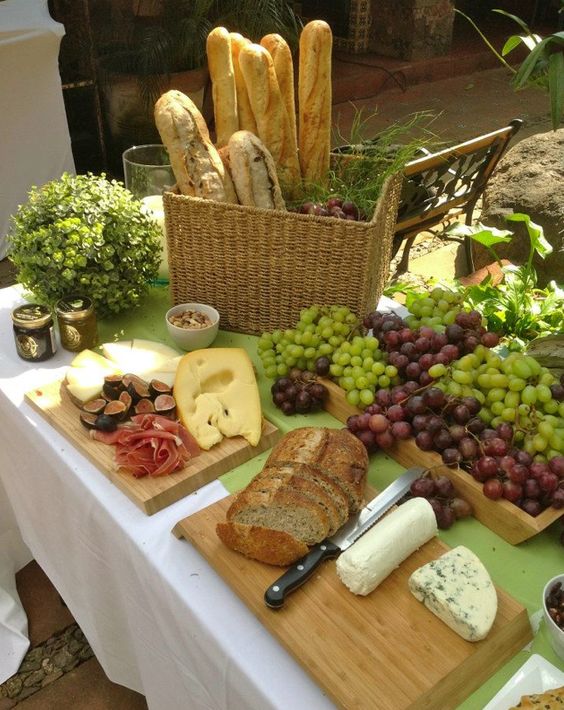 Courtesy of Casa Tres Chic
3. Bring inside furniture outside
 Who says a beautiful vintage settee can only be used indoors? I love the look of this dresser being used as a garden tea party furnishing. The juxtaposition of this bedroom piece in an outdoor setting is striking.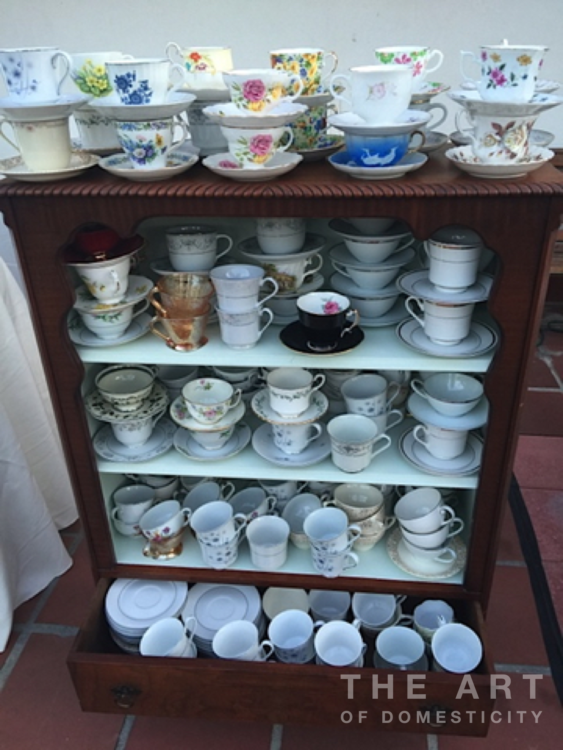 4. String Lights Everywhere
You've heard it before, but there's no denying what stringing lights does in most settings. These delicate light fixtures add magic and whimsy to any space (and look amazing in pictures as well).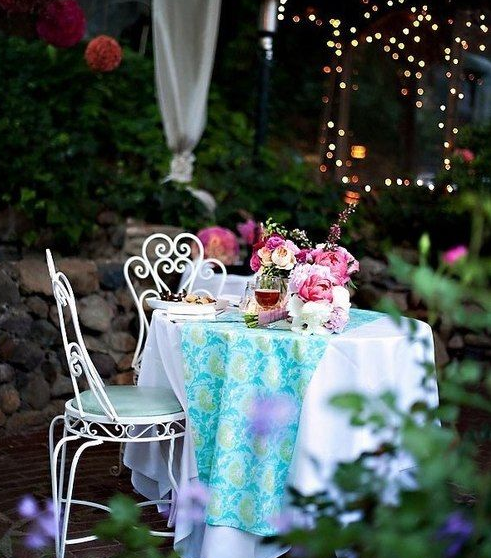 Courtesy of Decora Tualma
5. Bigger Blossoms
 Use evenly spaced, bigger blossoms for centerpieces and table accents. These flowers are eye-catching in photos and make a bold statement on your table.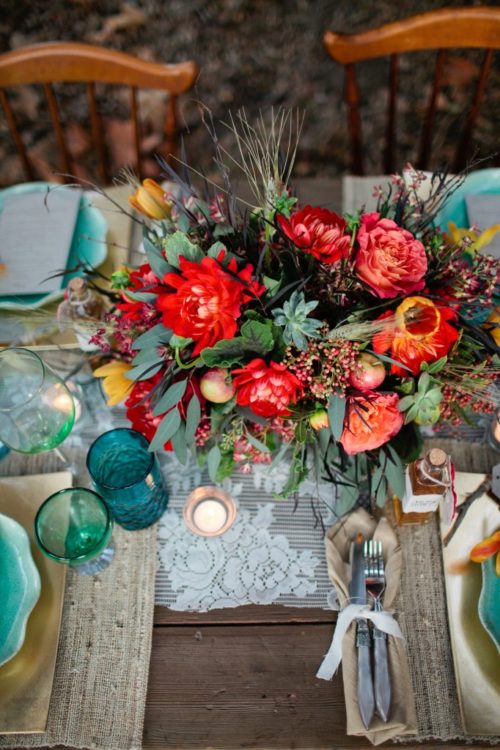 Courtesy of Carter & Cook Event Company
6. Use floral invitations 
They also look great as accents on your menus.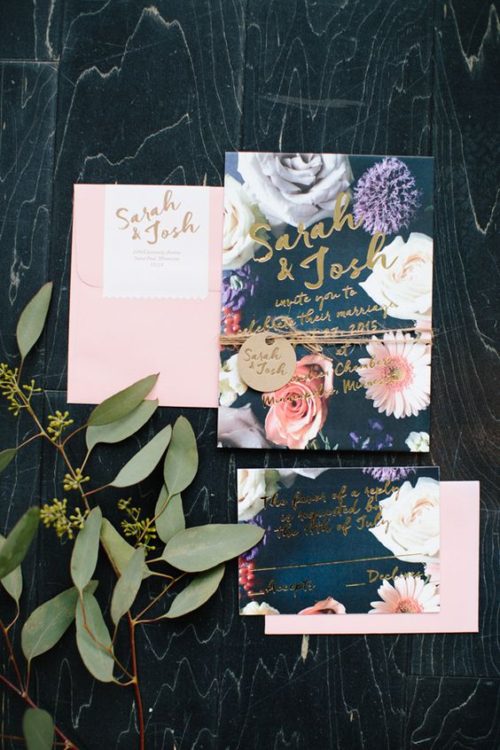 Courtesy of Ruffled Blog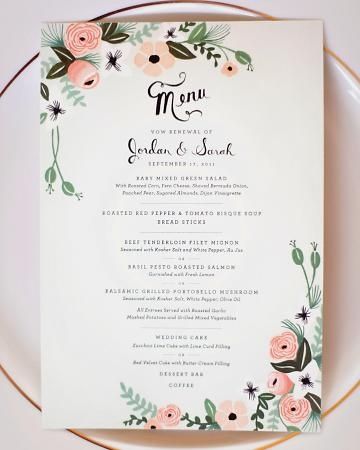 Courtesy of Martha Stewart
This spring, create a garden party that WOWs. With these six secret tricks, you're sure to create a setting that is going to take Instagram by storm.
XO,
Sandra Maddox