Are you feeling the spring air and giving your interior home a good spring cleaning? Don't forget your outdoor spaces! Summer is just around the corner and it's time to bring out the outdoor furniture and give it a good washing.
Designing an outdoor space can be updated without having to spend an arm and a leg. If you are not sure what you want the space to look like, get ideas and inspiration from my Pinterest page. I have set up some favorite boards with different styles of outdoor spaces – from rustic to bohemian.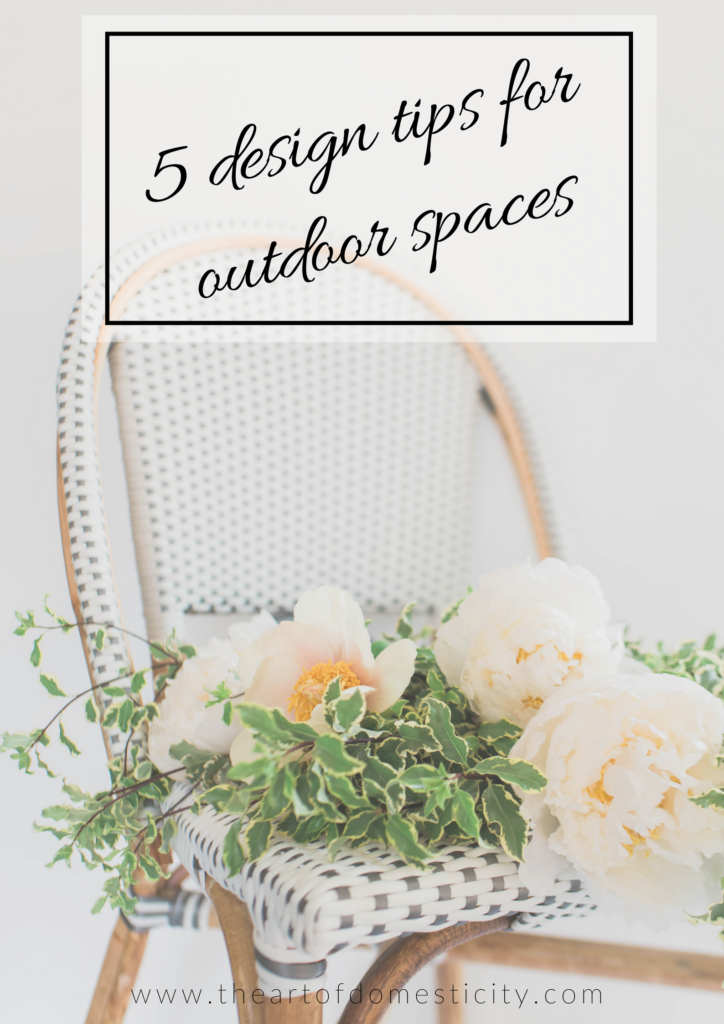 Follow these easy ideas to create an inspiring outdoor area that you love, whether it be for working, entertaining or just relaxing.
1- COMFORTABLE SEATING
Seating comes in many forms. If you need to add to your existing patio furniture, think outside of the box with a bench, floor pillows or poufs. Adding pillows in an array of colors, patterns and textures brings life to last year's furniture and sets a vibe depending on the style you choose.
2- RUGS
Rugs can make spaces feel finished, but they can also get dirty very quickly. Make sure to buy an outdoor/indoor material that is easy to clean. Use the rugs to section off different areas and create floor flow so your outdoor area feels like an extension of your home.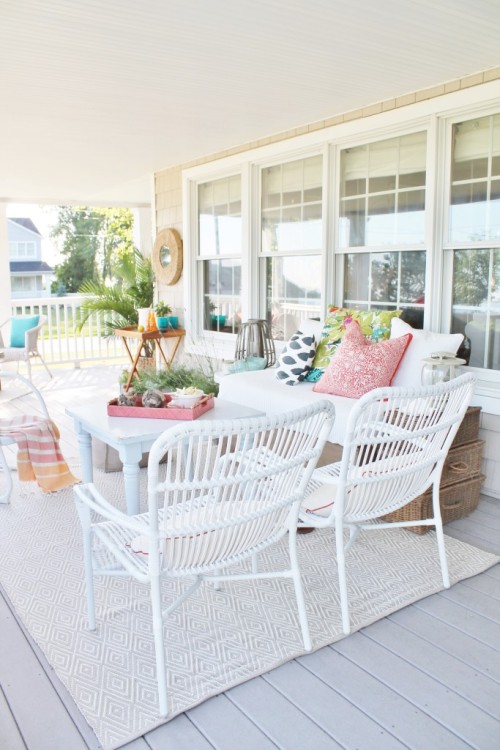 Courtesy of City Farmhouse
3- PLANTS
Nothing brings life to a space quicker than fresh greenery, herbs, or flowers. When thinking about potted plants, big is definitely beautiful. For a dramatic, inspiring look, large, matching pots containing fresh plants make a statement and can also be strategically positioned to help with privacy. For a rustic, inexpensive option, keep the mismatched collection of old planters you've accumulated over the years and update them with a coat of paint and beautiful floral plants.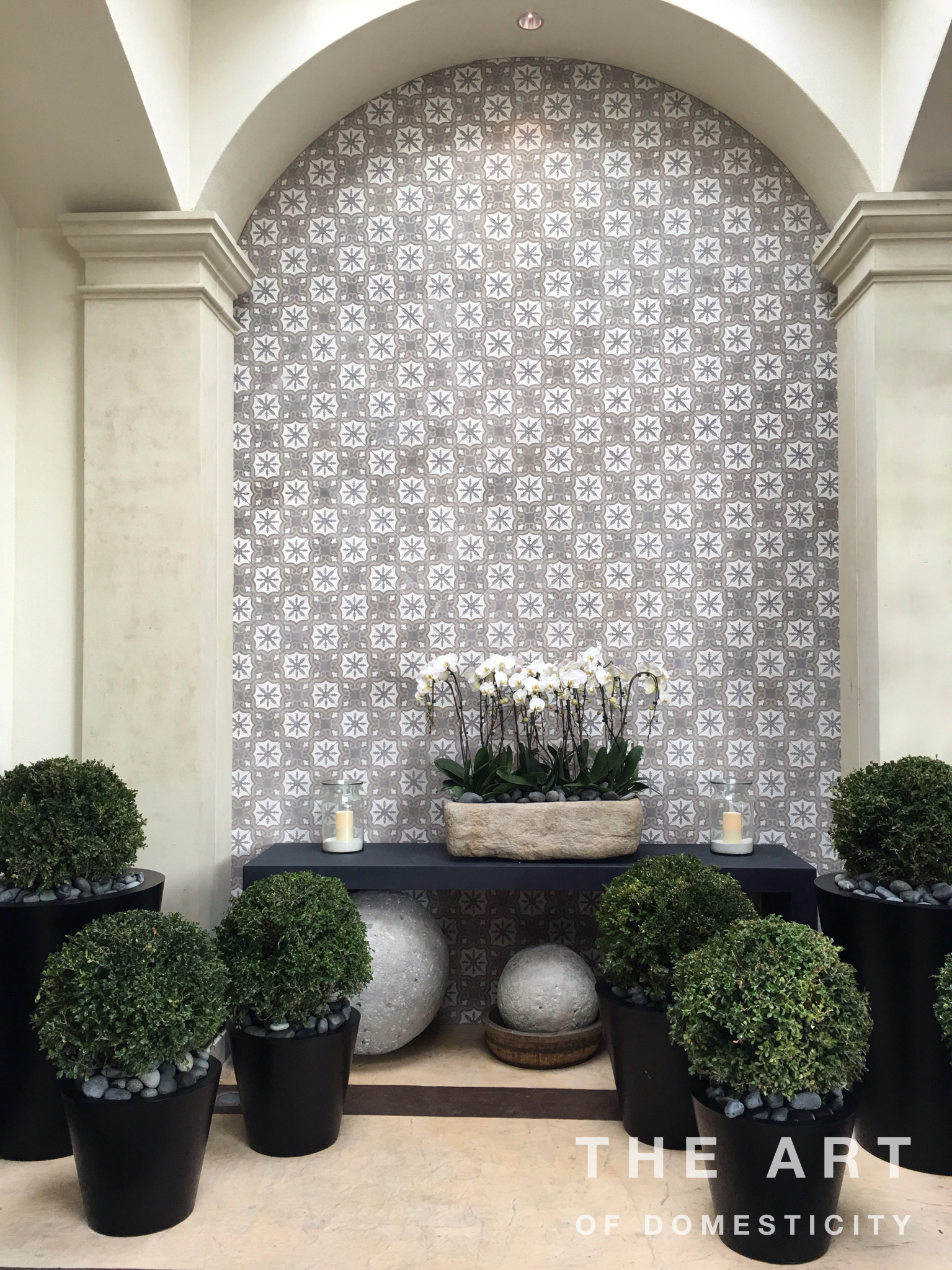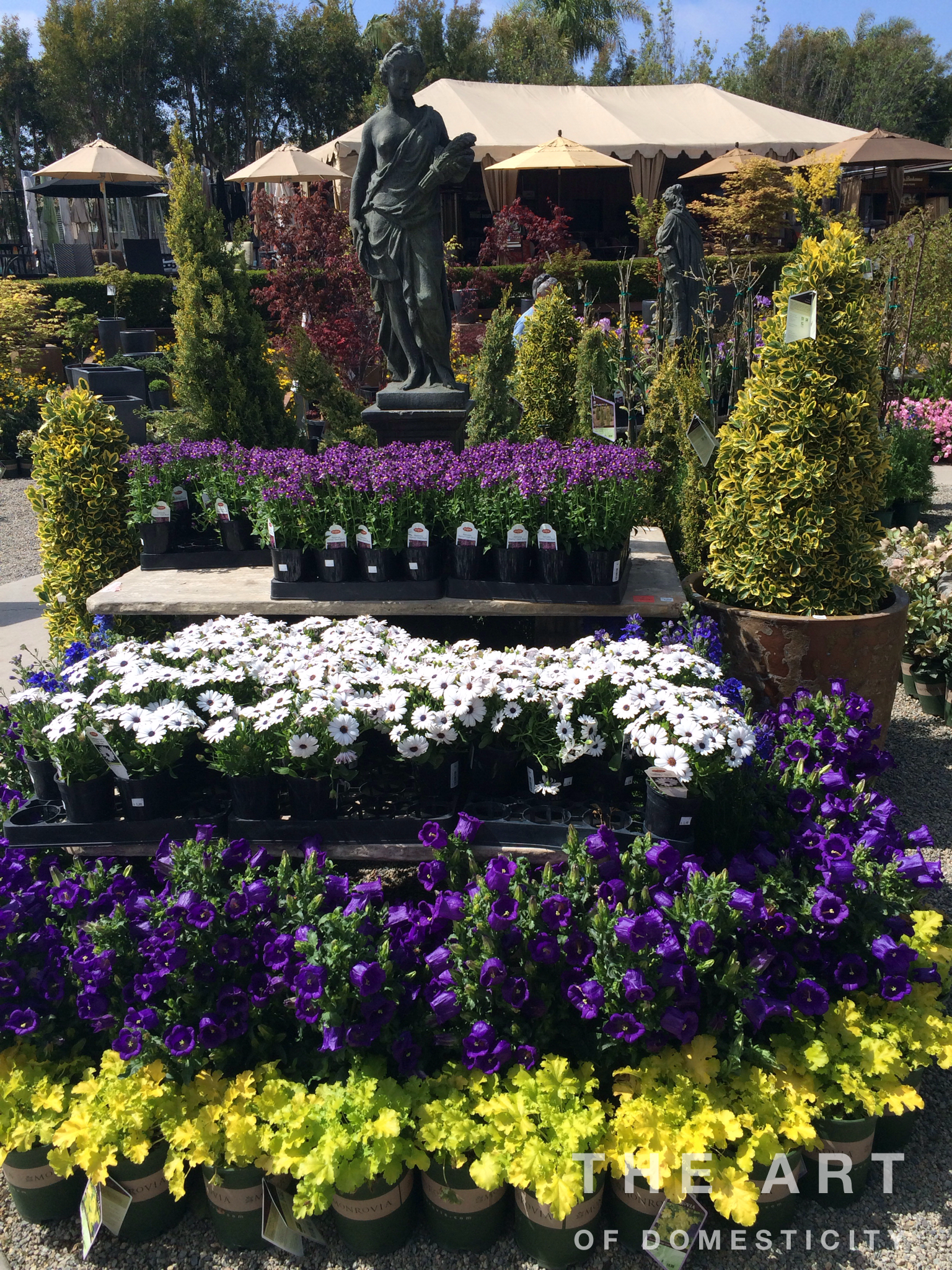 4- LIGHTING
Think string lights for a softer, magical feel or lanterns for a nature-like atmosphere!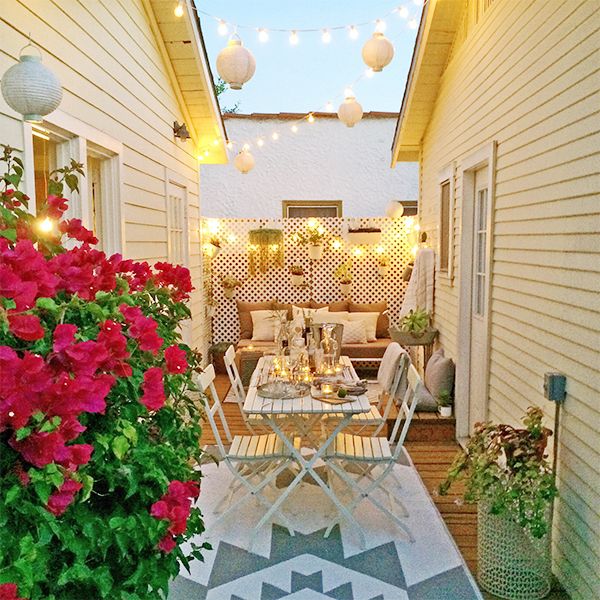 Courtesy of Refinery 29
5- Entertaining
Tablescapes for outdoor can be a challenge. Using paper plates after you've created an incredible lovely space just doesn't seem right. Check out these wonderfully practical and beautiful outdoor dining dishes and glasses.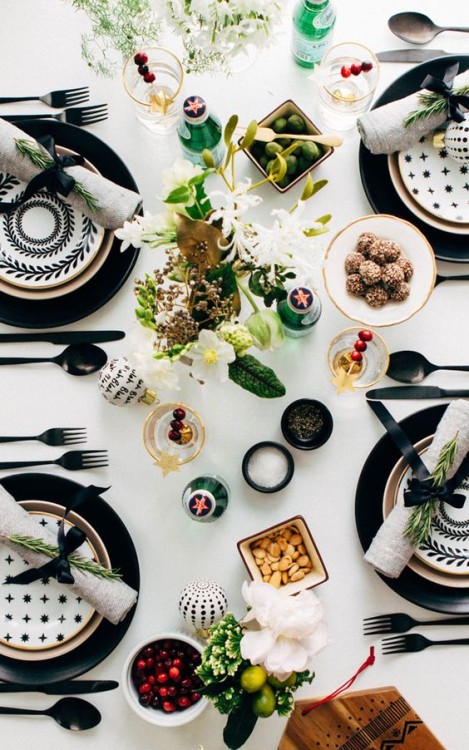 Courtesy of Bloglovin'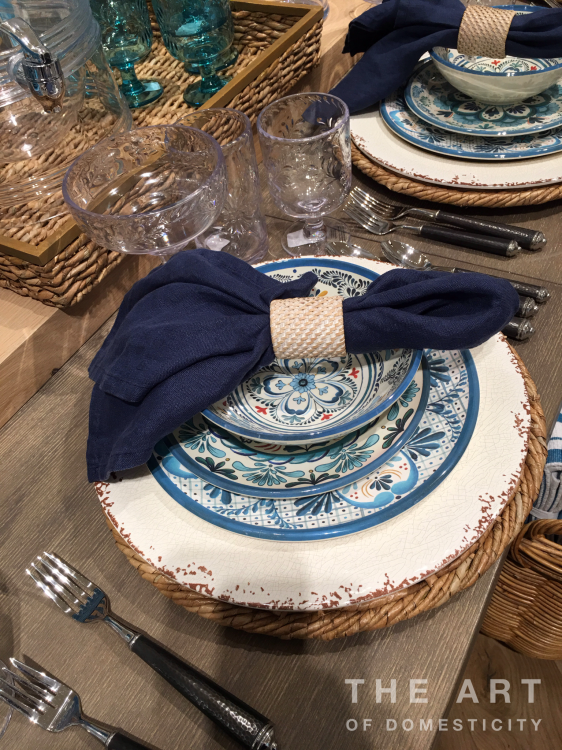 Now your patio should be styled and ready to go. Time to work on inviting some friends over! To lend you some additional inspiration, grab one of my favorite books about gardening. Now you can create the perfect patio and garden to match!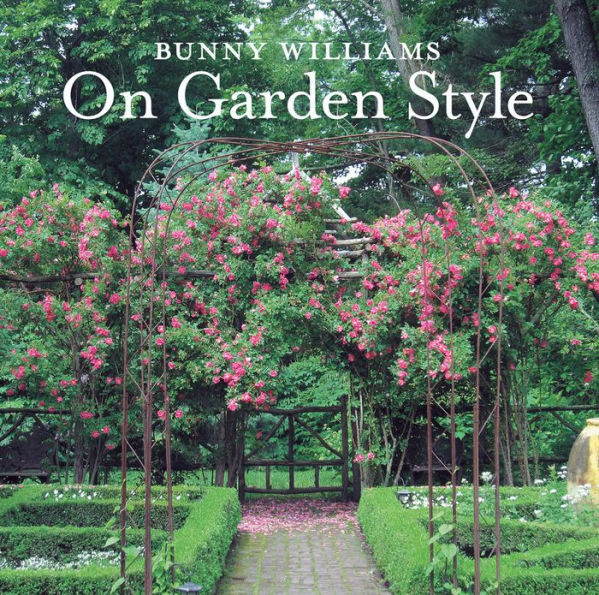 XOXO,
Sandra Maddox