We are in the season of Lent, the 40 day period starting Ash Wednesday and leading up to Easter when we celebrate the resurrection of Jesus Christ.
Traditionally during the Lent season, many Christian denominations observe a time of fasting, others are more relaxed and allow for choices of what to give up, such as a specific food (chocolate or desserts) or a habit (watching TV or excessive FB). Lent is an opportunity to draw closer to the Lord by giving him the gift of your attention.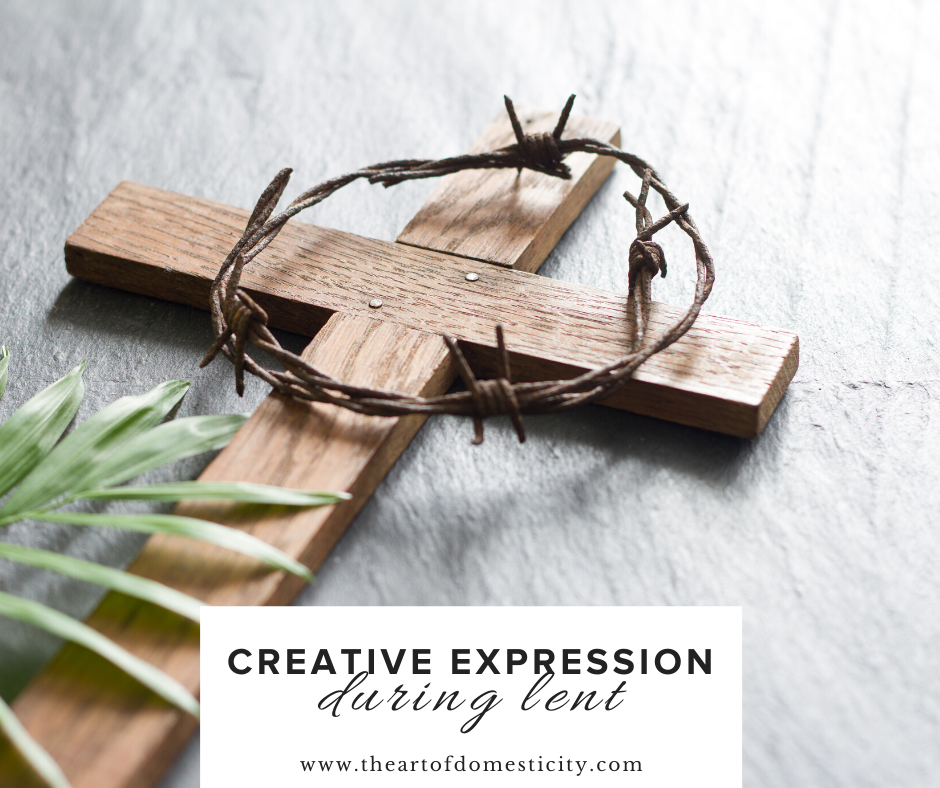 Another approach to Lent is looking at it as a time of spiritual growth to "add on" a creative practice or dedication to draw closer to the Lord through actions of faith. Set new priorities that put God first place in your day.
Recently, I met with artist Teri Shagoury who had an exhibition of her artwork produced during her observance of Lent last year. Her work is comprised of 40 square mixed-media art canvases that are all displayed as a grid. Her goal was to create a painting a day during Lent 2017. Together they tell her faith story during that time.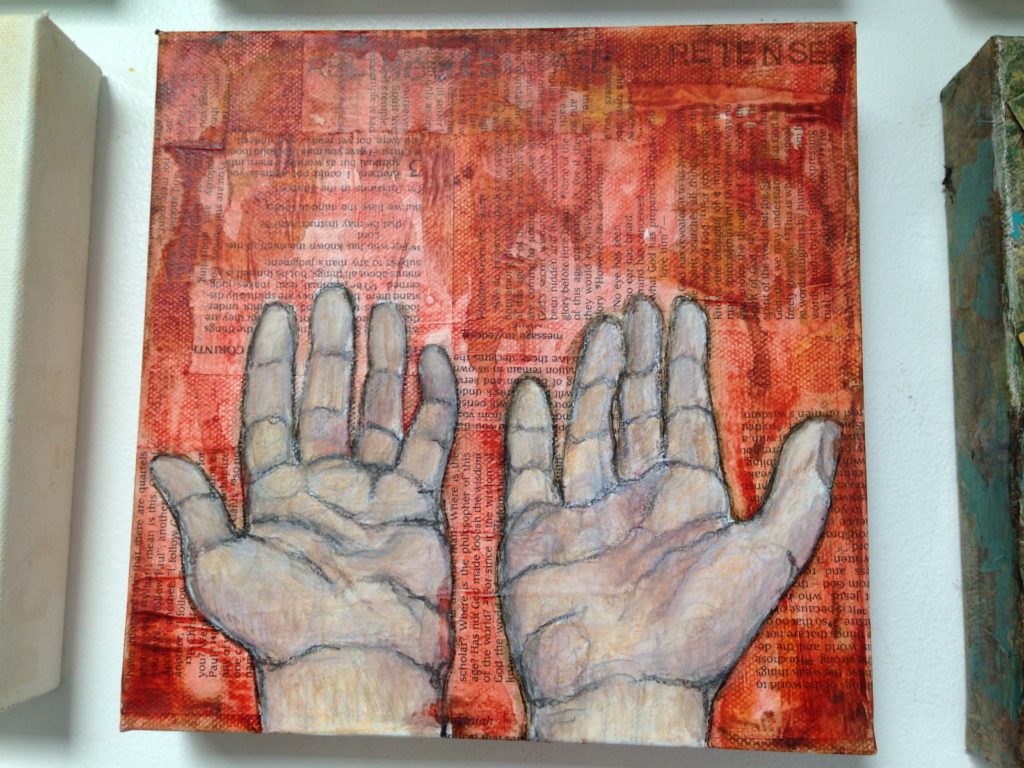 I was so inspired by Teri's work that I asked her for an interview so I could share her ideas with our readers. We all would like to be more creative and more God centered. I wanted to know what moved Teri during Lent season and how she was able to complete this collection of art in just 40 days.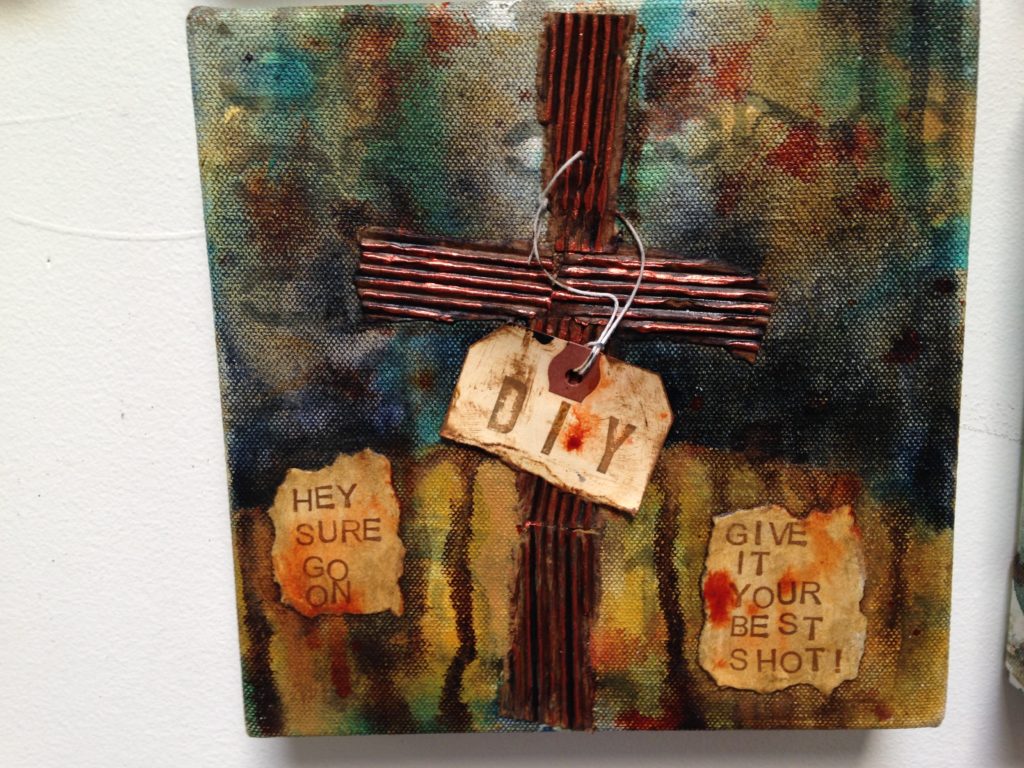 Teri suggests to be open to God's gentle nudges. She dedicated her daily art time to God and the Holy Spirit guided her. She kept herself accountable to produce one work of art per day by posting daily on Instragram (@teri.shagoury) Her work is both provoking and intriguing. She allows God to speak to her through the use of her art work. Her pieces reveal a story, the story of Jesus' second coming, and our preparation for Christ.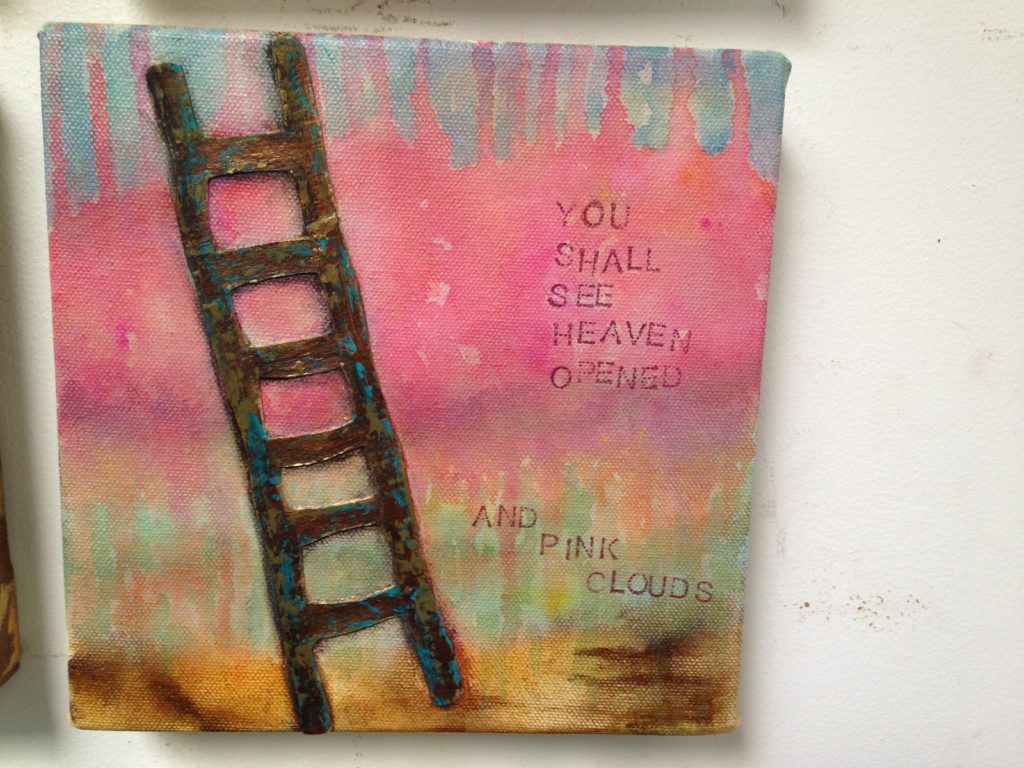 When asked for some key points for the observance of Lent, Teri suggested these ideas:
Keep it simple but doable and stick to it. For example, if you give up a food or a meal and later, by habit you catch yourself eating or reaching for that meal or food—remember why you are not eating that. For inspiration, read a passage in a book or the Bible that focuses on God.
When fasting, prayer is an excellent practice to develop. Think of fasting as a time of cleansing and preparation. Practice a consistent prayer time with God. Use this extra morning time to draw closer to God's spirit.
Try cutting down on something like TV or social media. Set a time limit for a day and maybe check once instead of many times a day.
Take time to creatively respond to Gods' word and allow yourself to just trust and follow inspiration which comes from the Holy Spirit.
In the remaining days of Lent, Teri suggests going outside your comfort zone and trying something different and new that honors God. Open up your awareness to God and celebrate by worship through prayer, music, devotion time, art, fellowship or reading a Christian book that can be a positive influence. This is a great time to start a healthy habit and carry it over into the coming months.
Teri Shagoury is Saddleback Church's second Artist in Residence. She is a member of the Saddleback Visual Arts program, a ministry that offers an art collaboration and meeting place for artists and lovers of art.
She is graciously teaching an art journal workshop class, where women can creatively learn how to fill journal pages with inspiring mixed media methods. The classes will take place on Thursday nights in March at the Saddleback Church Lake Forest campus. For specific dates and more information, please refer to this sign up link. https://bayes-art-journal-workshop.eventbrite.com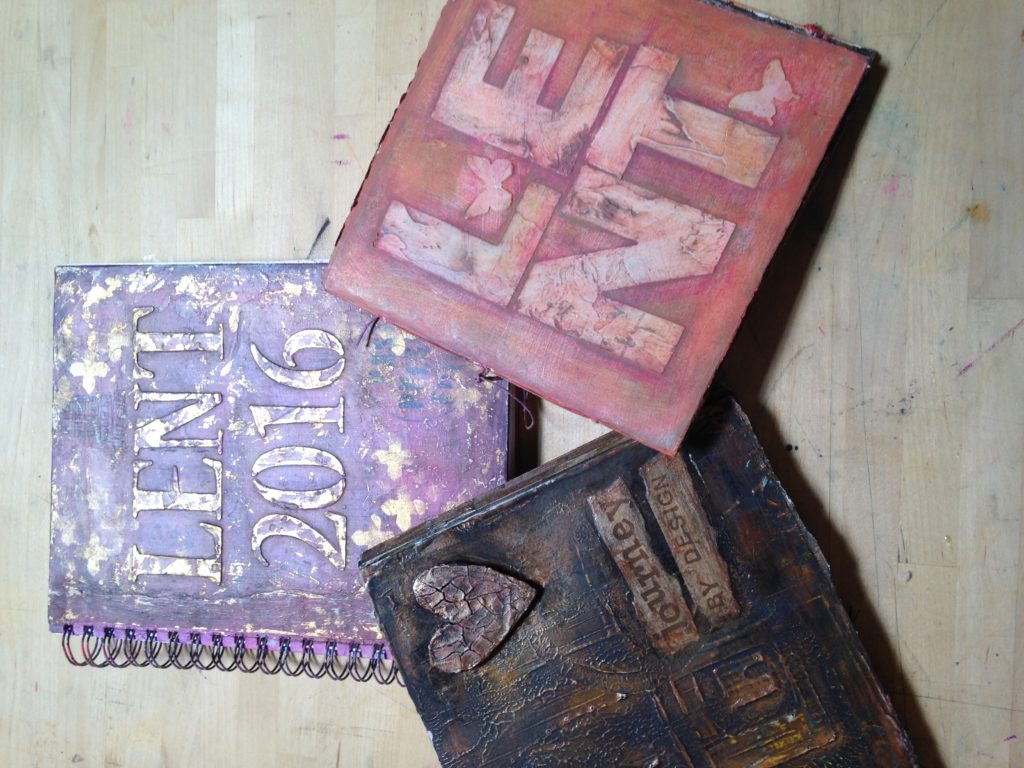 Blessings,
Shelly Byrd