Thanksgiving is coming! I love this quiet, unheralded day that refuses to be glamorized. If you're not careful, however, it will pass by with only a plate full of turkey to look back upon.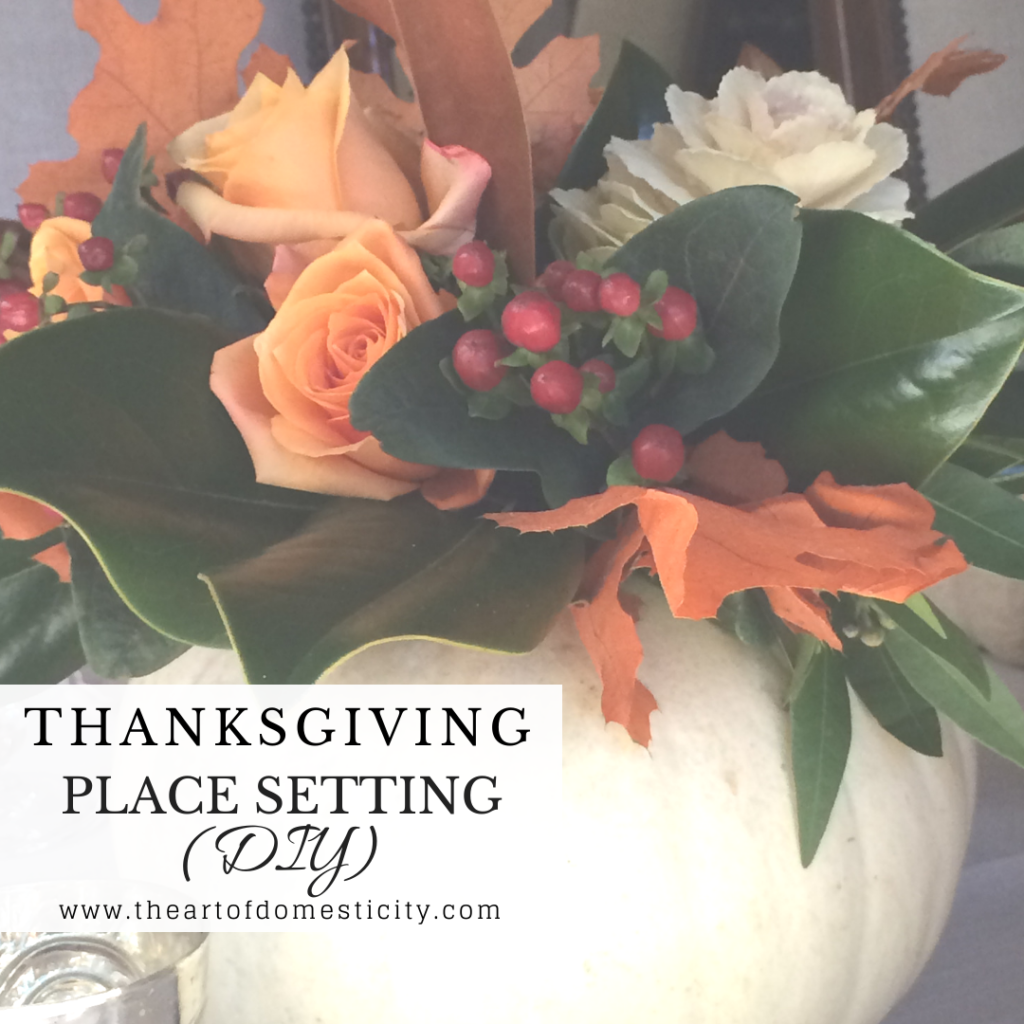 This time of year is my favorite, because it is all about families gathering together. I love how encouraging this holiday can be! There are no jingles to sing, commercials to endure, or gifts to buy. This is purely a day to be THANKFUL and CREATE MEMORIES!
One of my favorite memories and things to do involves Tiffany and the table setting. Her job was to create the name tags for each place setting. She would trace her hand on construction paper and create a turkey. For 17 years, Tiffany was the only child around the table. When my niece was born, however, they would both create fun turkey place settings. After Tiffany passed away, my niece Natty kept the tradition going. She is very creative and makes beautiful glittery pumpkins as name tags.
If you don't already have a family tradition for the place setting, here is a simple DIY for you to enjoy:
1. Get small white pumpkins or tradition color ones.
2.  Put white Elmer's glue all over them
3. Buy gold, silver and red glitter (or you can do jewel tones). Take pumpkin with glue and roll them in a plate full of one of the glitters.
4. Set the pumpkins aside to dry
5. Buy string, cut paper with names of family members and tie them to the stem
Maybe this year you and your family can give God your own thanks in greater abundance by…..creating memories of laughter that brings healing and hope.
Remember to pause this year to declare our gratitude to the one who created us. He is indeed worthy of our highest praise.
Hope you have a fun time preparing for Thanksgiving Day!
Sandra