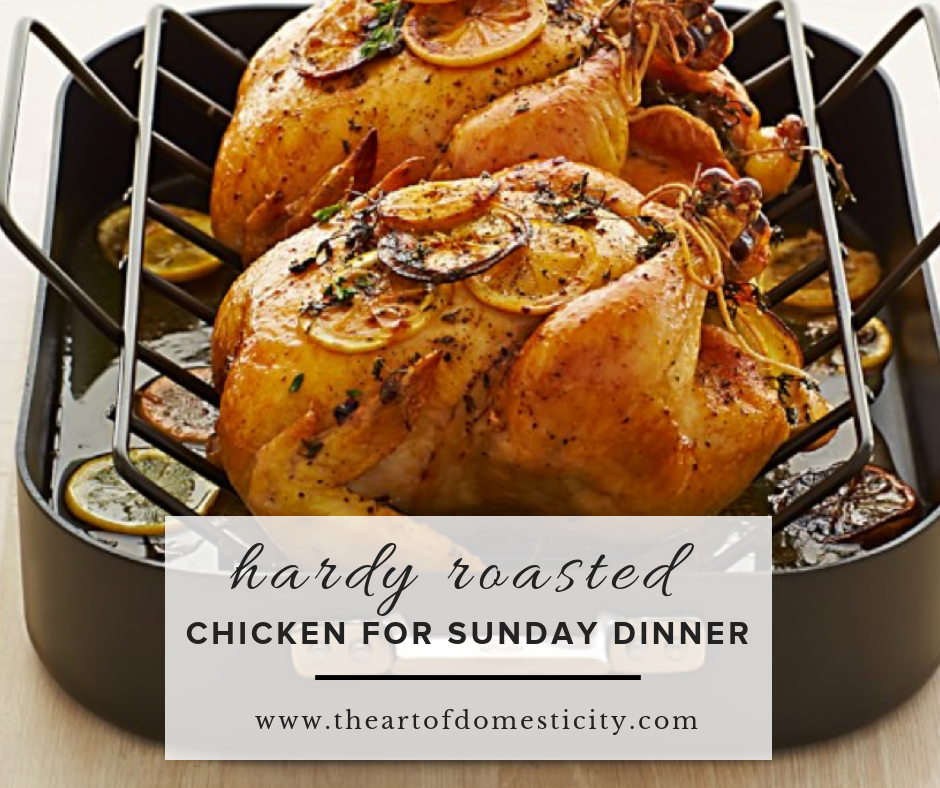 It's that time of year where the weather cools down and you want a hardy Sunday meal. My favorite is a roasted chicken with mash potatoes and green beans. And YES some corn bread! Here is my favorite way I roast my chicken. Enjoy!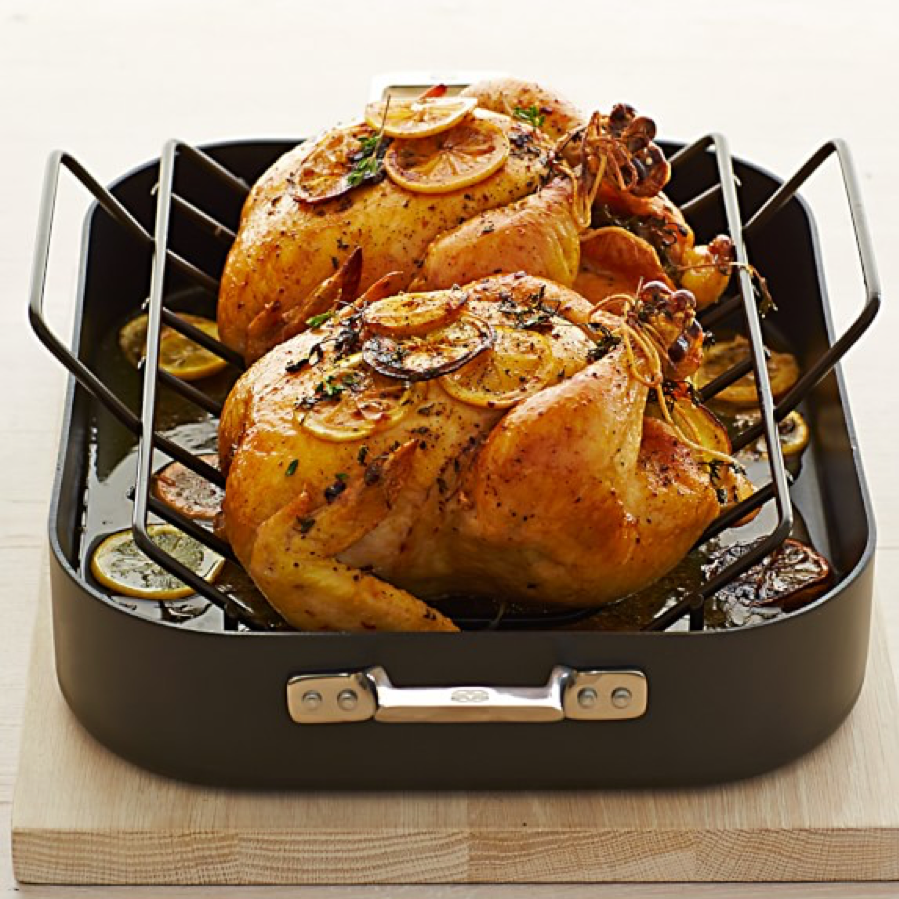 Prep Time 10 minutes
Cook Time 1 hour
Total Time 1 hour 10 minutes
Servings 4
Ingredients
5-6 pound whole chicken
2 teaspoons extra virgin olive oil (I'm obsessed with Daou Olive Oil)
2 teaspoons sea salt
2 teaspoons mixed black pepper
2 teaspoons granulated garlic
2 lemons cut in quarters
Tools
Roasting pan
Kitchen twine to tie the legs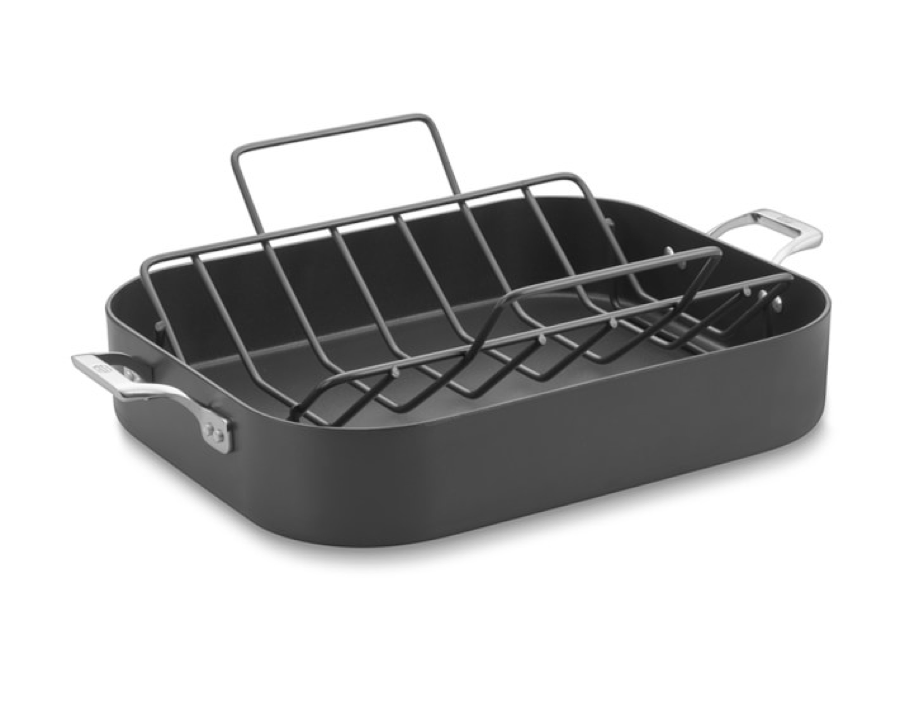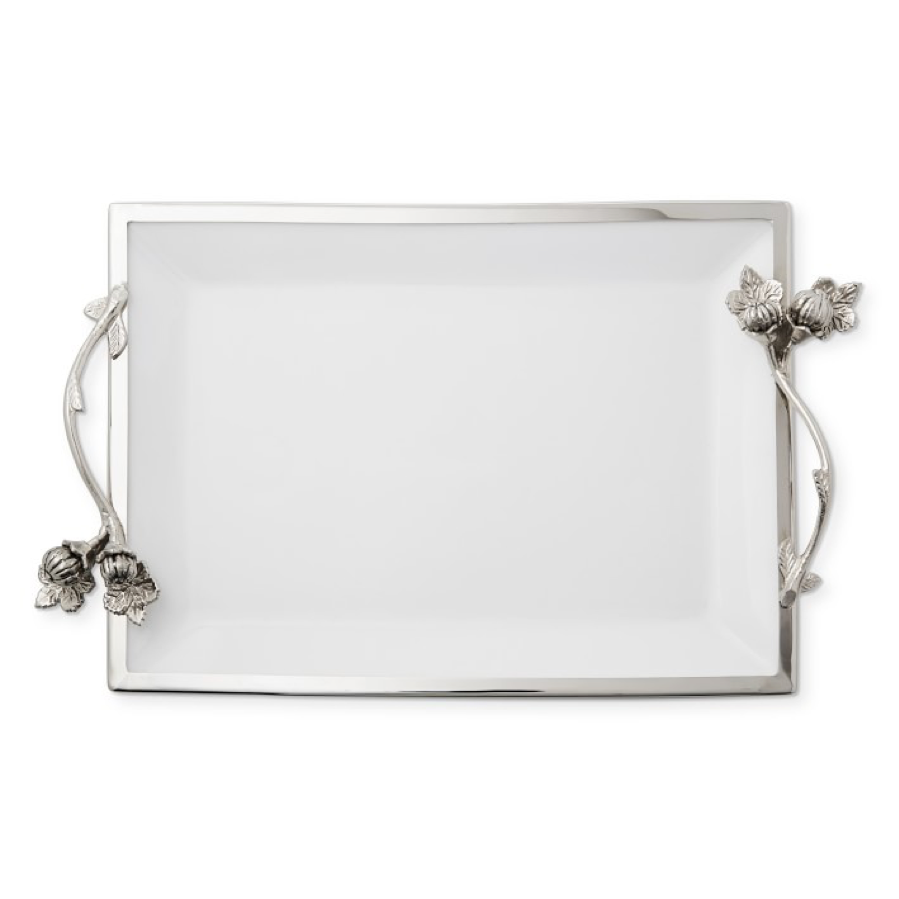 Instructions
Remove the chicken from the refrigerator, unwrap and allow to stand for one hour at room temperature. Wash the chicken with cold water. Remove any extra fat globs around the cavity opening or any packet inside. Dry well with paper towels.
Take the quartered lemons and stuff the chicken then tie the chicken legs together with kitchen twine and trim off twine with kitchen scissors, then season the chicken. Add sea salt, coarse ground black pepper, granulated garlic and drizzle with olive oil.
Pre-heat the oven to 375 degrees (190 C)
Turn the chicken breast side up and put the pan in the oven. Roast until a digital thermometer reads 165 degrees in the deep part of the thigh. Timing will depend on the size of your chicken. A 5-6 pound chicken will take approximately 60 minutes in my oven.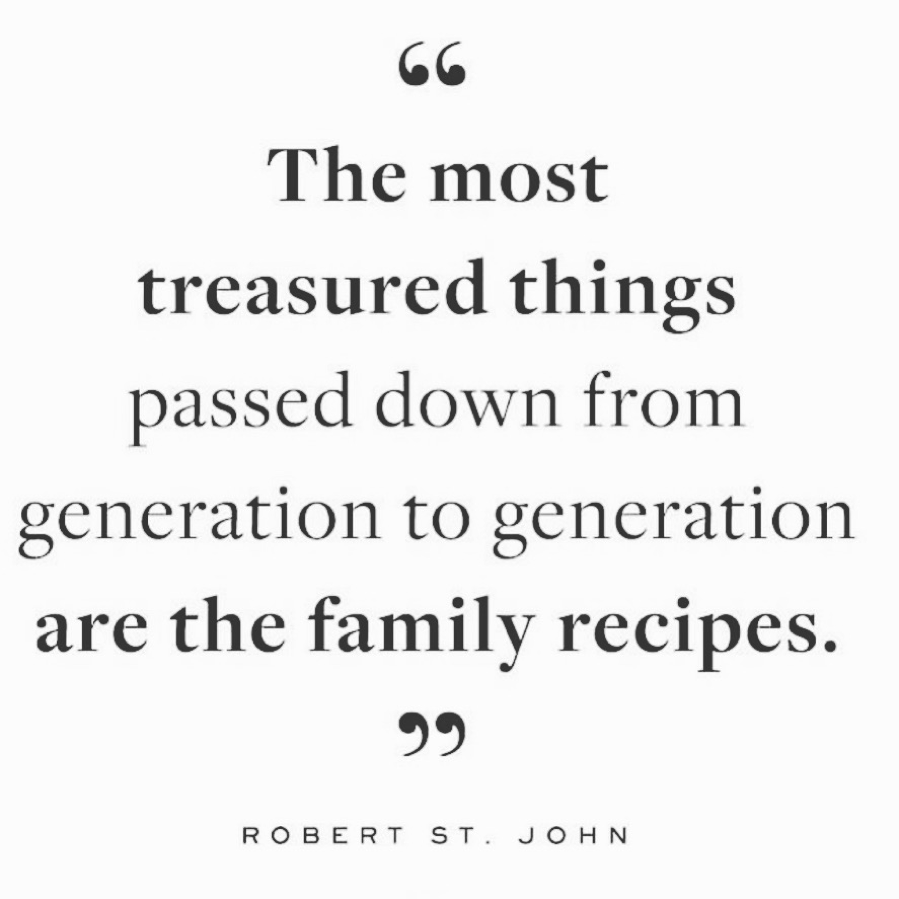 Blessings,
Sandra Maddox
Roaster and Platter from Williams Sonoma. Click HERE to learn more.