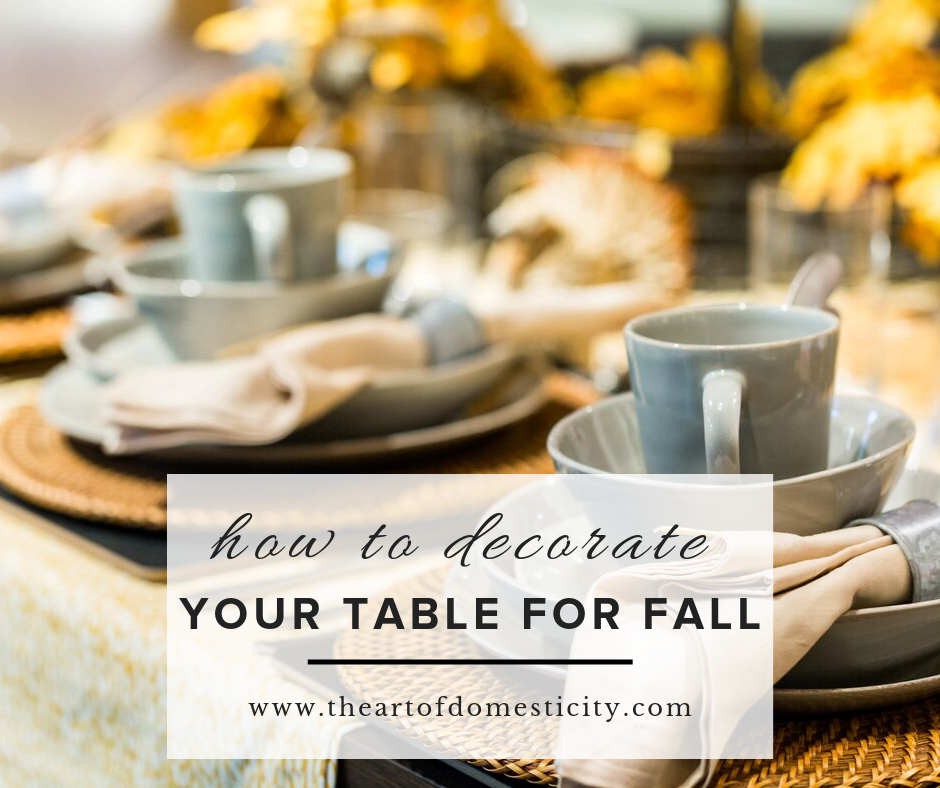 While some may regard decorating as frivolous, I would like to share with you some ways in which you can intentionally decorate your table as an expression of love. You see, autumn tables create the perfect space for fellowship with loved ones. Taking a few extra minutes of your time to prepare for this fellowship can be a beautiful way to show your excitement and gratitude for their presence. 
Fall brings colder weather, changing leaves, and an excuse to cuddle up beneath blankets with hot cocoa and a great old movie. I know that it also brings the opportunity to host the ultimate fall dinner party.
I've prepared some of my favorite fall furnishings and décor, but I know that isn't enough to create the dining experience we all want. That's why I decided to write this quick-and-simple guide to hosting the best fall feast anyone has ever seen. Here's what you need to know:
Choose your Style
It's paramount that you create the right setting for your fall fête. In order to do so, you have to identify your personal style, and then apply that to your designs. To make it easy here are four design categories to help you with your fall table:
Eclectic
The eclectic design is all about pairing faded and reclaimed wood with bright plants, metallics, and patterns.
Modern
The modern style is more about focusing on using sturdy, grittier materials like slate or steel. These can be introduced as placemats, barstools, or even tabletops.
Rustic
The rustic style can be hardy woods, iron, wood beams, and warm jewel colors. Pumpkins with succulents planted inside.
I love this look below from Pottery Barn!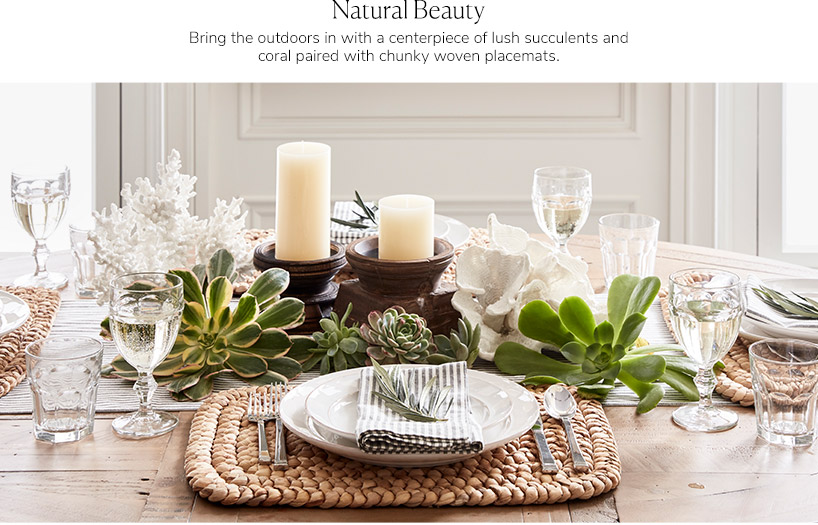 Beach living
The beach causal design is soft and simpler, combining jute rugs with all things shells. Colors of blue and white. Beautiful white pumpkins with floral arrangements in them.
Centerpiece
Now that you've identified the style of your fall dinner party, it's time to pick out the centerpiece for your tablescape. It's important to have just the right fall design to help guests feel like they're in a seasonal setting.
If you're throwing an eclectic fête, we suggest colorful flower wreaths and branches held together in fun and interesting shapes.
For your modern fall soirée, consider using a less subtle approach to seasonal décor. Pumpkins, walnuts, and acorns can do wonders for your table. Introducing them in lighter shades also helps everything feel current while maintaining that classic look.
Your rustic fall gathering doesn't need much. Simply use a set of white candles and accent with twisting wooden branches or antlers.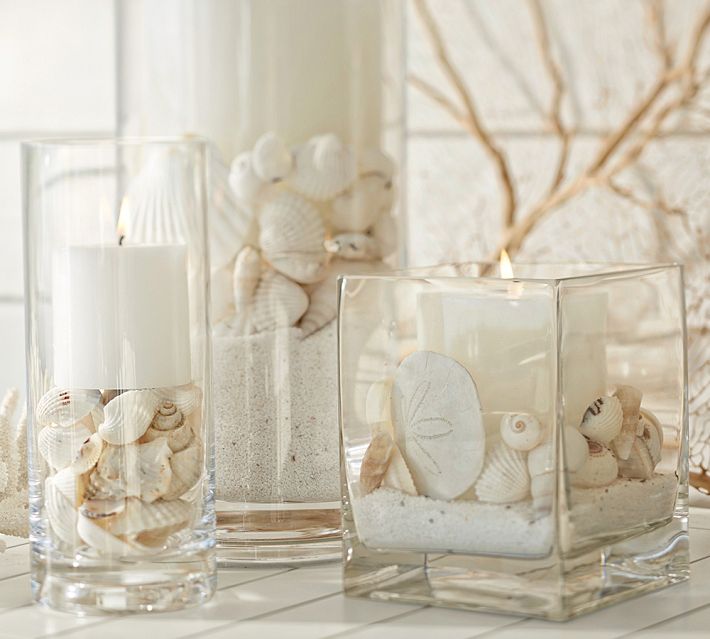 Courtesy of Pottery Barn
Your beach style décor can be hurricanes with shells and candle, and a second set of hurricanes with shells and floating roses in it.
Guest Name Placeholders
Nameplates can add an elegant touch to your tablescape, and they don't have to be traditional or stuffy. Here are some examples that are easy.
For your modern fall soirée, pick something that calls out the timeless designs you're featuring. A silver or gold frame.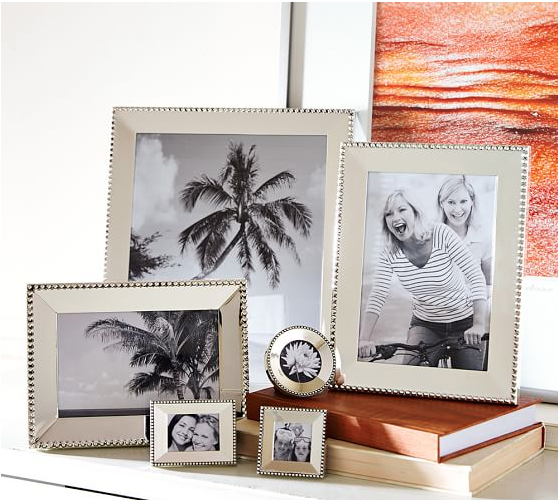 Courtesy of Pottery Barn
For your rustic fall gathering consider doing something simple, like writing names in script on brown paper tags with a bit of raffia tied in a bow at the top.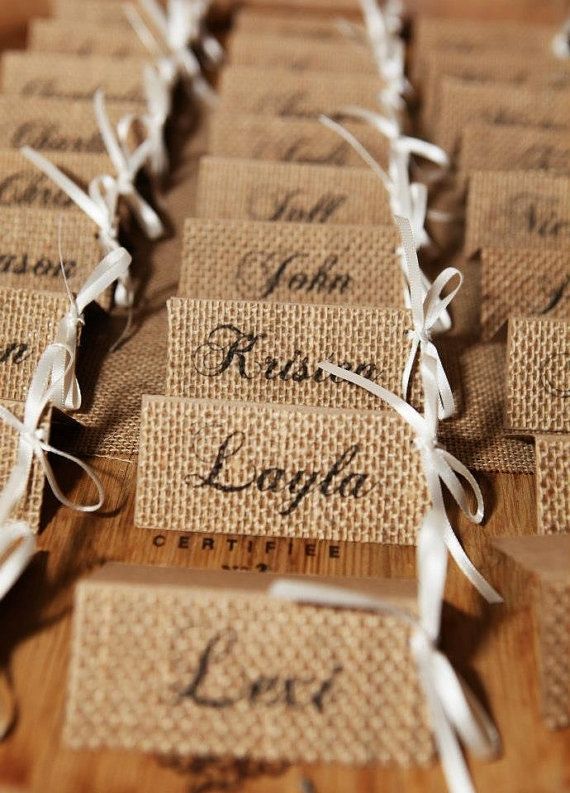 Courtesy of Etsy
Beach style use a coral frame in orange, blue or white.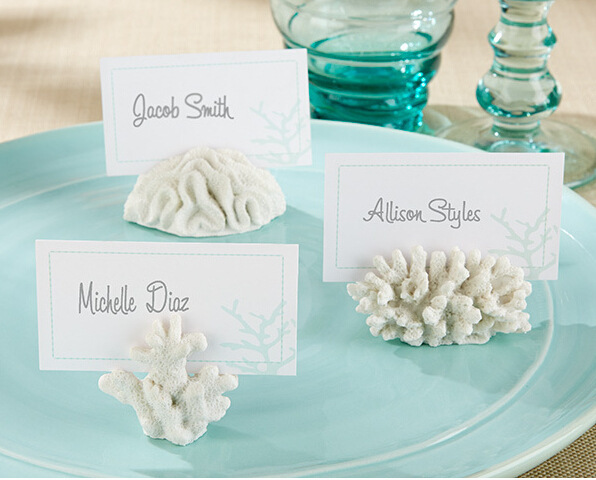 Courtesy of AliExpress
Party Favors
The rest of the night is up to you. Fill it with great conversation, lively music, and any other entertainment you can think of.
Just make sure that you end the night by letting guests know how much you appreciated their presence.  Give each attendee a favor before they head out your door. Here are a few of our favorites ideas for these small gifts:
Apple cider kit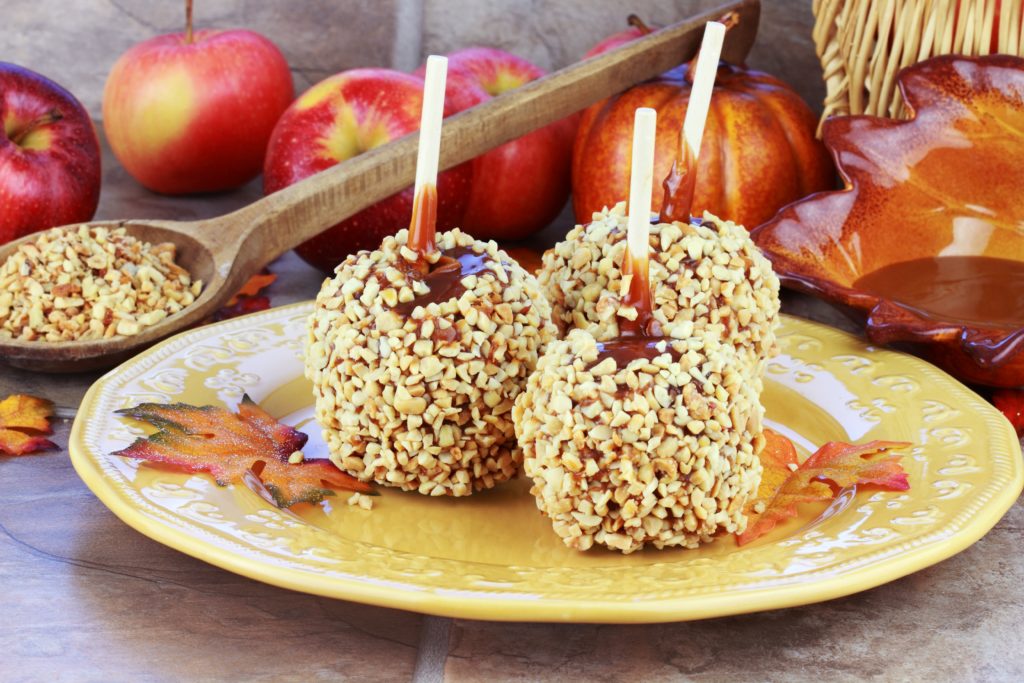 Your Home Based Mom (click for the recipe)
When it comes to throwing the ultimate fall dinner party, all that really matters is making sure your friends are together and everyone is having a great time. But having a beautiful tablescape, yummy menu, and fun favors can help you make sure that happens.
With these tips, your dinner party is sure to be a success. Apply them to your home for your next fall gathering.
XO,
Sandra Maddox