Easter is a time to celebrate the rising of Christ with festive gatherings, Easter egg hunts, and delicious meals with friends and family. In the true spirit of Christ, his rising back to the Heavenly Father in His resurrection represented a permanent change in humanity as we know it. What Jesus did on the cross reconciled us to God. We were made right with God on that day, and declared us to be holy in God's presence. Hebrews 10:10 says, "For God's will was for us to be made holy by the sacrifice of the body of Jesus Christ, once for all of time." (NLT)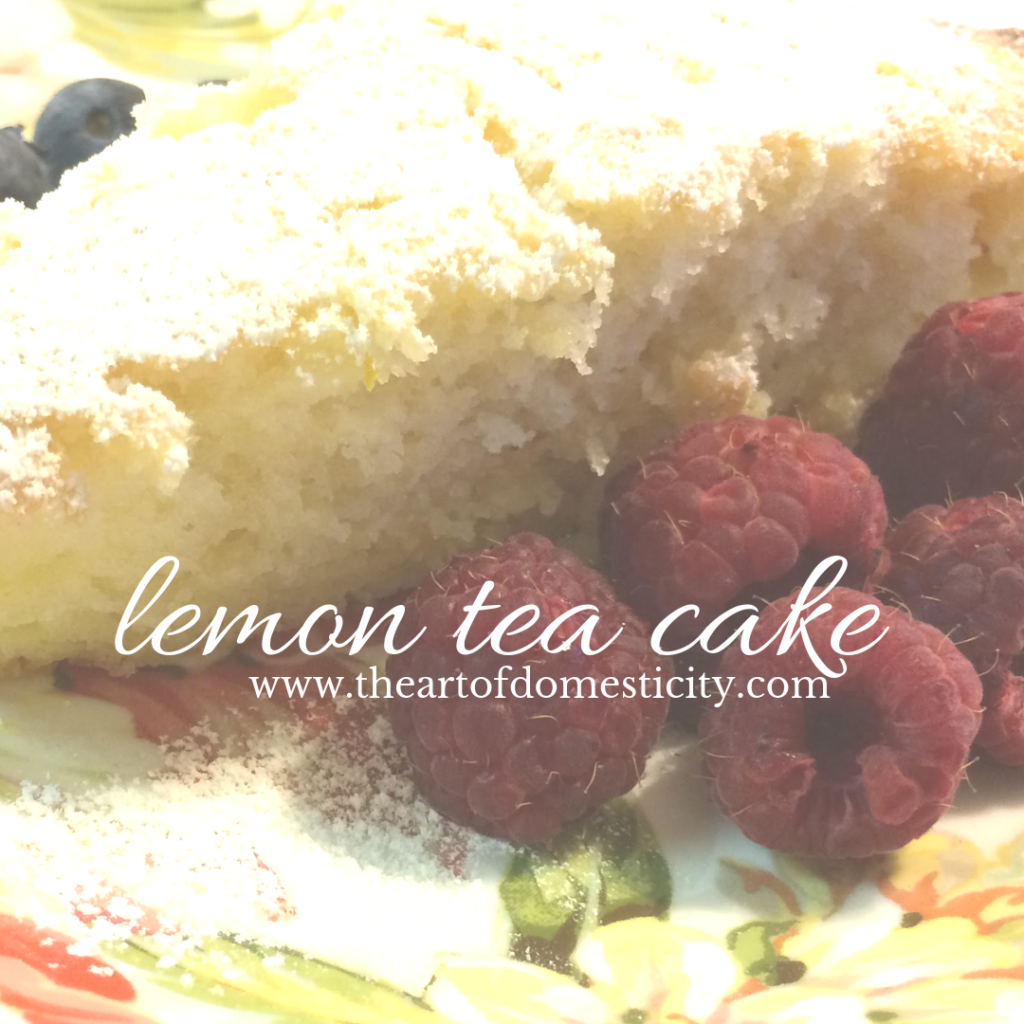 May the spirit of love be with you this holy-day. May the joy of children's laughter and smiles grace your presence and may the word of God be your comfort and grace.
I hope this recipe for this light and airy lemon cake blesses your family table. It is perfect for an afternoon brunch. Please note that this recipe is for a loaf pan size, so double it for a single cake round.
Delicious Lemon Tea Cake

• 3 tbsp butter
• 1/3 c. granulated sugar
• 1 egg
• 6 tbsp cake flour
• 1 tsp baking powder
• pinch of salt
• 1/3 cup cream cheese
• zest 1 lemon
• 2 tsp fresh lemon juice
• 1/3 c. lemon curd
• 1 small honey-crisp apple, peeled and grated
• powdered sugar for garnish
• Berries for garnish


Instructions
1. Preheat the oven to 400°F. Grease a loaf pan with some butter.
2. In a large bowl, mix the butter and sugar together then add in the egg until combined.
3. Add in the rest of the ingredients. Add the flour, baking powder, and salt. Then add the cream cheese, lemon zest, lemon juice, lemon curd and grated apple.
4. Scrape the batter into the prepared loaf pan and smooth out the batter. Bake the cake for approximately 25 minutes, until the cake is light golden brown on top.
5. Let the cake cool in the pan for 10 minutes.
6. Cut and plate with a sprinkle of powdered sugar and fresh berries.
Blessings,
Shelly Byrd