I'm ready for spring to spring on us! All this weather has had us wrapped up in cozy places but it's time for spring!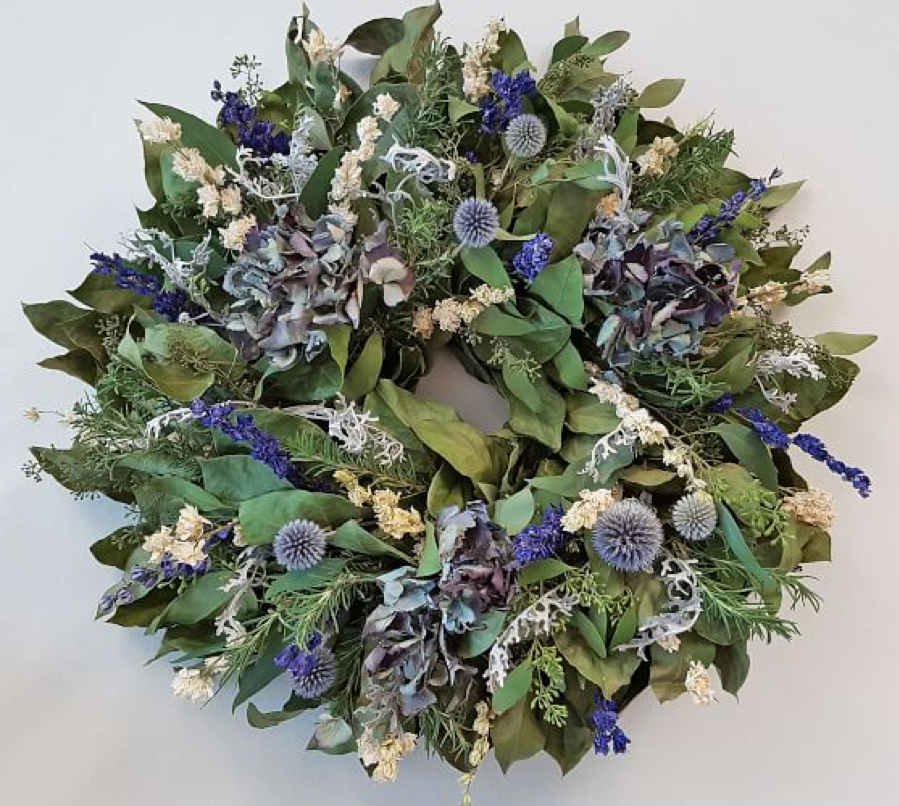 Nothing like Easter and Spring decorations to give a special welcome to blue skies. Here are some things to egg you on with cheery ideas for the season. Let's brighten up!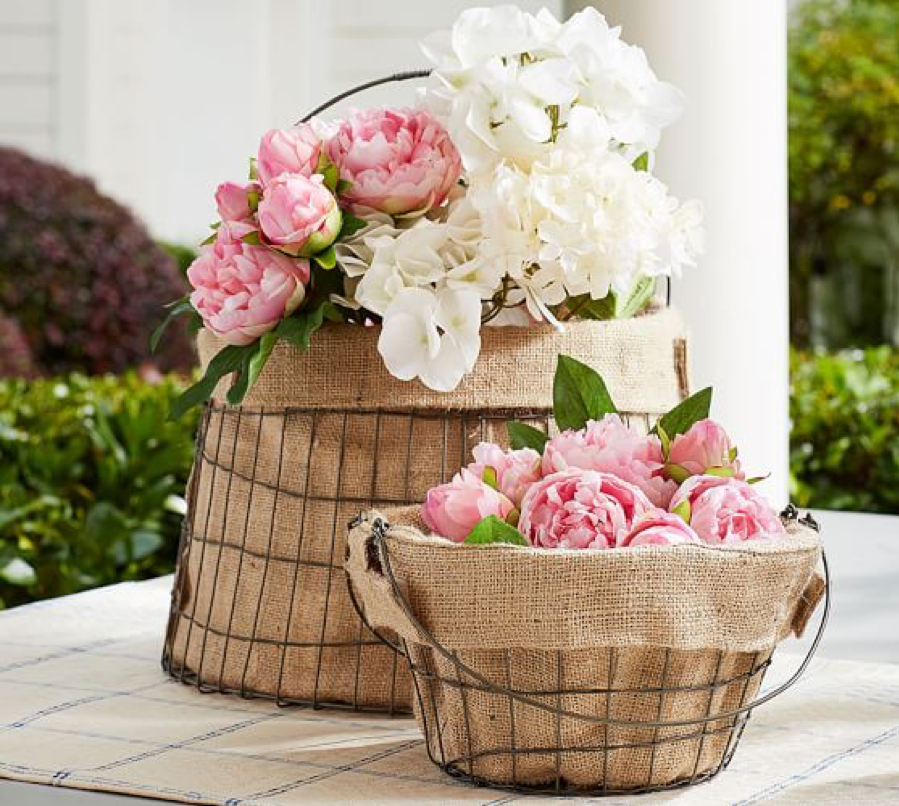 Copper Garden Bunny sculptures (sitting and standing). What could be cuter? Hop on it and get some! Sweet all summer, too, placed among pots of indoor greenery.
Designer Eggs. They're multicolored with a hand-painted look, and are so pretty on our White Pedestal Stands. The egg patterns include Butterflies, Green Harlequin, and a Pink Stripe with Green Harlequin pattern. Wonderful table decorations.
We're guest-ready with  Polka Dot Dinner Plates. Set the most interesting seasonal table for brunch, lunch, or dinner. Or just serve slices of delicious carrot or watercolor cake with tea.
 Candle Rings and Candle Sticks. Such an easy way to create a spring season moment on a table or console (and something you'll enjoy through summer). It's so simple to change the decorative floral rings you use throughout the year, too.
Faux greenery and planters help start the springtime party outside on the patio. We also like door Wreath, Swag, and Tulip Urn Filler (with a pretty willow birdcage-like element).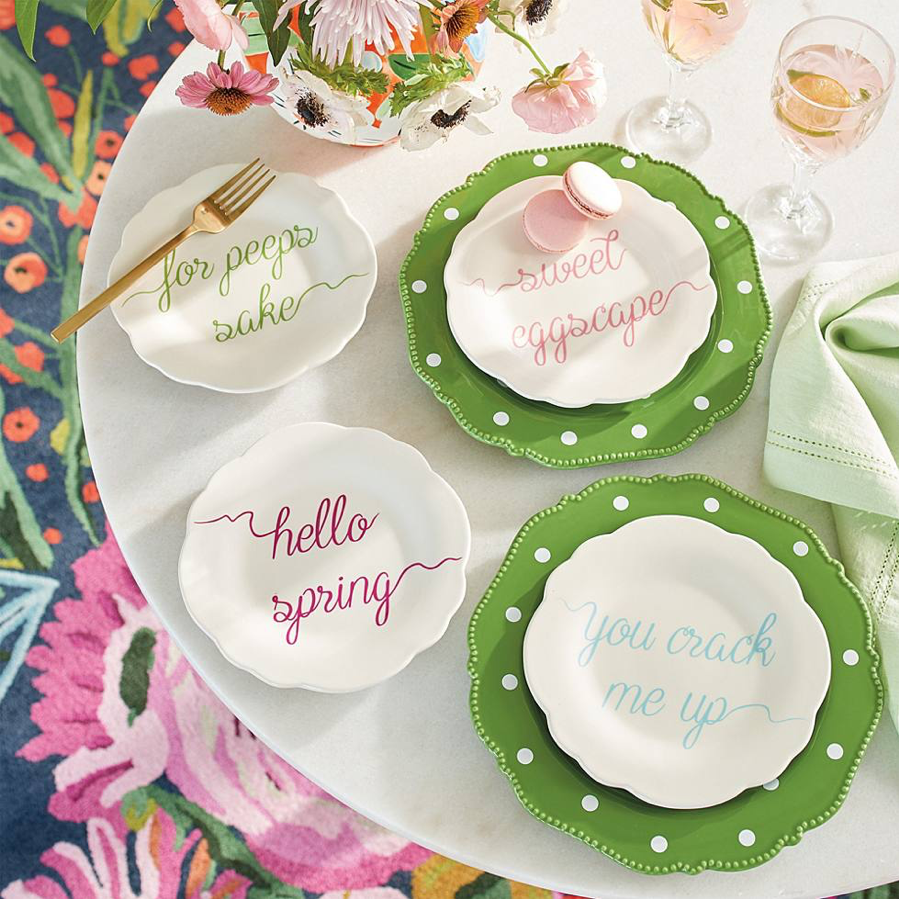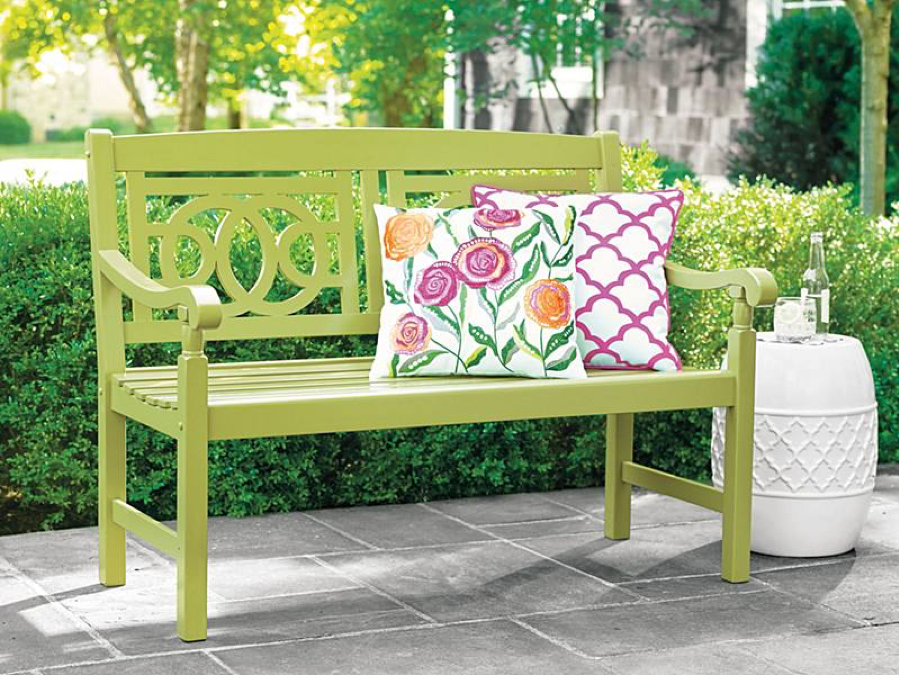 Chair Swags. Add a festive touch to your Easter lunch the easy way by placing these on your Chairs.
Basket Décor to fill with our Spring Morning Window Box Filler, for a look that takes you right into summer.
A Bench. It adds blooming color and a dressy touch to porch or patio.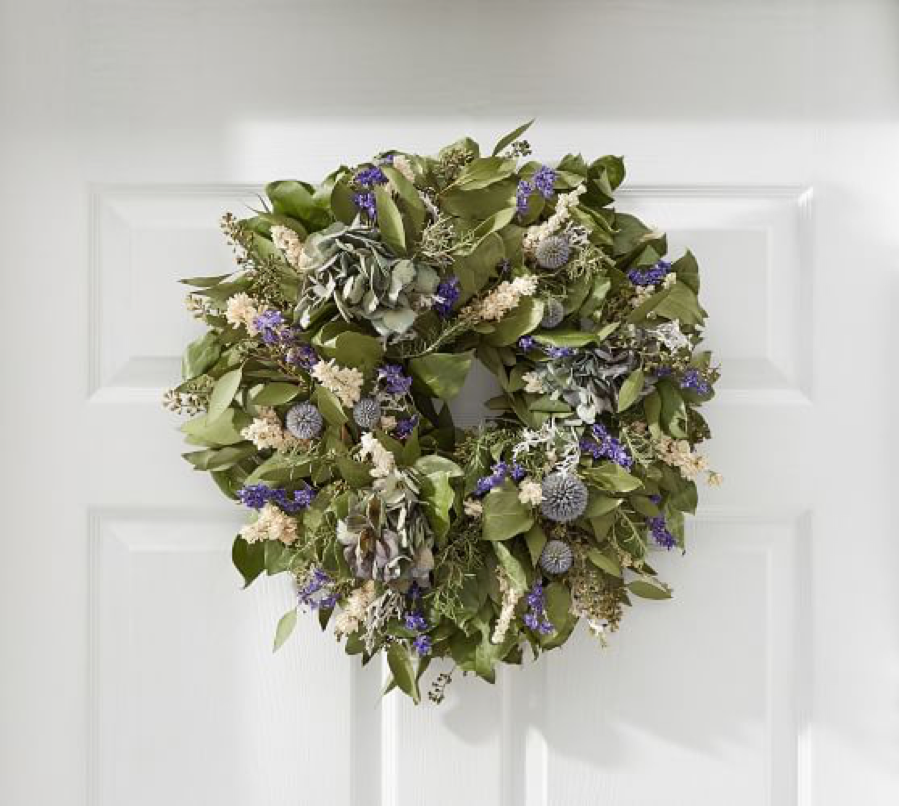 Let's enter spring with a smile:
Q: How do Easter bunnies travel?  A: By hare plane.
Blessings,
Sandra Maddox
Products courtesy of PotteryBarn.com & GrandRoad