It is a brand new year! I am excited about the endless possibilities that this year holds. If you are anything like me, you are wanting to start the year right by eating healthy. To assist you on this endeavor, I wanted to write a blog post about the importance of getting enough nutrients in your body. As many of you know, good nutrition is an important part of living a healthy lifestyle. Here are a few tips to help you and your family incorporate more nutrients into your daily life:
1. Load up on the veggies. Instead of sending the kids off with a plain sandwich, sneak some veggies into the sandwich. This may take a bit more work, but it is worth it and will give your kids more energy to get through the day. You could always add some hummus for extra protein or simply add some avocado or tomatoes.
2. Smoothies are another way to incorporate more veggies into your healthy lifestyle. For finicky eaters, a handful of spinach won't change the overall flavor of a delicious fruit smoothie. This could be an easy afternoon snack for you and the kids.
3. Utilize mason jars to pack more nutritious lunches. With the help of a mason jar, you could easily pack a salad, zucchini pasta salad, a Caprese salad, or oatmeal for a quick grab and go breakfast!
If you are needing some help getting started, I recommend reading The Daniel Plan.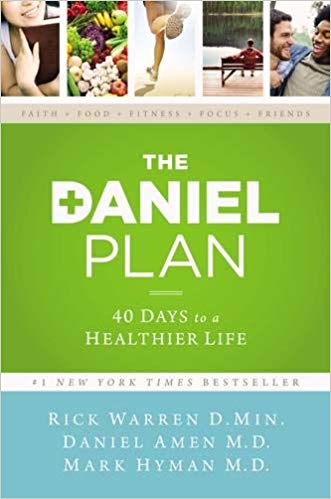 I have gone through this myself and absolutely love it. You can also purchase the cookbook for some delicious recipes or head on over to the website for some main dishes.
With all of the healthy eating, don't forget to exercise! It is important to keep your body moving throughout the day. Purpose to walk 10,000 steps each day. While this adds up to about 5 miles, it is doable. You can easily add a few more steps by parking a little bit further away, meeting up with a friend to walk and talk versus just grabbing a coffee, using the stairs instead of the elevator, or window shopping! There are so many ways to add in a few more steps.
Let's start this year out happy and healthy!
XO,
Sandra Maddox