Ah, the aroma of homemade chicken soup on a cold winter day. Nothing comes close to the taste of homemade soup when made with love.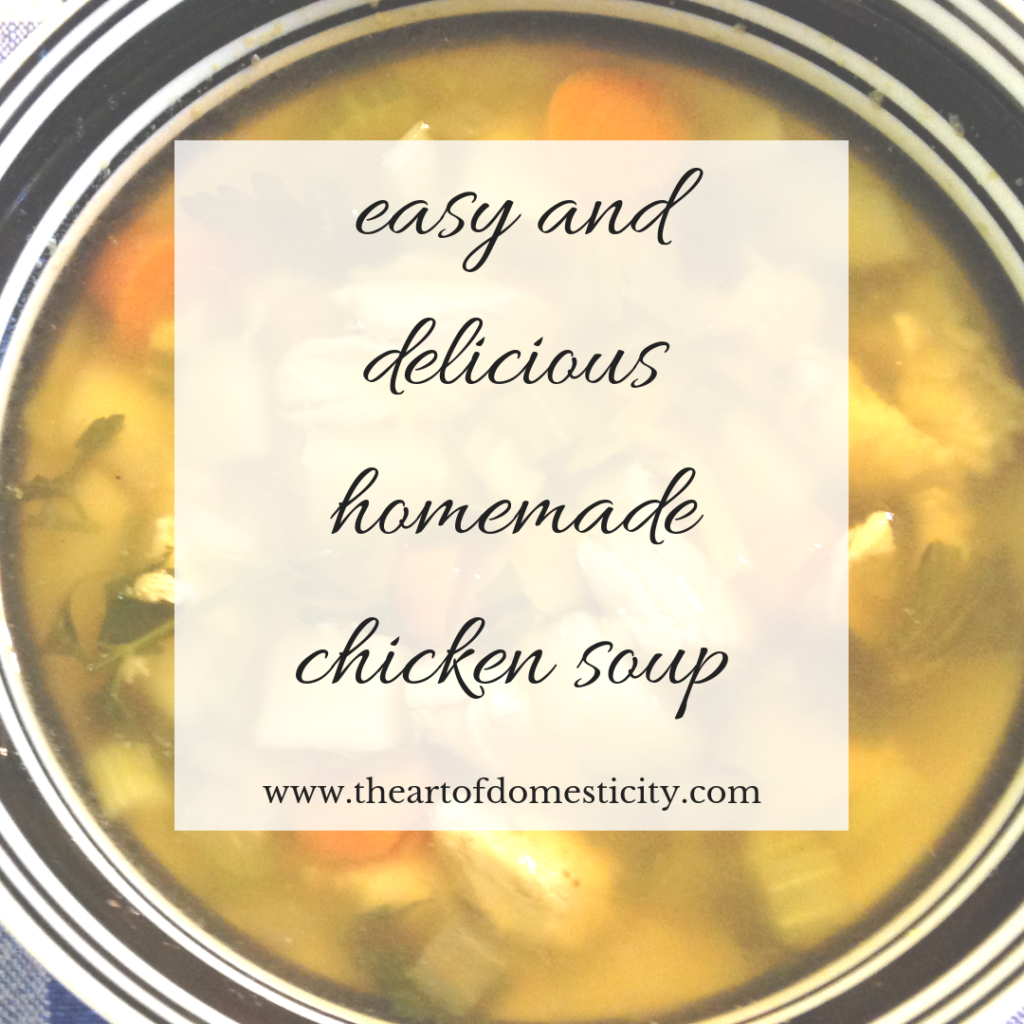 Winter is the perfect time to share hardy food that is warm and soothing to the soul. This is one of my favorite comfort food recipes because it does not take much time to prepare and is so healthy. As the aroma of spices and broth whiffs through the air, take time to notice the beauty of life around you.
This recipe is a sure immune booster. In fact, chicken soup is known to help hydrate the body and is known as an anti-viral substance, warding off cold viruses and flu symptoms. The vegetables provide vitamins that help the body detoxify itself and nourish the cells, which are the center of life itself in us.
Enjoy this soup recipe with love this Christmas season, from our house to yours. I hope it becomes one of your family favorites as well.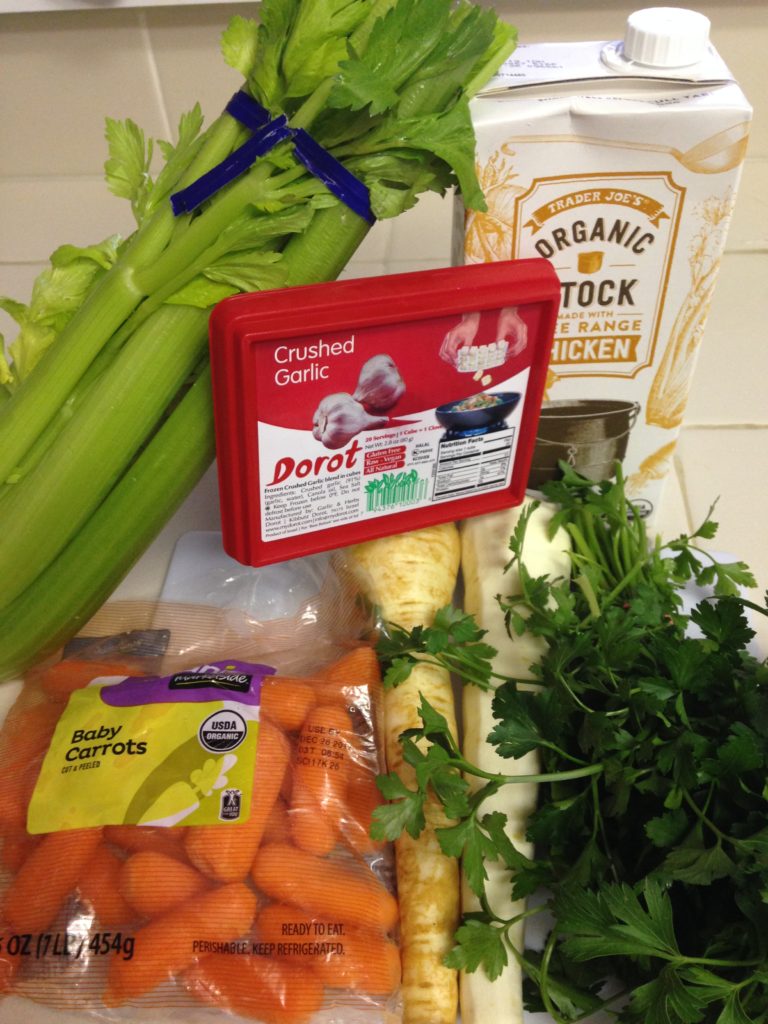 Ingredients:
1-1/2 quarts chicken stock (I prefer organic)
1-1/2 parsnips (peeled and sliced into quarters lengthwise, then diced at an angle)
10 baby carrots (diced)
½ cup diced onions (TJs sells already chopped onions)
2/3 c. celery (Remove the outer stalks and use the baby celery and celery greens, dice)
½ c. flat leaf parsley (diced finely)
1-1/2 c. cubed chicken (TJs sells a frozen product called "Just Chicken" that can be portioned as needed)
½ tsp Braggs sea kelp seasoning (this is a blend of nourishing sea vegetables)
2 cloves garlic (I use TJs frozen garlic cubes)
½ tsp Black Pepper
½ tsp sea salt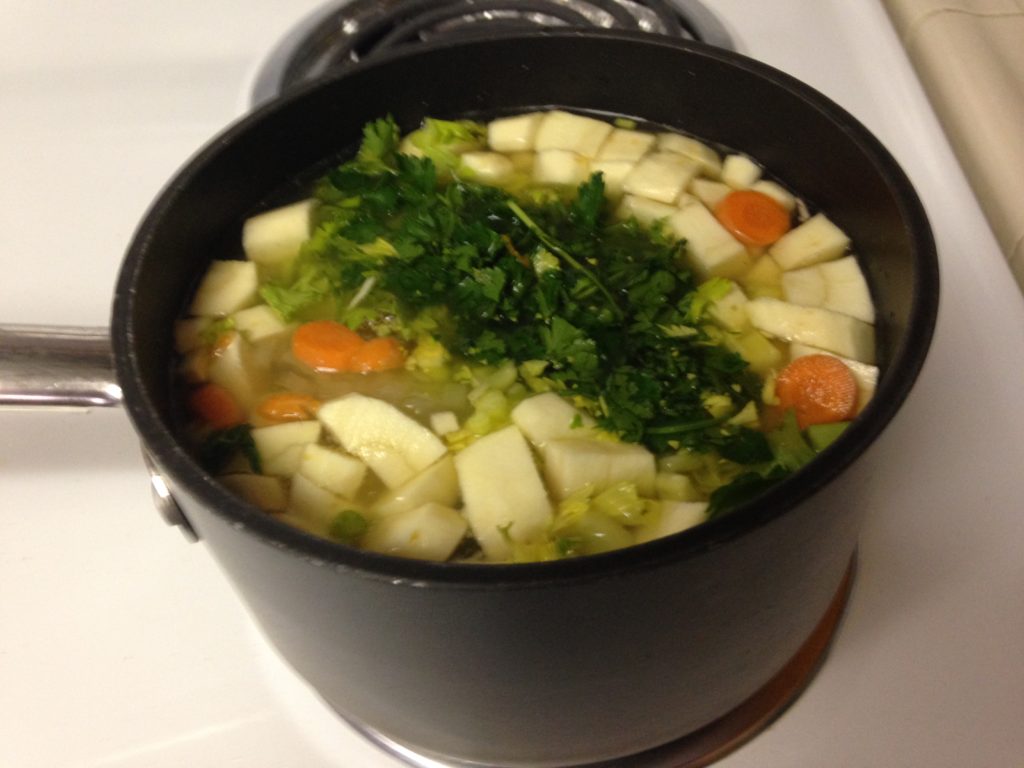 Directions:
Place all ingredients into a stock pot and bring to a boil over medium-high heat, then reduce heat and simmer for 20 to 25 minutes until vegetables are tender. Enjoy!
Blessings,
Shelly Byrd