Super Bowl Sunday is soon approaching, and the fun begins in the kitchen while preparing festive foods for game day. This recipe uses several vegetables and black beans with a spicy flair. It is easy to prepare in one pan, making clean up a cinch. This healthy recipe is light and delicious, and is sure to be adored by your guests!!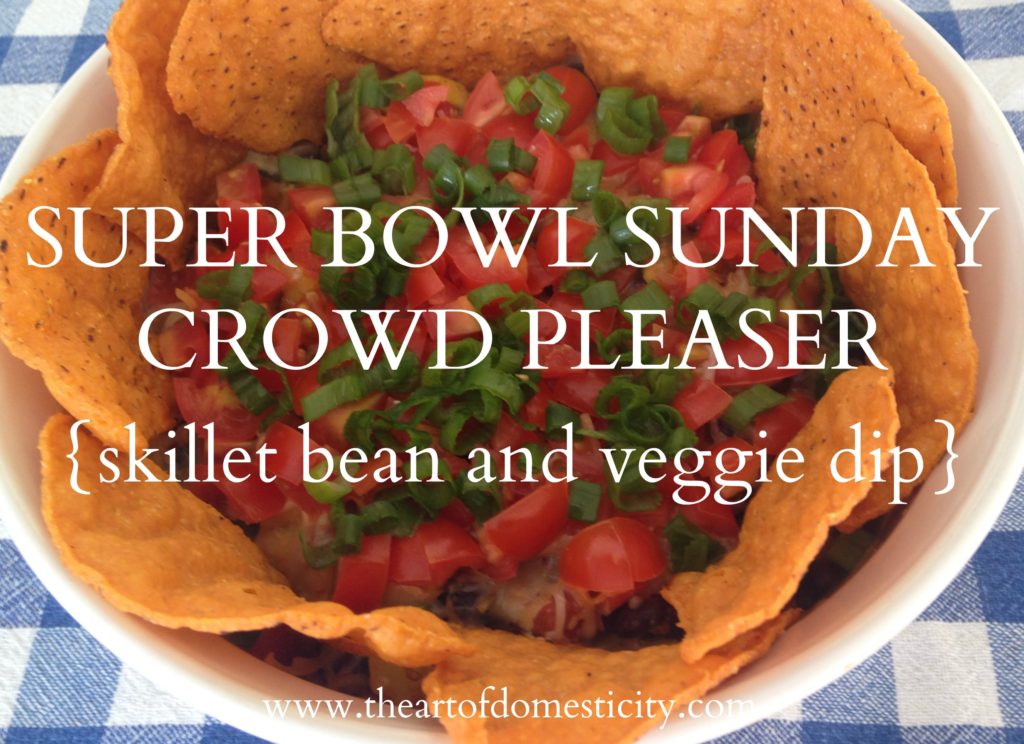 Ingredients
2 tablespoons extra-virgin olive oil
1/2 cup red onion
4 ounces sliced mushrooms
1 small zucchini
1 small yellow squash
1/2 diced red bell pepper
15 ounces black beans (drained and rinsed)
1/4 teaspoon sea salt
1/4 teaspoon black pepper
1 tablespoon Taco Seasoning
1/2 cup salsa 
1 cup shredded cheddar cheese 
1/2 cup diced tomatoes
¼ cup sliced green onions
Tortilla Chips
Directions
Slice zucchini and squash in half lengthwise, then in quarters, before cutting into 1/4-in slices. Add oil to a large skillet, turn to medium-heat and sauté onion, mushrooms, zucchini, squash, and bell pepper until desired tenderness. I prefer to cook the veggies just until tender when pierced with a fork, about 3 to 5 minutes. Add black beans, salt, pepper, taco seasoning, and salsa. Stir and cook until warm, about 2 minutes.
Add to a decorative serving dish and sprinkle with cheese, diced tomatoes and green onions. Add tortilla chips around the perimeter. Serve with tortilla chips or sweet potato style tortilla chips on the side.
Recipe and text taken and adapted from Yummly.
Blessings,
Shelly Byrd