There's nothing like the magic of a cozy Thanksgiving dinner party where all seems right with the world—the table looks radiant, everyone feels relaxed, and the menu hits on exactly what we crave as the weather cools.
Hosting a last minute Thanksgiving gathering is one of the best (and most fun) ways to get all your favorite people together. Sometimes a friend pops into town unexpectedly, though, and all of a sudden you're grappling with seating and menus with no time to spare. Not to fear, these five tips will help you get everything under control faster than you can say "Who's ready for dessert?."
1) Set a Simpler Table

A pared-down approach to table settings is chic yet puts everyone at ease. Here's the lowdown on what you need to pull it off—and keep things simple:
a water glass and one medium-size goblet glass
a white plate—food always looks best on a white plate—topped with a bowl if you're serving soup first
a French bistro napkin folded on the plate—choose a cotton one, since linen often requires ironing
a fork, a knife, and a spoon—though you need the spoon only if you're serving soup.  When you serve dessert, you can bring the dessert spoons or forks in a mason jar.
To make sure that things go smoothly I always stand behind each place and make sure guests will feel they have everything they need in an arm's reach—including a water bottle or coffee. Guests can feel uncomfortable asking for something they're missing.
2) Deli Flowers
Deli flowers can be fabulous. Again, it's one-stop shopping. Skip the pre-made roses and baby's breath bouquets and mix and match your own combination for something a little more unique and special. Grab a pumpkin or two and carve it out…then arrange your florals in it to create your center piece.
Et voilà!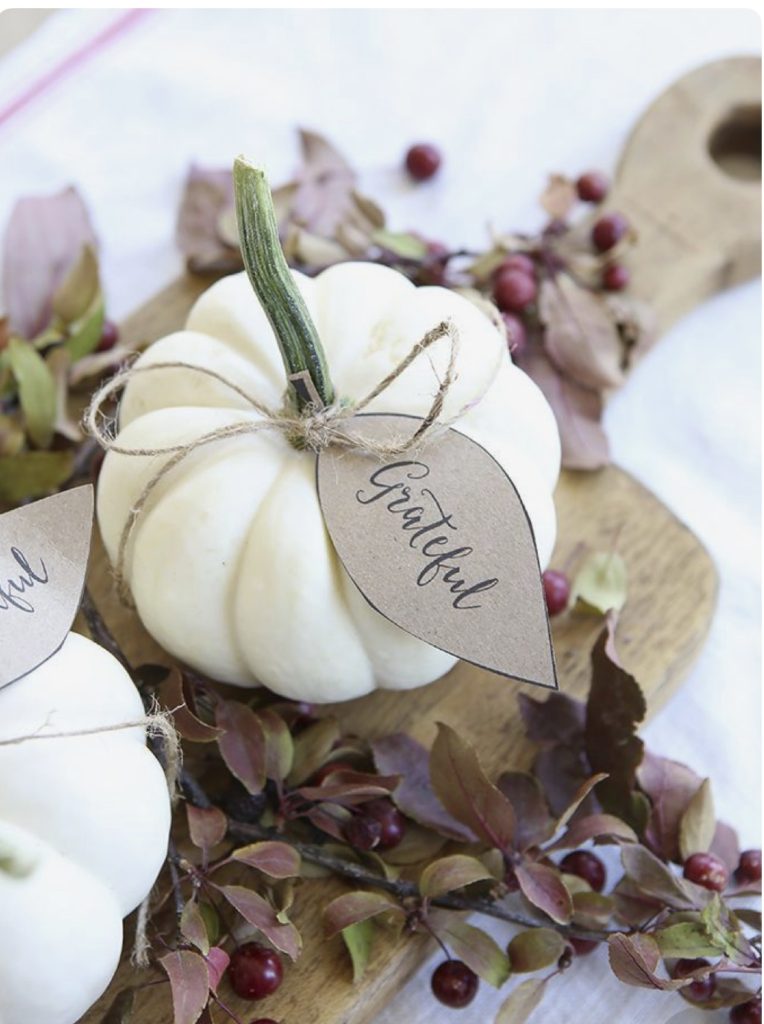 3) Light Snacks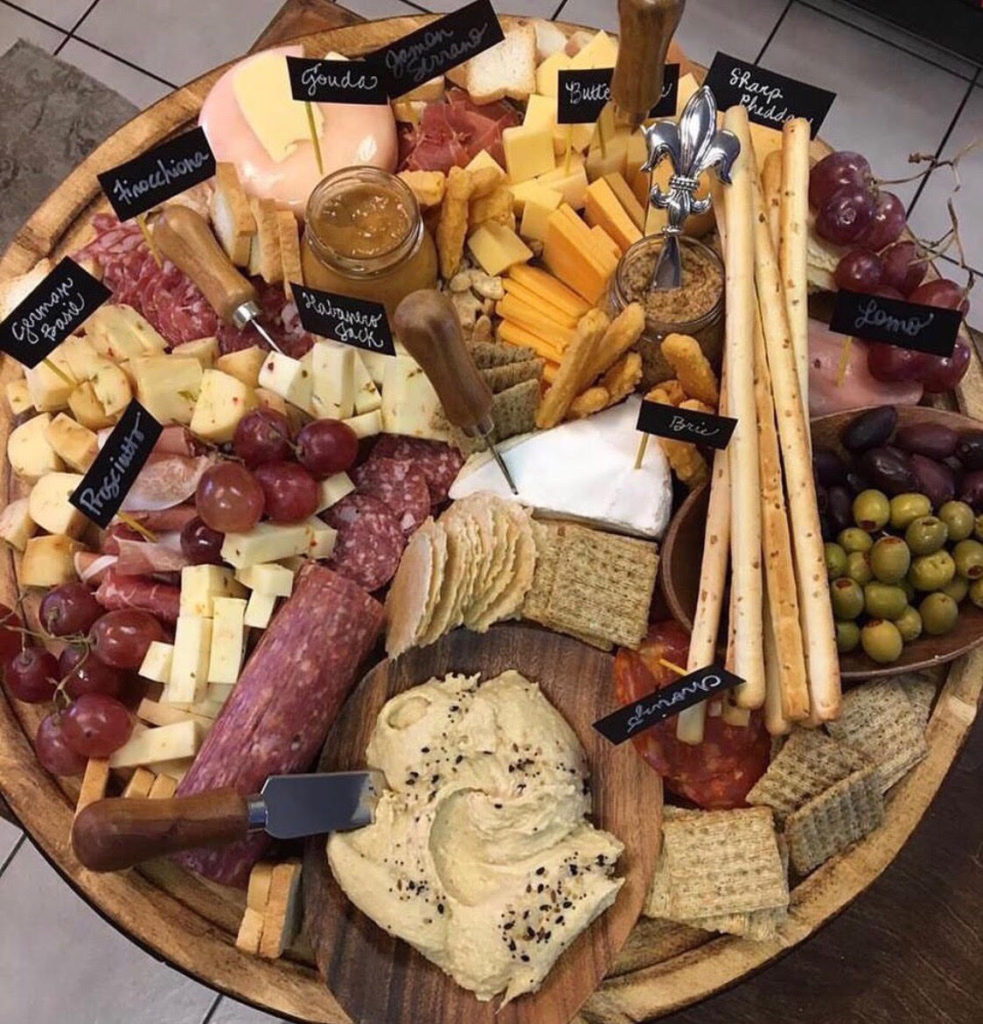 Snacks, Snacks! This is the best trick in the book because it buys you time. If you have snacks out as soon as guests arrive, they won't be famished and you won't feel as much pressure to finish cooking in a hurry. Plus, it draws out the dinner party and creates stages without your having to serve proper courses!
4) Simple dinner menu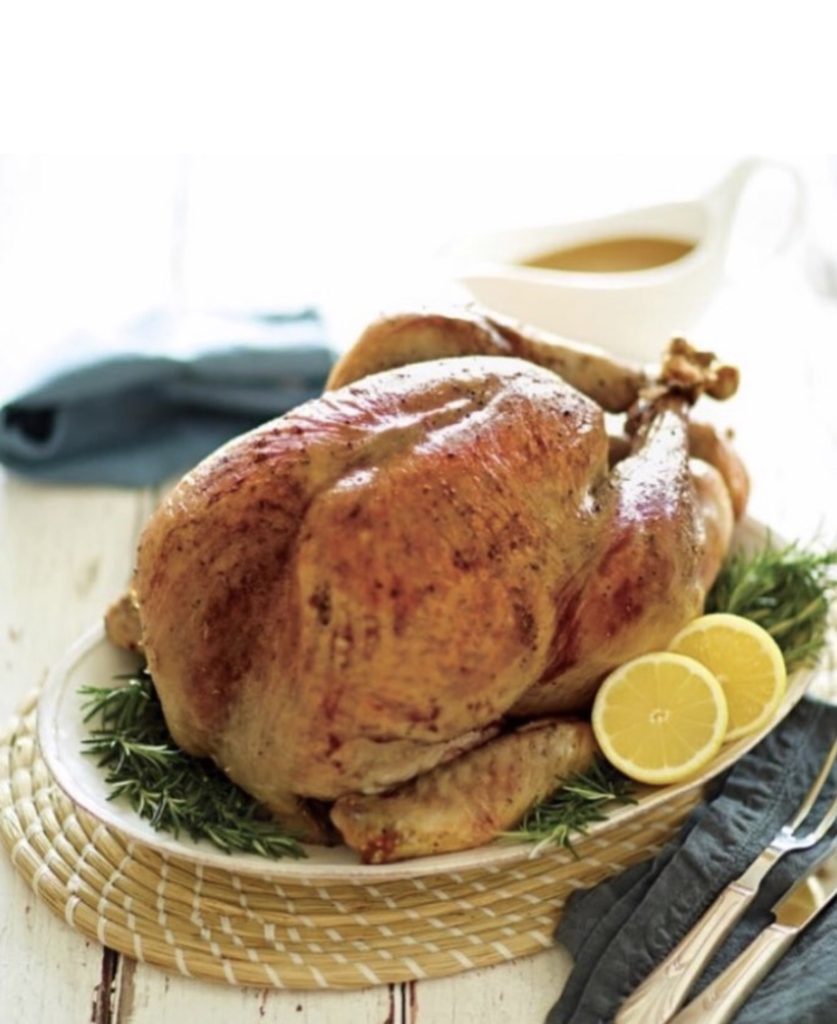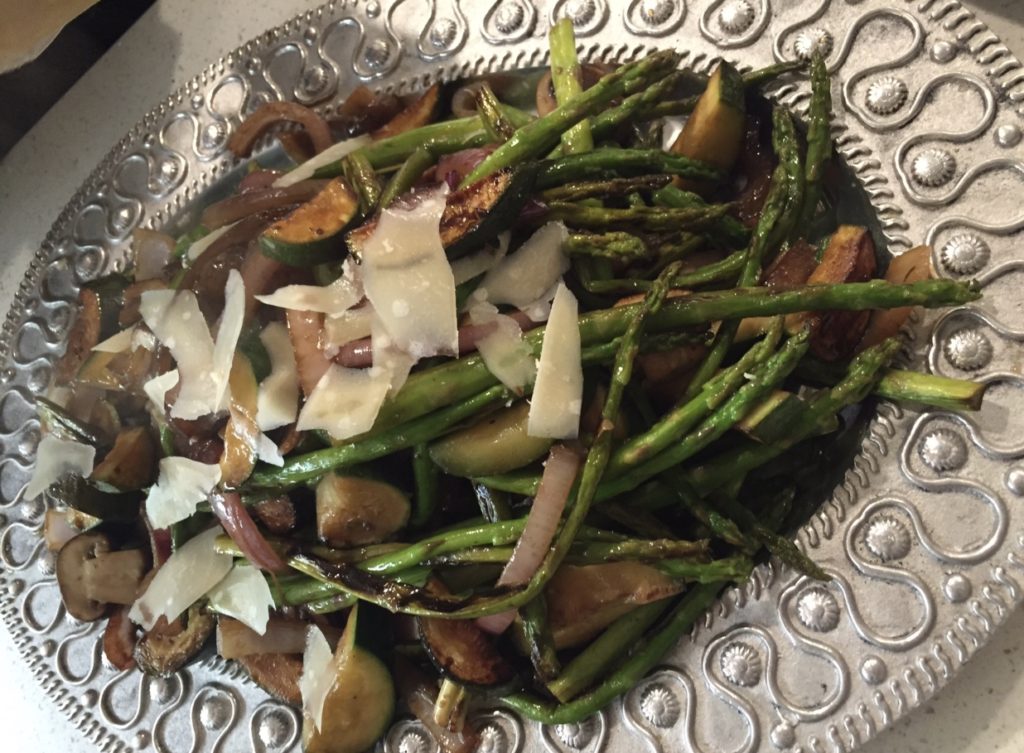 Focus on one recipe and keep the rest simple. I usually pick one dish that's the focus of the meal and try to keep the rest very simple.
Make sides that can be served at room temperature. Roasted veggies, salads, etc. can be served at room temperature and will keep the stress of perfect timing to a minimum.
5) Ambiance! Ambiance and Relax
Keep calm and cook on. Lighting with candles and great playlist will be the best way to keep your guest relaxed. Remember, a dinner party is a success more for the ambiance and company than for over-the-top food, so keep it simple, don't stress yourself out, and have a good time! If you're comfortable and happy, your guests will feel welcome.
Have a wonderful stress free Thanksgiving!
XOXOXO,
Sandra Maddox