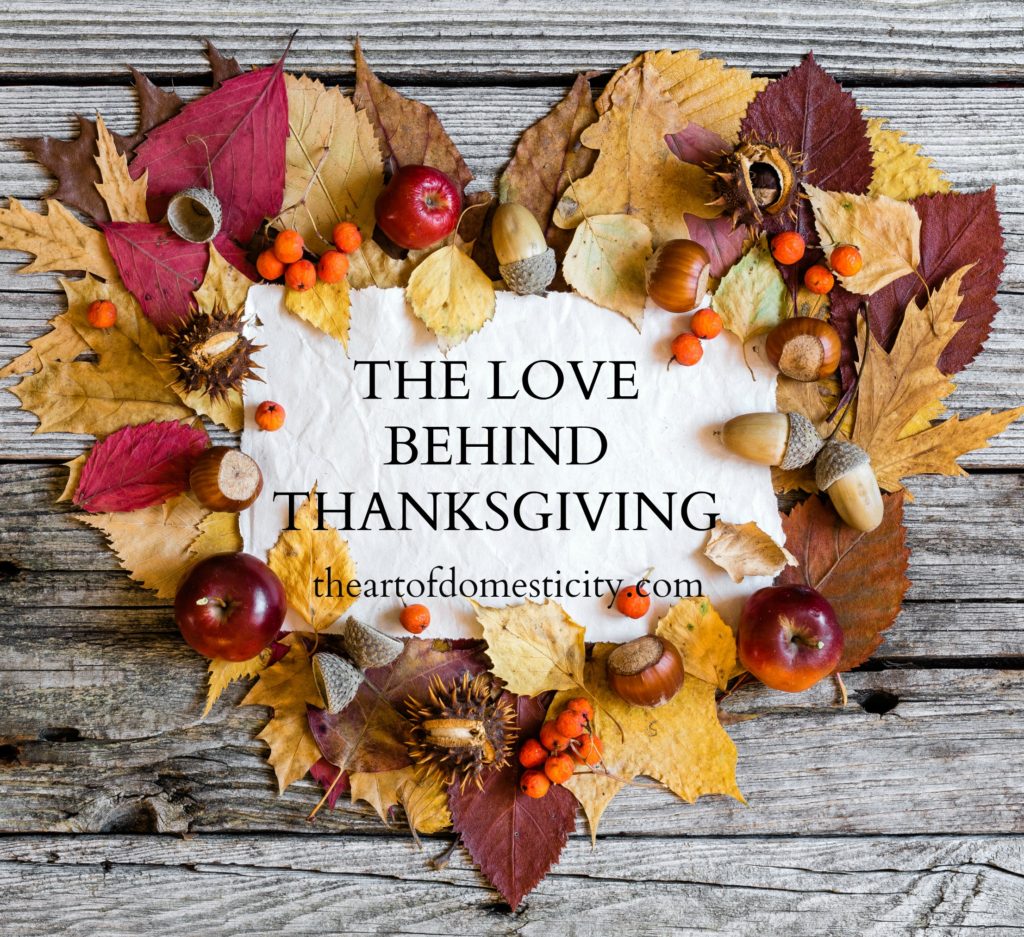 Thanksgiving is special because it is one time of the year where everything and everyone slow down in anticipation for a beautiful family meal and good tidings. Families come in all shapes and sizes, and each person blesses the table. Joy is in the air as the desire for togetherness brings family and friends together from far and near. Treasured family recipes fill the house with special aromas and make our hearts and souls sing.
The meaning of Thanksgiving is different for each of us. It is a time to reflect on the different people in our lives and the positive contributions we are making towards each other. It is a time a fellowship and opening our homes to gather with those we love. It is a time to express gratitude for all the abundance given to us. Our hearts grow fonder as we reach out to others and let them know how dear they are to us.
Each person in the family contributes to the whole, just as the bible mentions in Romans 12:5 that "We are many parts of one body, and we all belong to each other." Love is the key ingredient that holds families together. Open your heart to each other to express the blessings you are to each other, and also pray for those not present with you. If your heart misses someone this Holiday, pray for reconciliation to that person, and have goodwill towards them. God has given us the perfect foundation in His love so that we might grow and emit more love towards others.
As parents, set the stage for more positive memories as they will serve your children well all of their lives. We all may experience different seasons in our lives. We may have experienced ourselves as single, married, divorced, or widowed. And, as the seasons in life change, we are called to change with it, but to keep Jesus love firmly planted in the center of our hearts. And, no matter what your family situation is this year, it is always the perfect time to set some positive intentions towards your family members. Invite them over more often in the calendar year, affirm their gifts and talents, encourage those who need a little extra support. As we look outside ourselves to genuinely care for others, we also grow in our likeliness to Christ.
Some people you know may be going through difficult season in their life right now.  As followers of Christ, be the eyes and ears of the Lord this holiday, and if you see a need, please follow the Lord's guidance in meeting that need.  As we step out and bless the lives of others, our lives are also blessed. The bible affirms this to us in Philippians 4:19, "And my God will meet all your needs according to the riches of his glory in Christ Jesus." Ask the Lord to guide you towards the loving-care of other people. Set one extra place setting at your table this year, and allow the Lord to fill it.
My favorite Thanksgiving memory was one in my youth, around 9 years old, when all of my immediate and extended family members gathered together on one very special Thanksgiving. It was rare that every family member could be together on Thanksgiving due to work schedules, distance, and differences. In this particular year, my entire immediate and extended family gathered. I remember the laughter through the house, as my cousins and I set out to explore the neighborhood and all play together. The adults were joyful and enjoyed their socialization and everyone was shining brightly to all be together again. We felt abundance in that moment of grace. Our family shared a simple tradition at dinnertime of going around the table and asking each person what they were most grateful for that year, adding harmony and awareness to our lives. I am so grateful to have this memory of everyone together, because it felt like completeness to me as a child.
As I look back, it was the character of the people that made that day so special and how we all interacted together. My Grandfather was the glue that held the family together. Everyone was always on their best behavior around him. His strong character strengthened us and reminded us all to act responsibly toward each other. He would undoubtedly find a willing partner or two to play gin rummy. My Aunt was terrific at hospitality, and would typically host the gatherings. She took great care to set a beautiful table with her china and each guest always felt special and welcome in her home. My Mother was a good cook, and would often bring over delicious food to share. My Uncle had a wonderful sense of humor, and would enliven the party. Each of their spouses had a unique flair, too. Somehow, it all worked together. This family synergy could never be relived as it was that particular year. Lives changed over the years and the dynamic was always new. Some elders were called back to heaven as the next generation moved forward, entered into marriages and new children were brought into the family.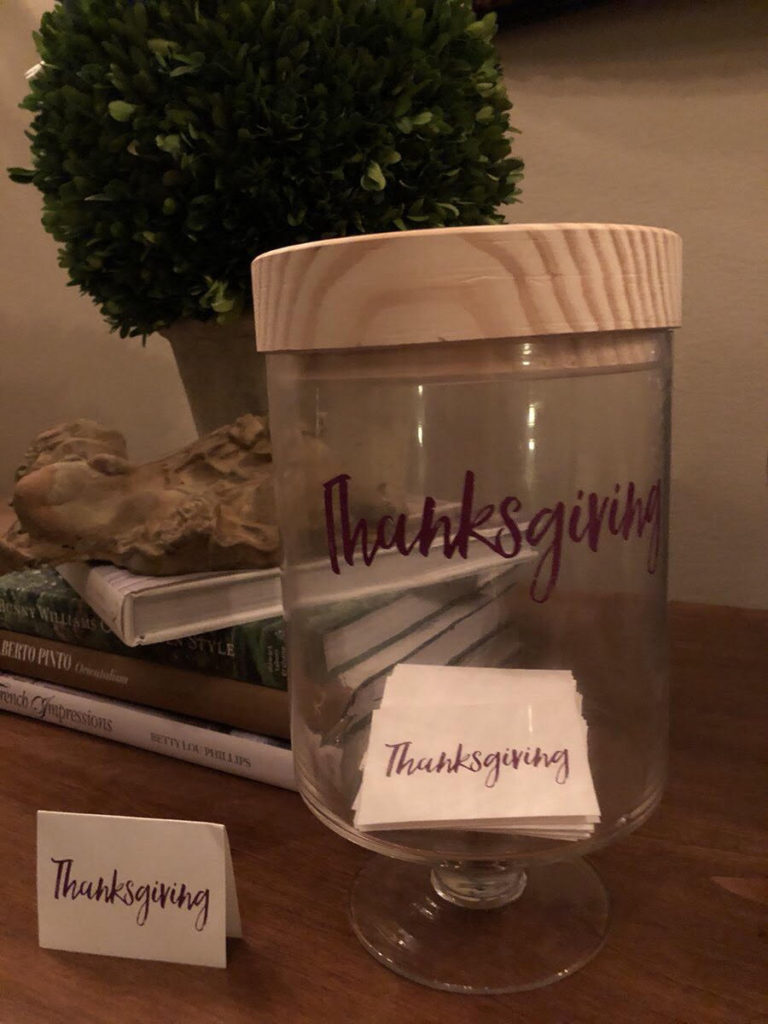 The Lord teaches us to have gratitude in every situation. Affirm family values in your house by starting a new family tradition this Thanksgiving. One idea is to place a "grateful jar" in the living room, and whenever something good happens, take a piece of paper and write down the event that the family member is grateful for. This practice can be a catalyst to improved conversation and more caring times. Let the jar be filled throughout the year, and next Thanksgiving, sit together and read through all the happiest memories of that year.
Blessings,
Shelly Byrd