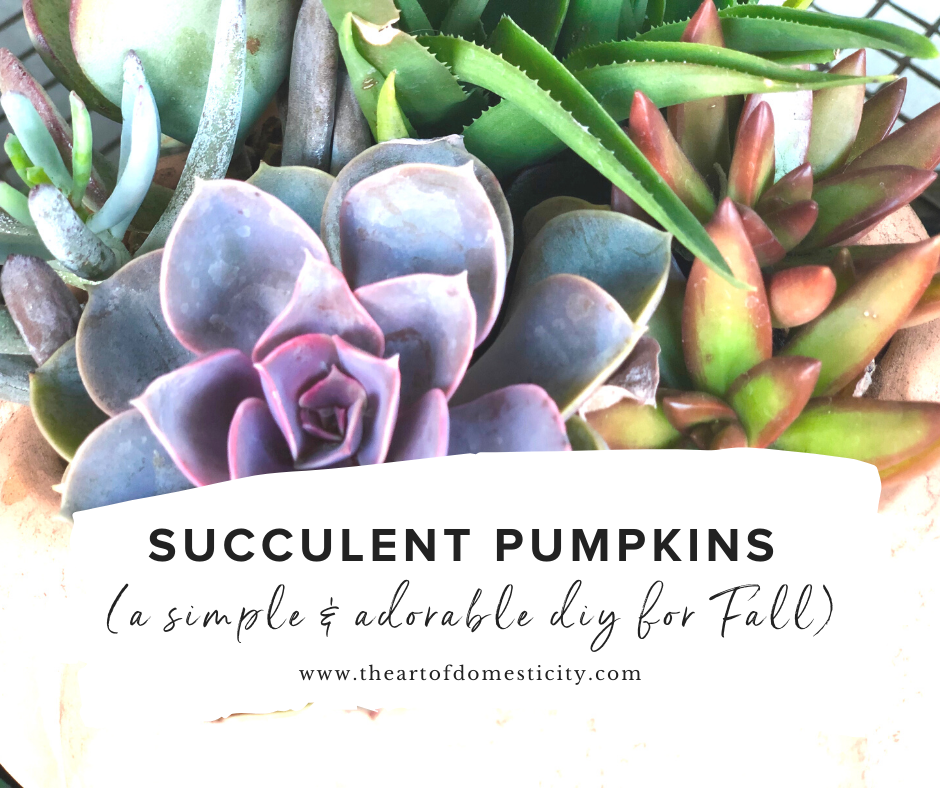 I absolutely adore succulents. In my opinion, you just can't have enough. So recently I decided to try a little twist on the traditional potted succulents I have scattered here and there around my home. Pumpkin succulents are an adorable addition to your Fall decor and they are so simple! Just a few easy steps and you will have a super cute addition to your home.
First, buy assorted sized grey and white pumpkins, as well as assorted succulents in different shapes and sizes and gorilla glue.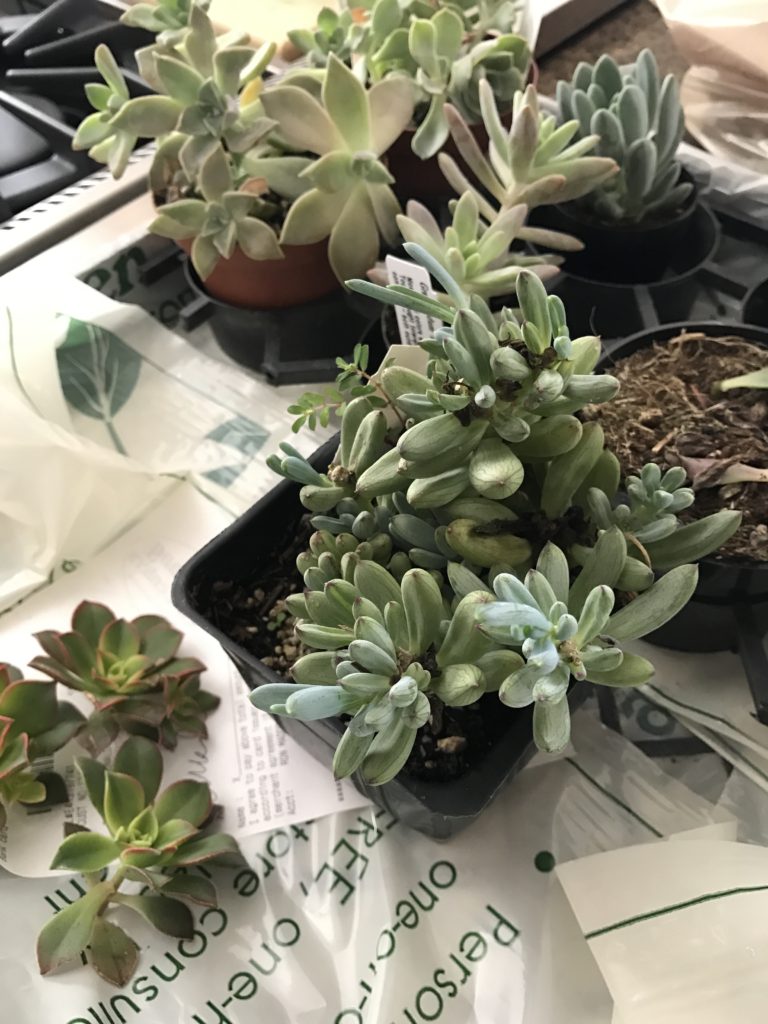 Take pieces of the succulents and glue in a circle on the top of the pumpkin around the stem.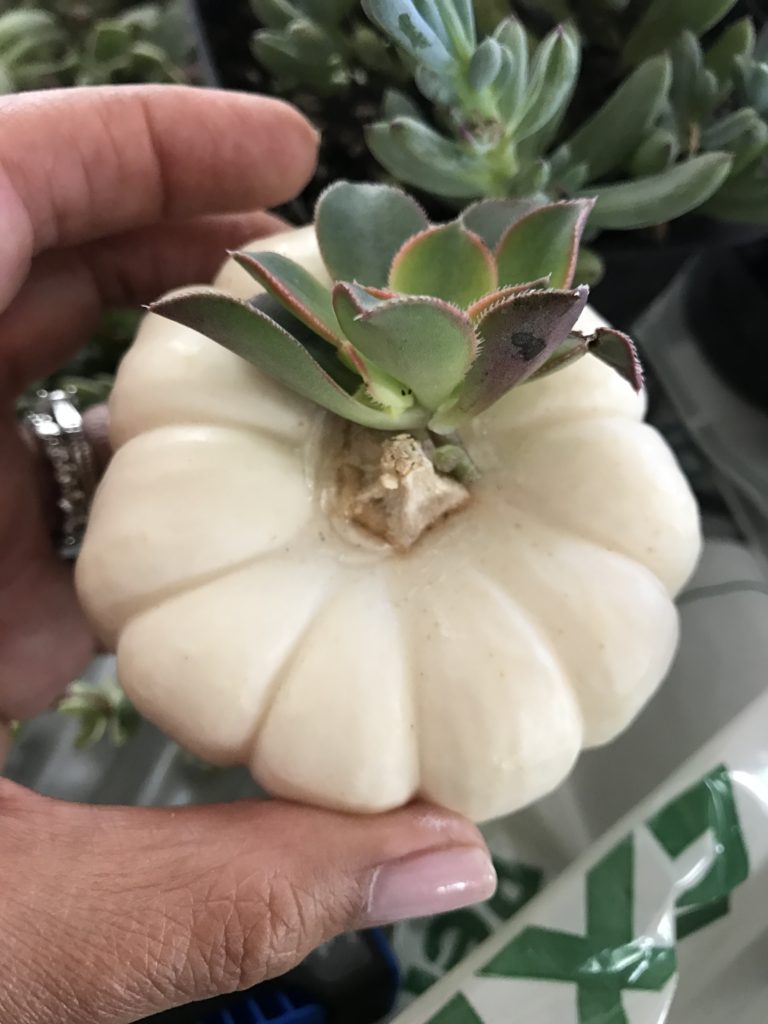 In case you missed it, I shared the color of the month and it is Olive Green. The shades of olive green in the succulents are a nice way to bring the fall into your home.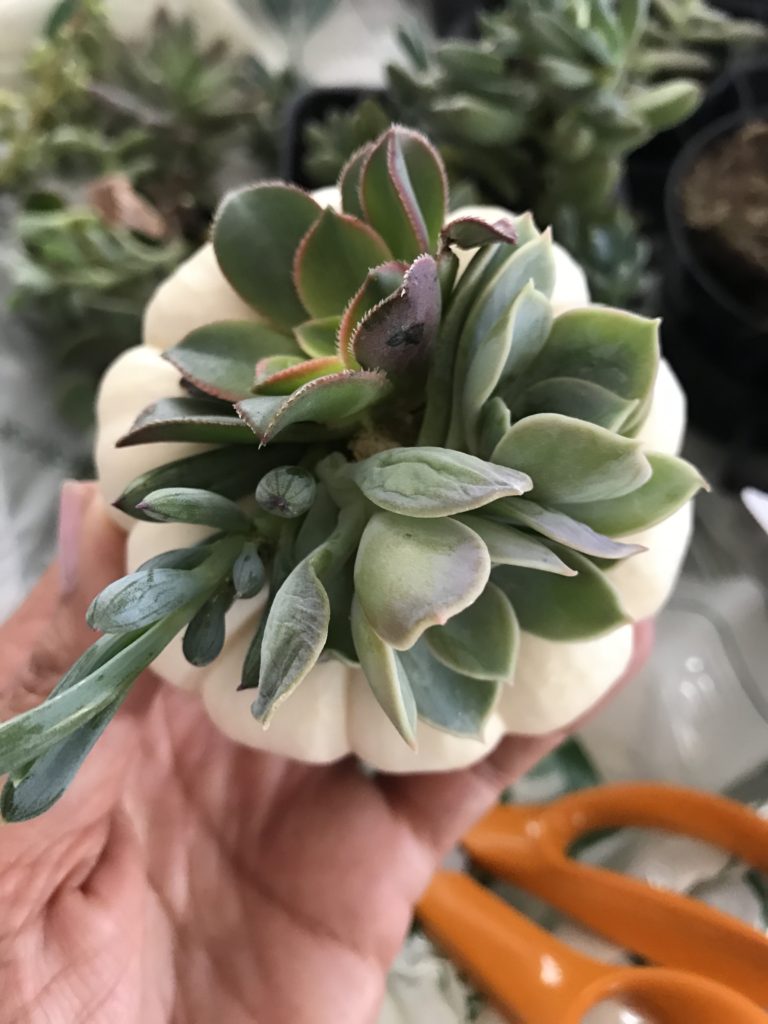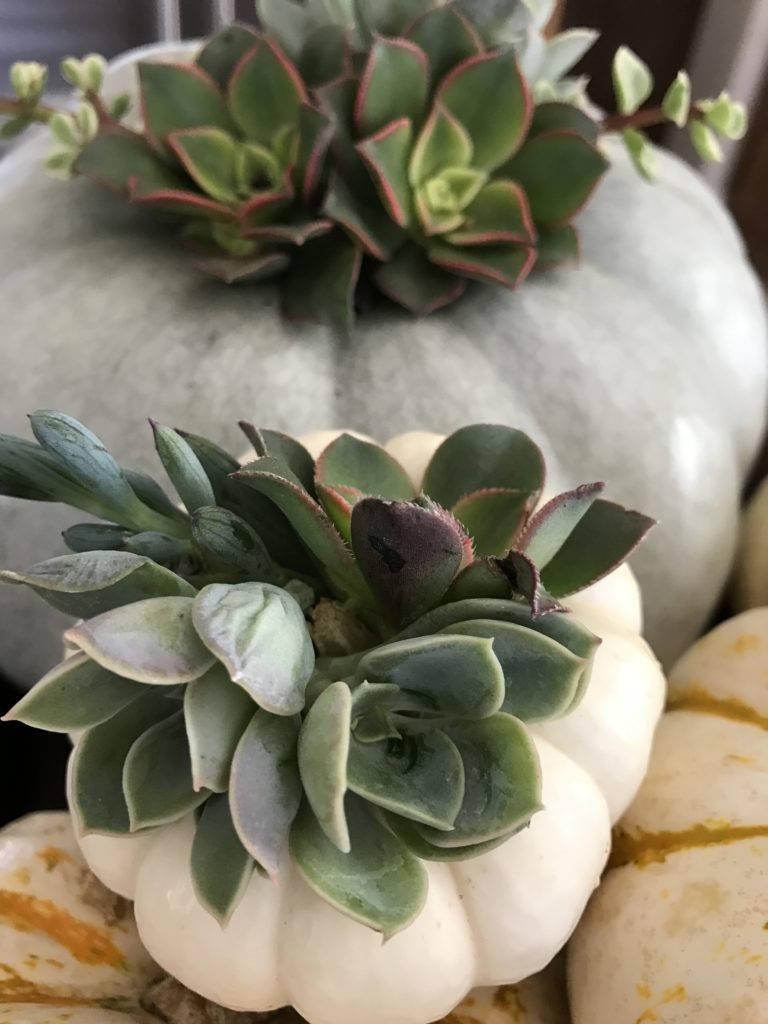 I hope you enjoy this adorable addition to your home!
Blessings,
Sandra Maddox