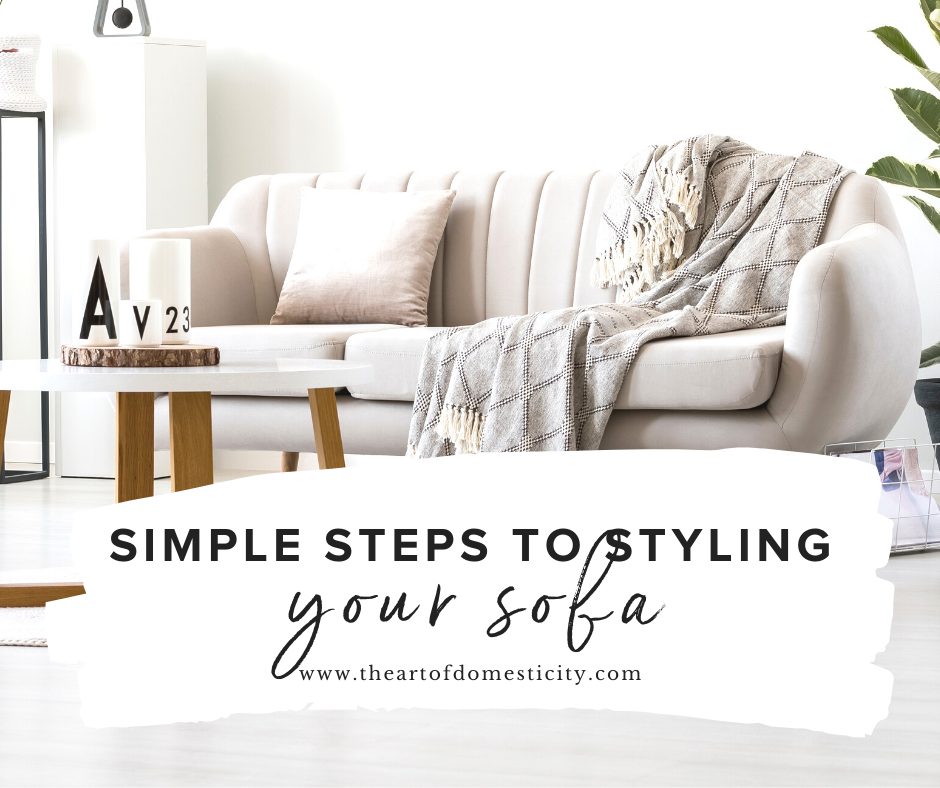 This time of year I like to refresh my sofa and give it more of a Fall feel! With simply buying new pillows you can take your sofa to a new fabulous fresh look. As a designer, I like to give my clients a quick fall feel by switching their light summer pillow to more of a winter feel.
I've taken a few tips I'm familiar with to get started on this quest for what feels fresh in your home.
First, we all have a color palette to our homes so these tips are to give you an idea of how many new pillows you might need for your sofa whether it's a contemporary look or traditional.
There are many ways to arrange your pillows…so no need to look any further here are my recommendation. With these easy tips changing your pillows will keep you from getting sick of your sofa!
For a clean less fussy look start from the outside with two solid colors 22" or 24" pillows.

Two pillows on opposite side 22" or 24
If you are looking for more pillows add two smaller pillows 16" or 18" in a pattern in front of two solid color ones

Remember odd numbers are more visually appealing. Whether you like it simple or more adding an odd rectangular pillow in the middle is always a good idea.

Odd Numbers
Mix and Match: Combine textures, layer colors, and mix solids with patterns. That coordinates.

Mix and Match
Look at this gorgeous fresh Fall look below!!!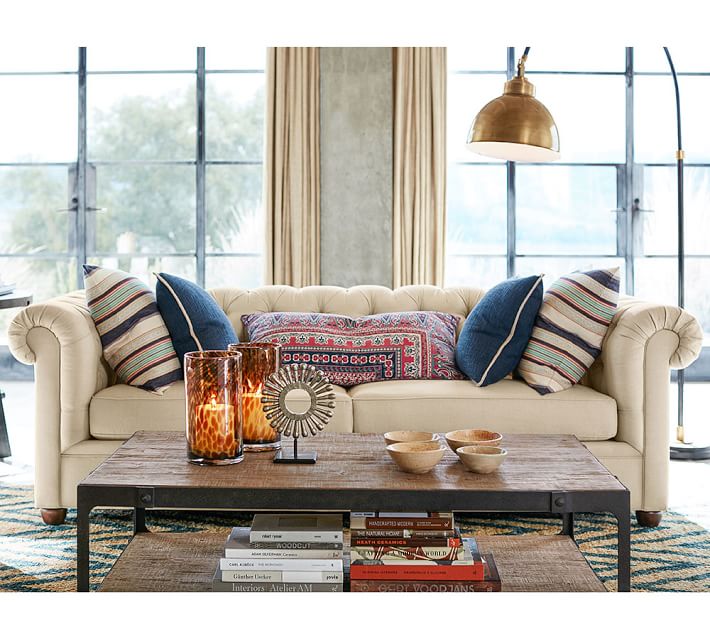 Image courtesy of PotteryBarn.com
Happy shopping!!!!
Blessings,
Sandra Maddox