Dating is important for couples who are exploring the possibility of matrimony, but it is also important for couples already in wedded bliss.
Before delving into the importance of why you should date your mate, my husband and I wanted to share a portion of our story to raise the question, is dating simply a prelude to marriage?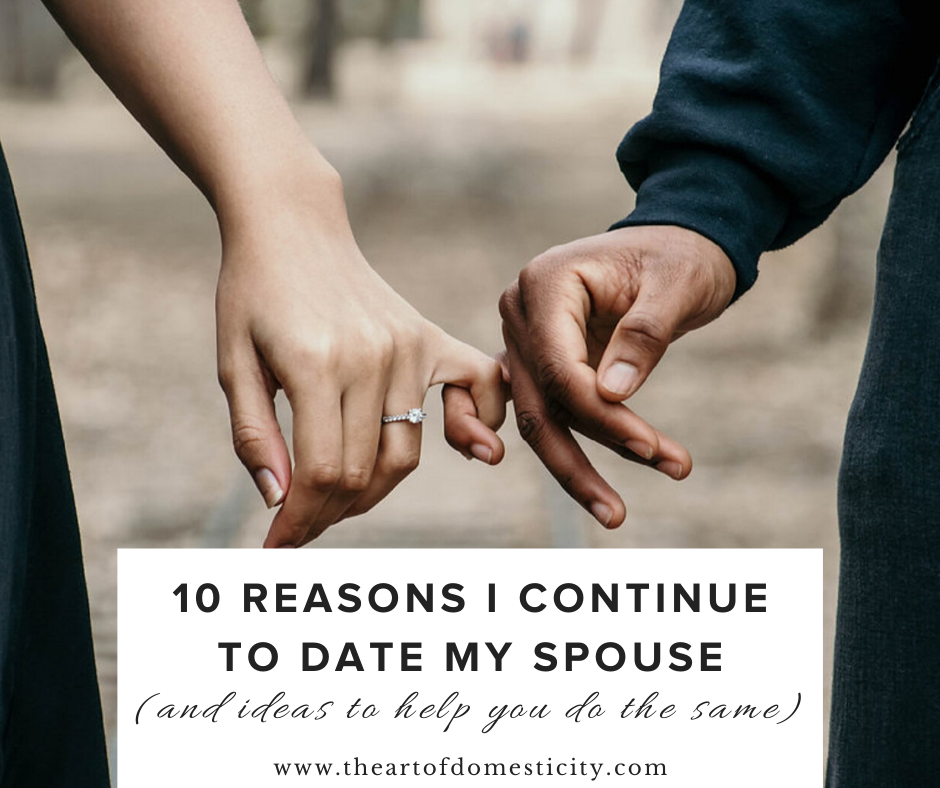 Jon: I remember the first date I had with Cherie. We were in college and looking over my fraternity's membership yearbook that had a picture of all the active members in alphabetical order. Cherie was doing an early version of tender by telling (swiping) which of the members she wouldn't mind dating. We were friends at this point so this wasn't as awkward as you might have thought 🙂 When she came to my photo, near the end as my last name starts with a "W", she glanced up from the yearbook and said she wouldn't mind dating me! I was shocked then quickly recovered and immediately asked her to go on a date to see a movie and grab dinner together. Thus began a year of dating followed by a year of engagement before I could call Cherie my bride.
Cherie: Before my prince charming came along I dated many toads.  While dating before marriage was fun, the process had several drawbacks including broken hearts, rejection, and confusion. During high school and my early college years I wasn't  ready to settle down. For two years I had been a little sister for a fraternity that Jon was part of but we were not on each other's radar. Thankfully, we both enrolled in summer classes my junior year. We were already friends so there was no stress to impress. We began hanging out, talking, playing tennis, jogging, watching movies, and sometimes he would hang out at the pool where I worked as a lifeguard. It was so much fun!  The intentionality of planning these fun outings together knit our hearts together over time and I began to wonder if he had any romantic feelings towards me.
While Jon and I are not always perfect in the field of marriage, we have over thirty years of experience and have equipped numerous couples for marriage by guiding them through premarital counseling. 
Here are 10 Reasons We Continue to Date Each Other:
Dating is spending quality time together and we know that time strengthens any relationship. Couples that play together stay together.

Dating builds oneness.

Dating allows us to reconnect, eliminating the two ships passing in the night syndrome.

Dating provides for deeper communication.

Dating provides opportunities to create fun memories through shared experiences.

Dating shows your spouse that they are a still a high priority and everyone wants to be wanted.

Dating rekindles the flame of romance.  A fire that is not fed or tended to will eventually die out.

Dating keeps things exciting which often leads to passion.

Dating helps children feel more secure about their family dynamic and provides a great example for how they should treat their future spouse.

Dating is a tangible expression of our love for each other and an example to others. 
Once married, dating your spouse should be done with intentionality. Block out time and put it on a shared calendar. Don't let routine set in nor allow your career or children to push your dating aside.
Dating is a simple way to nurture the most important earthly relationship we have by spending time together. To do this, it is important to intentionally disconnect from your everyday world and reconnect with the one you love.
Dating can involve simply doing fun things together to enjoy each others company. This looks different for everyone, but it is our opinion that couples should date as often as possible because it provides a safe space to reconnect. A date doesn't have to be expensive or elaborate in order to strengthen your marriage, however, it does need to be intentional. You are seeking quality time together. If you fail to plan, you plan to fail. Speaking of fail, a few date killers for us have been running errands, discussing finances, children, family issues, or work. Decide what boundaries you need to enforce ahead of time in order to enjoy the intentional time together.  
We have enjoyed sharing the responsibility of planning our dates. This allows for creativity, excitement, and fun. Part of the date should include hubby opening the door and gratitude at the end of your date.
Having lived in LA, VA, TX, OR, and CA we've been able to experience dates on the beach, hiking the Shenandoah Mountains, apple picking, visiting historical landmarks in Washington DC, hiking Multnomah Falls, and so much more. Depending on where you live, I encourage you to make the most of the free and fun opportunities that are around you. 
After thirty years of marriage, we have gone through numerous life stages that have impacted our dating. From having toddlers to teens, extensive travel, a demanding job, or a financial flux, it is important to keep in mind the season of life that you are currently in while planning your dates. 
Below are numerous ideas to help you get your dating mojo going:
Walking and talking. We do that several times a week.

Biking 

Have a picnic overlooking the ocean as the sun sets or out in the country after picking apples

Serving the homeless or any other outreach in your community

Gardening or landscaping

Grocery or Home Depot shopping

Being a tourist in your own city by visiting local attractions

Visiting museums and historical landmarks

Painting or wallpapering (when we were younger)

Walking through model homes or visiting a parade of homes and talk about your dream home

Test driving cars and talking about what your ideal car would be

Planning vacations together and, of course, go on them together!

Reminisce over old photo albums or your wedding album

Watch your wedding video

Explore local cuisine.  Your local magazine, newspaper, or a google search can help you compile a list of restaurants. Cut out//print out the places that interest you and then place them in one of three jars: (special occasions, casual dining, or inexpensive).  When it's time to decide where to eat, randomly pull a place from the jar of choice.  

People watch in a public place (airport, mall, downtown)

Enroll in a class together (dance, cooking, educational)

If struggling in a particular area regarding marriage (communication, respect, etc,)  buy a book to read aloud to each other.

Visit the zoo

Hang out at a local bookstore

Take a scenic drive to enjoy the landscape and beauty of nature.

Hot air ballooning is a once in a lifetime experience

Find a couple's devotion and nightly read from it together. One of our favorites is,

Moments Together for Couples: 365 Daily Devotions for Drawing Near to God & One Another

by Dennis and Barbara Rainey

Once the kids were all in school we were able to have special dates in our house or meet up for lunch outings.  

Plan and splurge once or twice a year for a weekend date away together.

Learn each other's

love language

and begin to give love the way your spouse best receives love. We give and receive love in one of the five ways.

Physical Touch

Acts of Service

Words of Affirmation

Quality Time

Gifts  
Do you feel like you are in a rut and stuck on planning a date?  Below are resources and blogs to help you become more creative.
40 Unforgettable Dates with Your Mate by Dr. Gary & Barbara Rosberg
10 Great Dates to Energize Your Marriage by David and Claudia Arp
10 Great Dates for Empty Nesters by  David and Claudia Arp
52 Fantastic Dates for You and Your Mate by David and Claudia Arp

The Dating Diva's

this blog was started by 11 women desiring to make sure they continued to date their husbands plus stoked the romance fire in their marriage. They have lots of ideas for various budgets.

Focus on the Family along with Greg Smalley's expertise did a series

dating your spouse.

52 Date Night Ideas

FREE printable cards categorized by

Outdoor & Active

Artsy & Cultural

At Home & Inexpensive

Date Box

Everything you need for a fun and creative date delivered monthly to your door for about $30/month.
I hope you have found these resources inspiring and helpful. Have fun and enjoy planning your night out!
Blessings,
Cherie Werner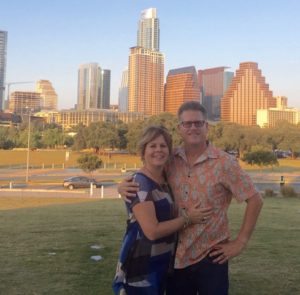 About the guest blogger:
Cherie Werner is a mother to three daughters ages 27, 25, & 14.  She is passionate about spiritual growth, her husband & family. She loves to learn, and believes that the key to true success in relationships is loving others authentically. Cherie is keen on encouraging women in their roles as wives and mothers. It is her desire to help women become aware of the legacy that they want to leave behind by living intentional lives.  Writing and speaking are ways for her to share what she has learned on her life journey.  She serves on the Advisory boards for Elisa Pulliam's More to Be and Sally Clarkson's, Wholehearted & Mom Heart Ministries.  Last year she received her certification as a life coach.   Visit Cherie at http://thewerners.org/