As the calendar turns to January 1st, freshness is in the air. It is a time of new beginnings, togetherness and personal changes. Many people ring in New Year's Eve with those they hold closest to their heart. New Year's Day follows greeting our loved ones after sleeping in from the festivities the night before.
The kitchen often is the heart of a home, the gathering place of good smells and happy memories. Prepare a delicious brunch feast that brings joy and a celebratory mood for your family and guests celebrating the first day of the calendar year. Loved ones are invited to your kitchen table to share in the awakening of a new year together.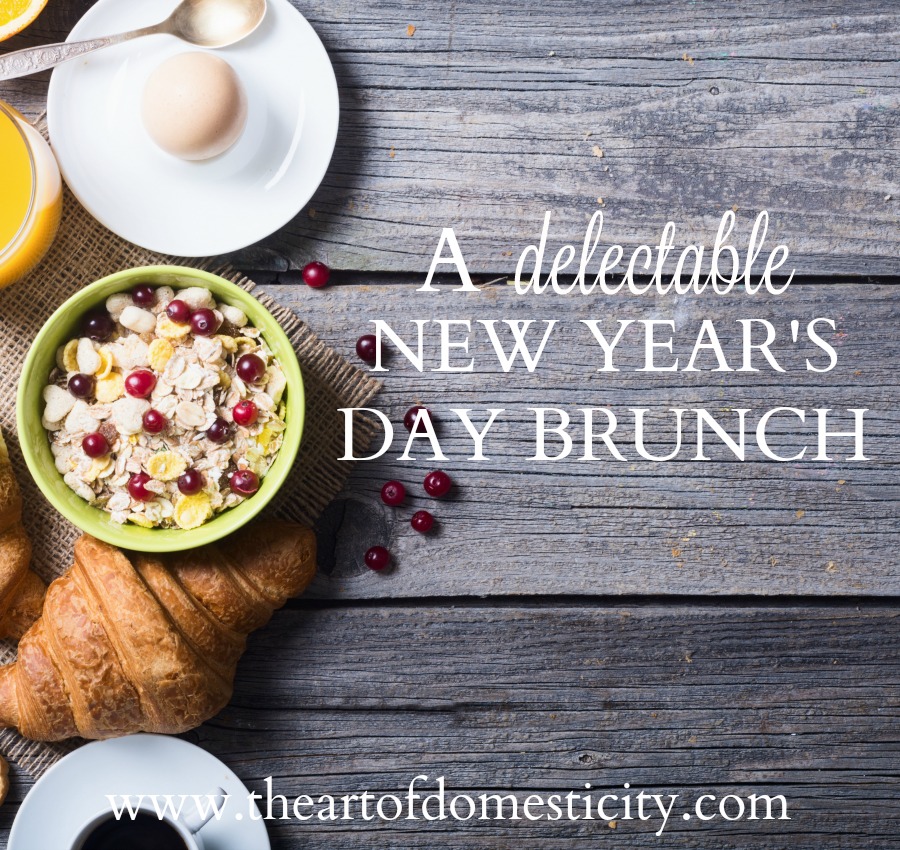 This menu is guaranteed to fill the house with fragrant scents, drawing everyone closer together to celebrate the beginning of the new year of 2018.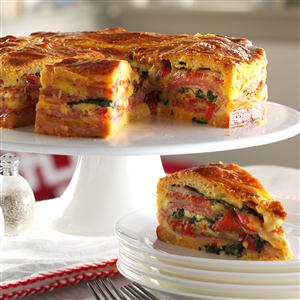 Italian Brunch Torte – This is a multi layer gem of flaky crust, filled with hearty spinach, mushrooms, sweet red peppers and savory ham, salami, eggs and cheese. This bakes into a delicious tall torte and is a beautiful presentation. Please see detailed recipe here: https://www.tasteofhome.com/recipes/italian-brunch-torte
Winter Jeweled Salad – This salad is the perfect complement to the torte, offering the best flavors of winter. This salad is multi-faceted for a delicious taste, featuring spring lettuce, beets, pecans, pomegranates, mandarin oranges, green onions and goat cheese with a citrus balsamic vinaigrette. Please see detailed recipe here: https://vanillaandbean.com/winter-jeweled-salad/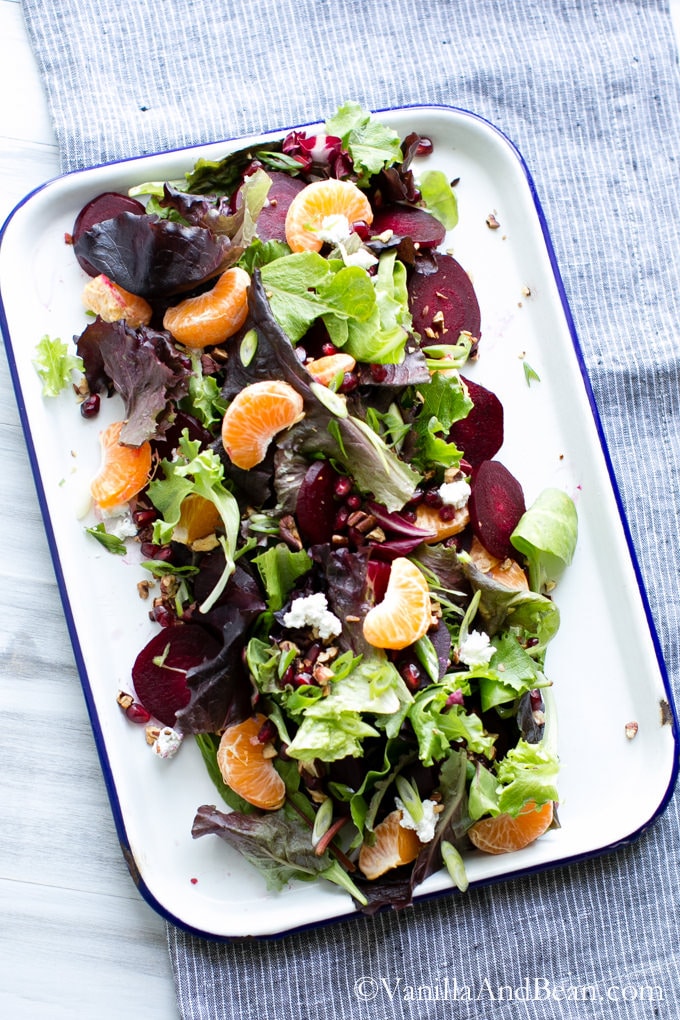 French Apple Tart – This tart is the perfect finish to any meal. It showcases a light and flaky crust with pastry cream and sweet apple slices. Note that caster sugar is the same thing as superfine sugar. Please see detailed recipe here: http://www.taste.com.au/recipes/french-apple-tart/c51e7ba4-4830-4dae-bc12-80e5fa259cca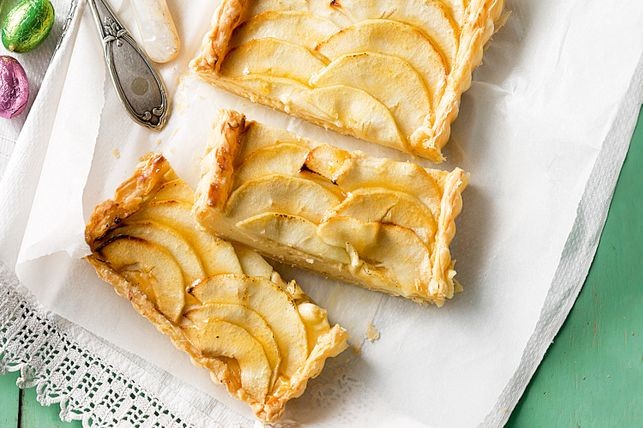 Orange Swizzle Drink – A light and refreshing drink of orange juice, topped off with ginger ale and a maraschino cherry for an extra touch of elegance. Please see detailed recipe here: https://www.somethingswanky.com/orange-swizzle-non-alcoholic-summer-drink/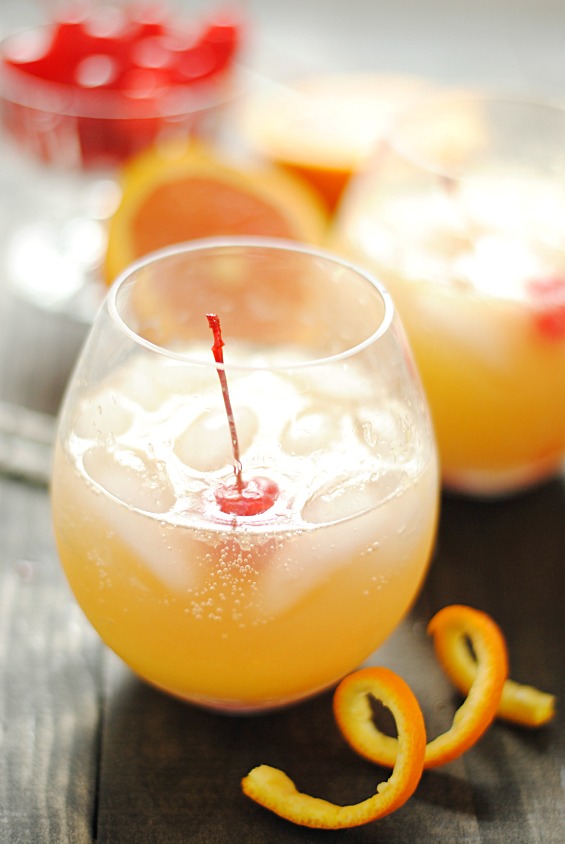 According to some traditions noted in Woman's Day, eating certain foods on New Year's Day can summon good luck, forward movement, prosperity and health. The salad recipe above contains 3 of the mentioned foods: pomegranate, oranges, and greens. This can make an interesting topic of discussion at the table.
Pomegranates represent good luck because their red color, which represents the human heart, denotes life and fertility; their medicinal properties represent health; and their abundant, round seeds represent prosperity—all things everyone hopes for in any fresh start.
Round fruit – Eating any round fruit (oranges) is a common New Year's tradition, because their round shape looks like a coin, and their taste adds sweetness to life.
Green leafy veggies are eaten on New Year's Day because of their color and appearance, which resembles paper cash. Belief has it, the more you eat, the more prosperous you'll be (and the healthier, too!).
Best wishes for a new year filled with light and love. May your family draw closer together and closer to God at the same time. As you count your blessings this year in 2017, may God's blessings be even more numerous in 2018. We can trust in the favor of the Lord this year, as He proclaims in Jeremiah 29:11, "For I know the plans I have for you," says the LORD. "They are plans for good and not for disaster, to give you a future and a hope. (NLT).
Blessings,
Shelly Byrd