As a designer, I always get excited when I stumble upon new things. Currently, I enjoy exploring the versatility of coffee tables.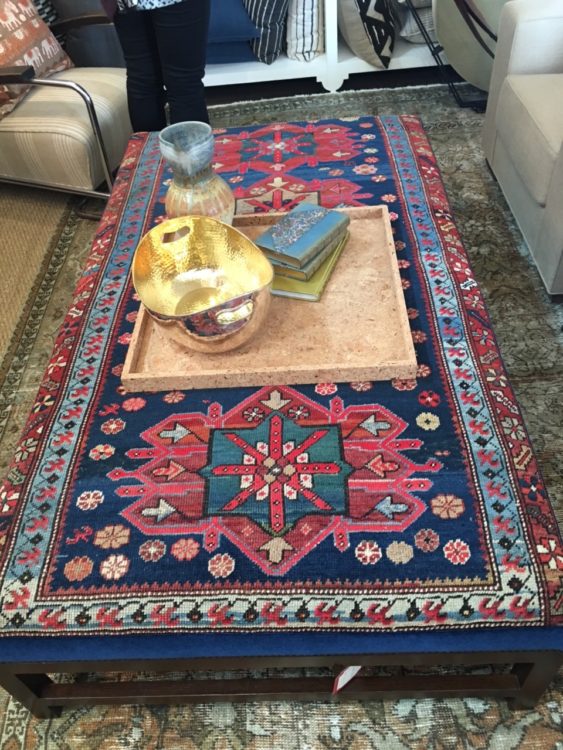 This gorgeous coffee table is unique in that it is almost like a large footstool. It is both functional and aesthetically appealing. I love the pattern and colors. If you are wanting to add more texture to your living space consider adding a fabric coffee table. To make the table more functional, you can always add a tray.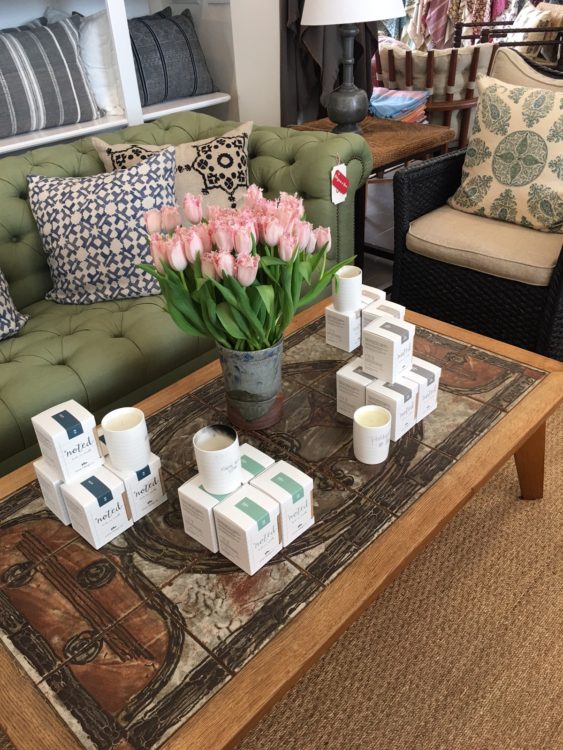 This coffee table is a statement piece in your room. It is a wood table with handpainted tiles inlaid.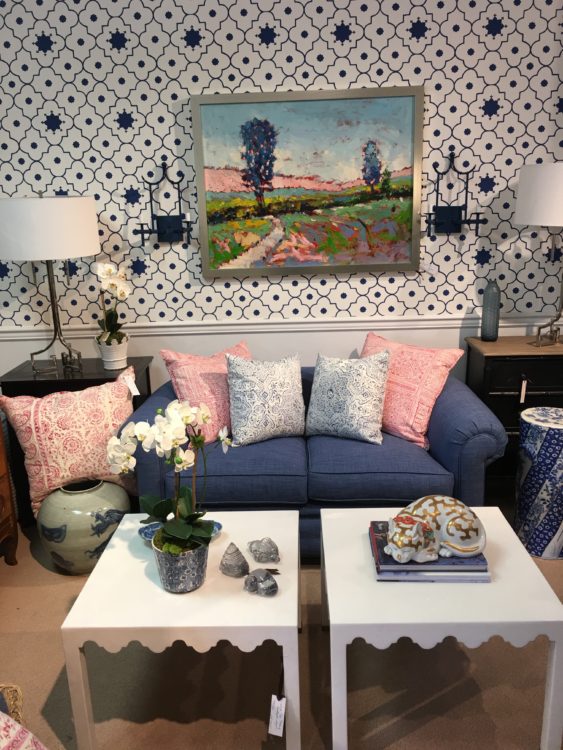 For a smaller space or sofa, you could use two matching tables. To create symmetry, consider using multiple matching pieces. This room has two lamps, two tables, matching pillows and twin sconces.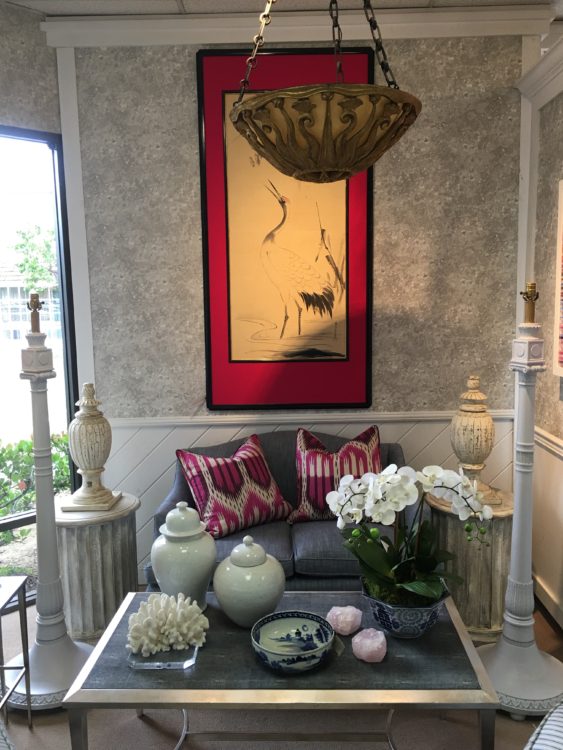 This table is more traditional and formal, but it also eclectic because it is covered in eel skin. The eel skin really makes this table stand out.
Don't forget to accessorize your coffee table! Books are one of the easiest things to add to your table.
Shop the post: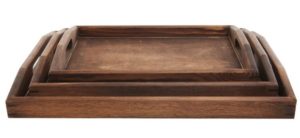 Dark Brown Double Handle Tray