Recently I have developed a strong inclination to all things red, white and black! I always enjoy a classic look and feel to a room and wanted to take a moment to highlight these beautiful colors!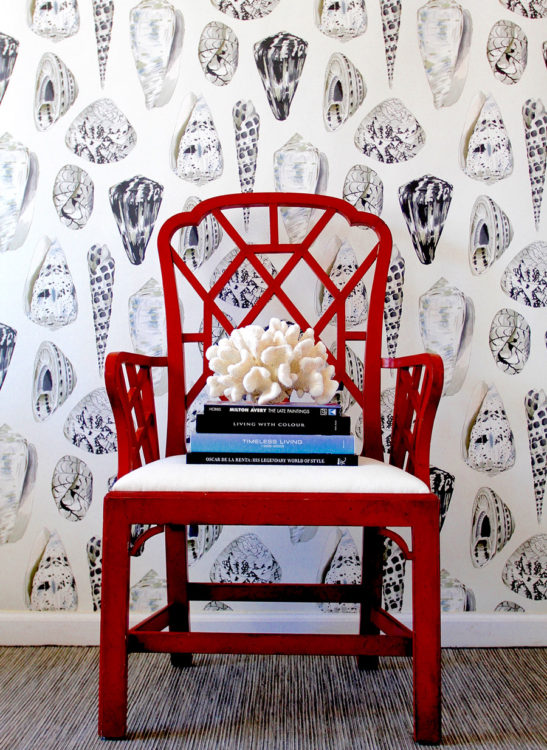 Courtesy of Scalamandré
I saw this image in my inbox and immediately fell in love with this magnificent color combination! These colors work well together and are extremely timeless. Don't you agree?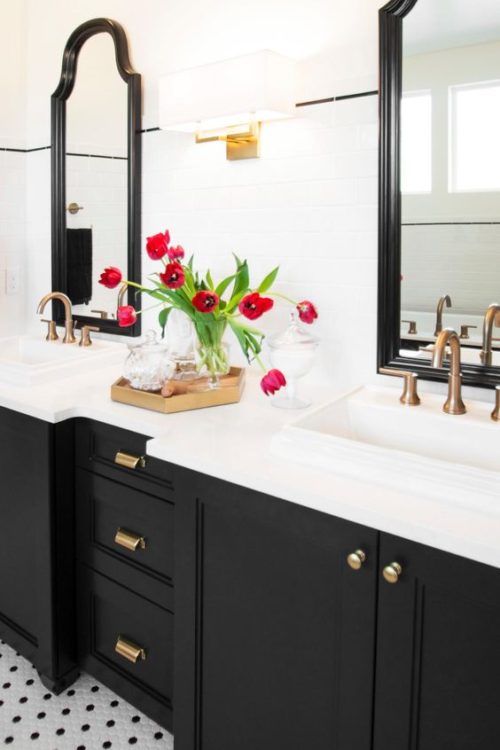 Courtesy of Home Design Etc
This bathroom is extremely chic. I love the tiles as well. If you aren't ready to add a permanent red fixture to your decor, consider adding in some accent pieces! Flowers are always a great option.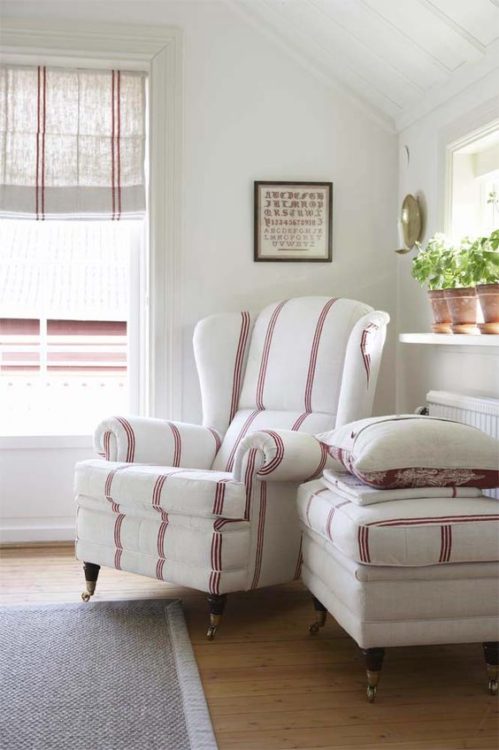 Courtesy of Miss Mustard Seed
This pinstripe chair is darling. I love the added detail of the wheels at the bottom. It would be even cuter with a darker patterned pillow. The planters by the window add a nice and fresh touch to this room. When decorating, don't underestimate the smaller details.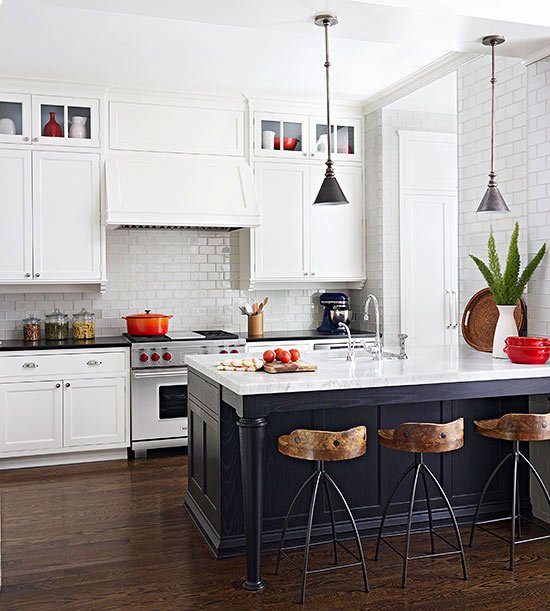 Courtesy of Better Home and Gardens
I love the natural feel that the brown barstools add to the overall composition of the kitchen. The subtle red details are a fun pop of color and, when desired, can easily be switched out. My friend owns a cherry colored tea kettle from Le Creuset, and it adds a wonderful pop of color to her kitchen.
Courtesy of Door Sixteen
This kitchen is more eclectic than the previous one and perhaps a little bit too cluttered. Nevertheless, I love the black wooden floors juxtaposed with this gorgeous rug! Not everyone would feel up to placing a rug in their kitchen, but I find this look to be intriguing.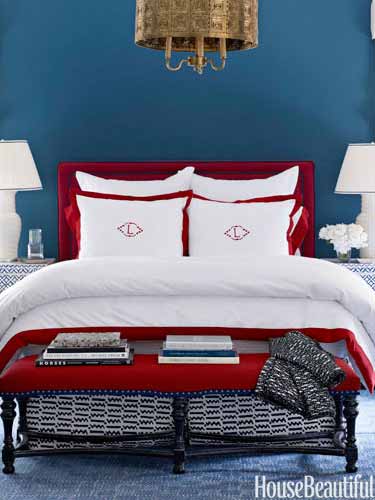 Courtesy of House Beautiful
The pops of blue help soften the bold contrast of red and white in this bedroom. I absolutely adore this footstool. The placement of black within this room is brilliant. Keeping the darker colors focused at the bottom of the room and the lighter colors concentrated at the top helps the room feel fresh and light even amidst the rich colors.
Shop the Post: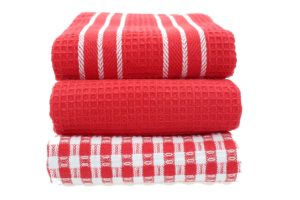 Adorable Tea Towels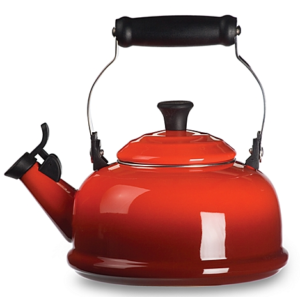 Cherry Tea Kettle from Le Creuset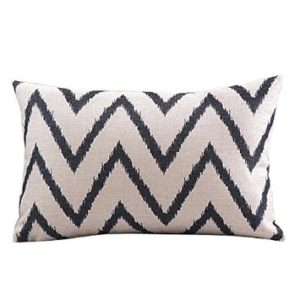 Cute Decorative Pillow
Similar Posts: