These tips will help you spruce up this essential part of your home.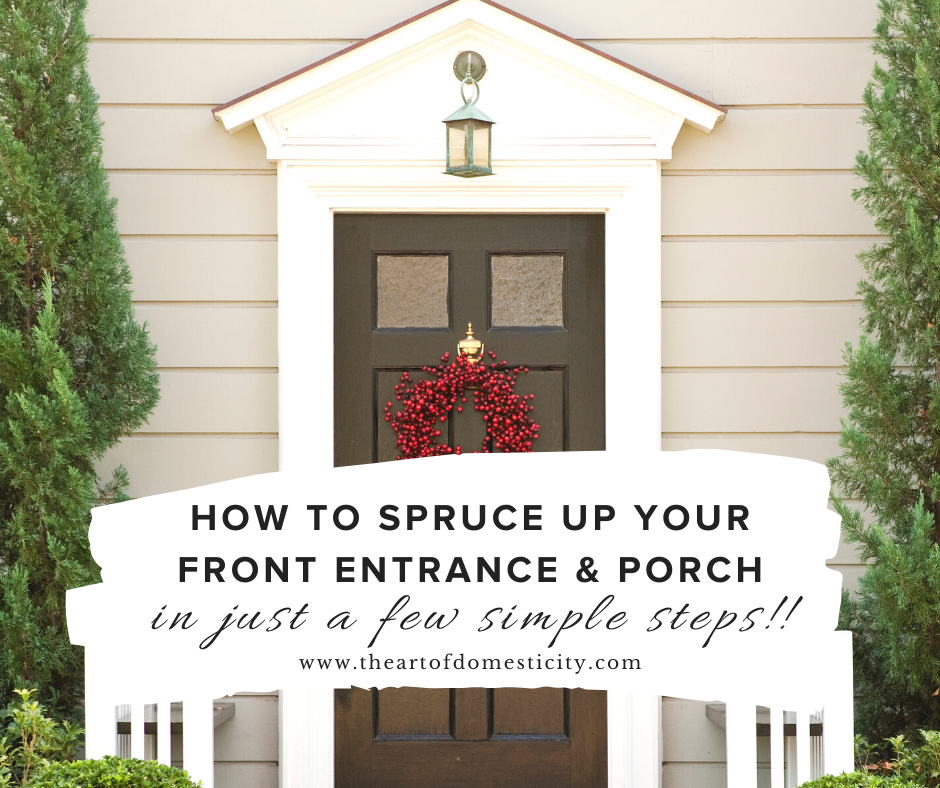 Today, families keep the tradition alive in some places because they love the light, extra outdoor space to the entrance of their home.
Front entrances to your home should be designed the way you would design your living room—consider incorporating a rich mix of materials within the space. Combine wood, metal, and wicker outdoor pieces for a collected look. Adding a nice outdoor rug can really elevate the look of a front entrance/porch…I recommend a durable indoor-outdoor rug that will look great from season to season. Pair the rug and furnishings with a few throw pillows (in durable fabrics outdoor fabrics).
Front entrances are the first glimpse into a home.
More than just an entryway, the area can become both an oasis and a pivotal design element. Whether adding a pop of color to the door or going all-out with accessories, there are countless ways to make this spot special. Don't forget about comfort, though. The porch should also help you unwind just as much as it pleases the eye.
That's not all that can be said about the face of your house. As the main entrance, the space serves as a greeting to all who stop by. Filling your front porch with pieces that point out how you've made your house a home—from the inside out—will speak volumes to any guest.
1. Gather Your Ideas Before Making Changes
Before diving into your project get started with the help of magazines or possible Pinterest. Other tips for design ideas you might take a look in stores for pieces that pique your interest for inspiration. This can point you in the right direction to spot the trends in your area and offer up fresh ideas to recreate.
Don't forget the minor details when revamping your entrance or front porch. Things like a small sign that says welcome or decorative pots!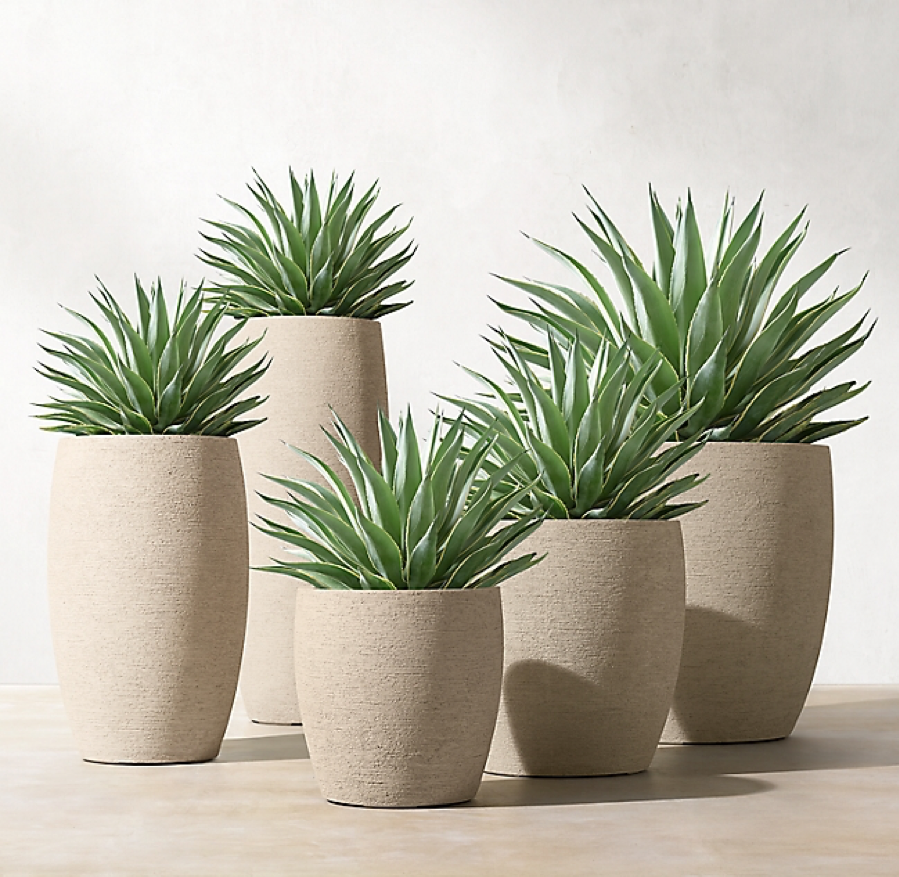 2. Make the Front Door the Centerpiece
The biggest item is the door! People tend to want to pick something plain white. That doesn't have to be your go-to, though. If it fits the style of your home, go big with a bright hue or strong black door to make your entrance stand-out. Other touches like a wreath, hanging bells, a doormat, or planters next to the door are ways to make the entrance a destination.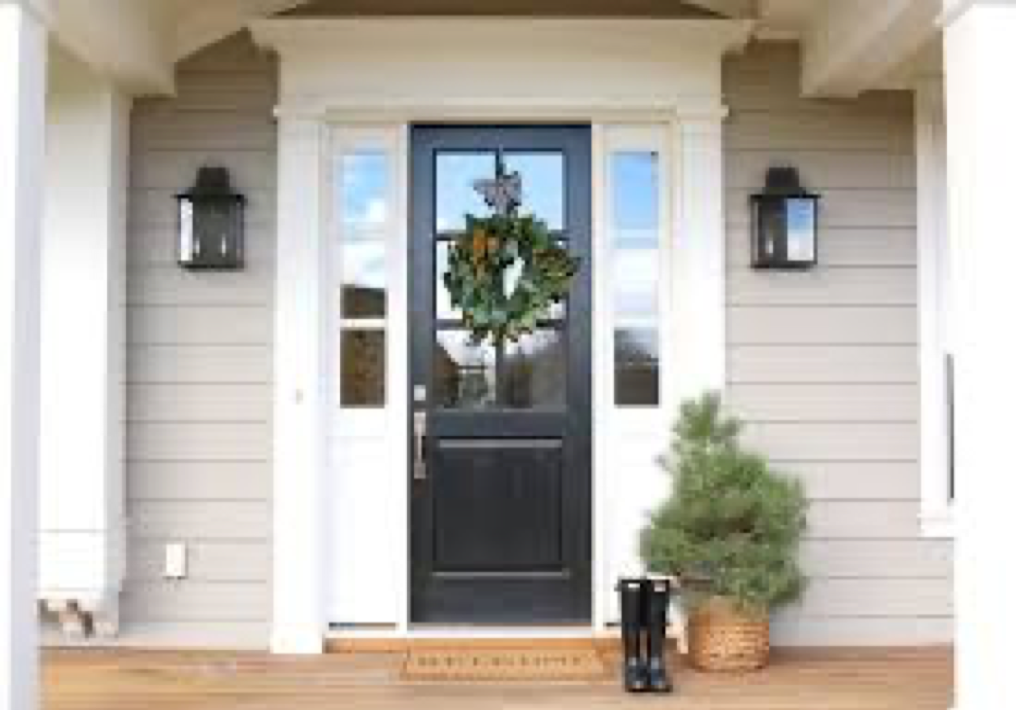 3. Include Lighting
Make the path to your home's anterior a clear one with the help of the right lighting. Purchasing some of those new solar lights found at your local department store can make a big difference. Looking for a more eye-catching light fixture you could use a pendant piece over the front door that can also serve as a sort of home jewelry.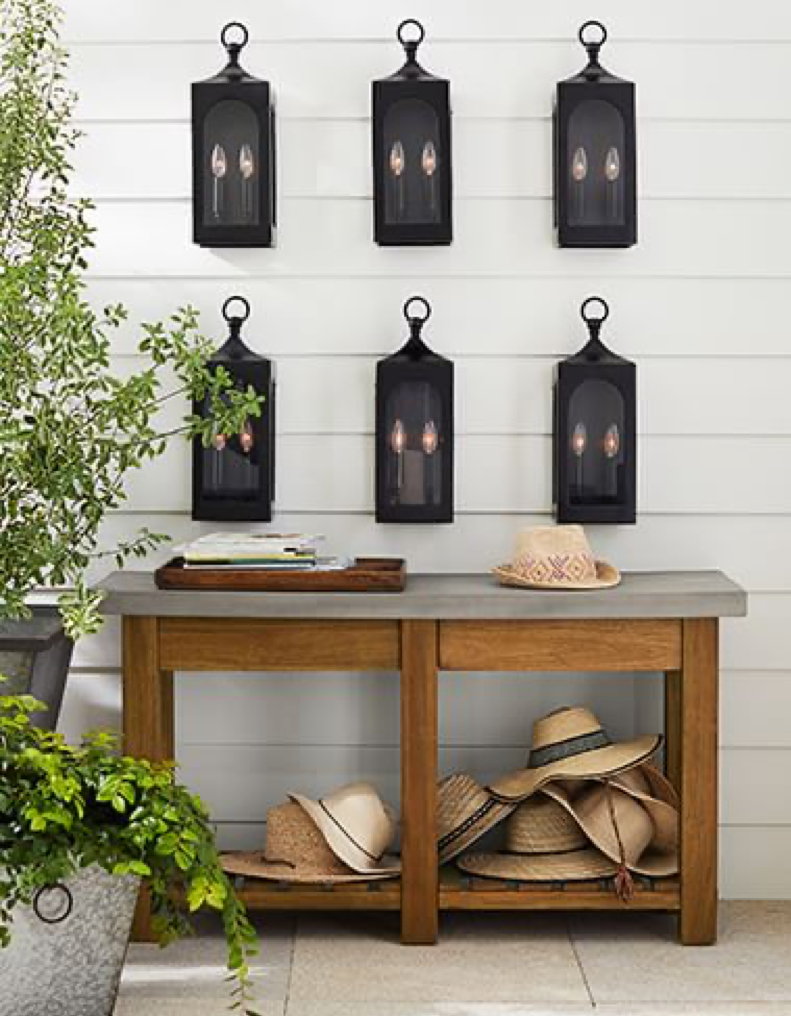 4. Don't Be Afraid of Color
My number one recommendation would be to use bold color—don't be afraid! You can use color boldly in subtle ways, as well. using potted plants and flowers, like succulents, as easy ways to infuse hues into your everyday outdoor décor.
5. Try Outdoor Furniture
It's not unheard of for the backyard to be a favorite spot to throw a party or to relax, but consider bringing comfort appeal to the front of your home. Take your relaxation and style to the next level with easy finds like bench seating or chairs. Just make sure to add furniture that fits your needs and the design of your space.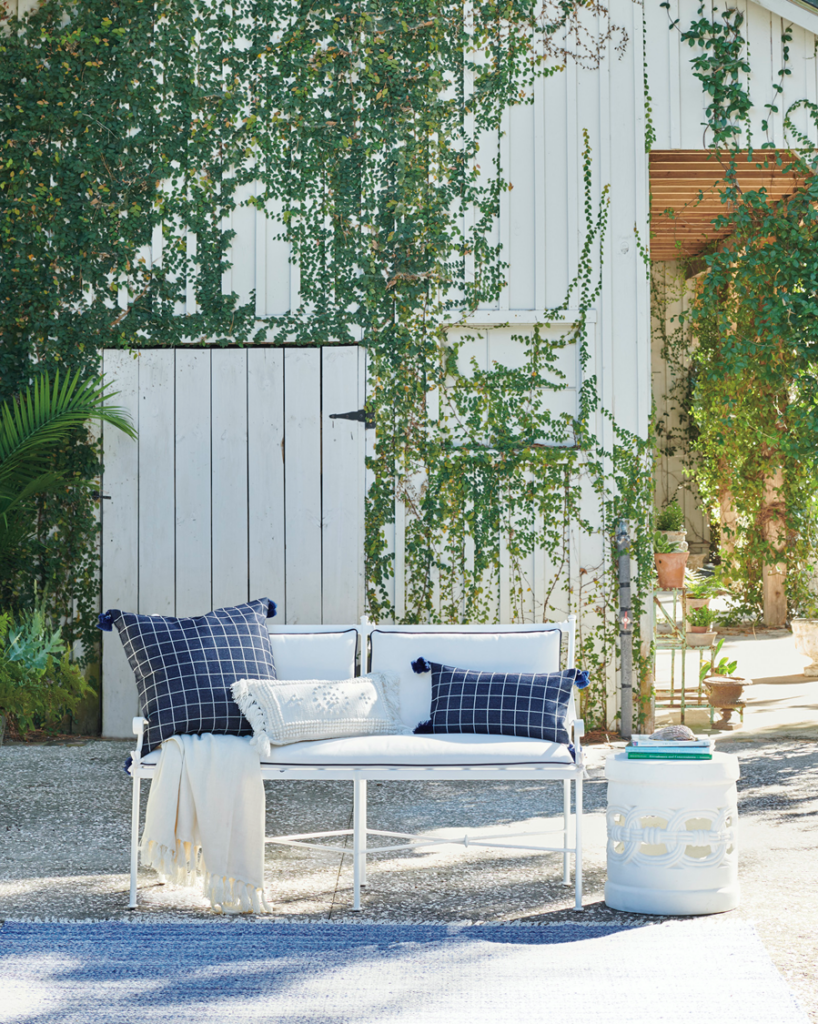 6. Keep the Area Tidy
To preserve the look and life… keep the porch clean and be sure to tend to the paint. Power washing can help remove excess dirt or debris while checking in on the condition of your paint and being choosy with future home-related purchases can help maintain it for years to come.
With today's climate of "staying at home" you can create an extra space to enjoy outdoors with your family.
Stay safe!
Sandra Maddox