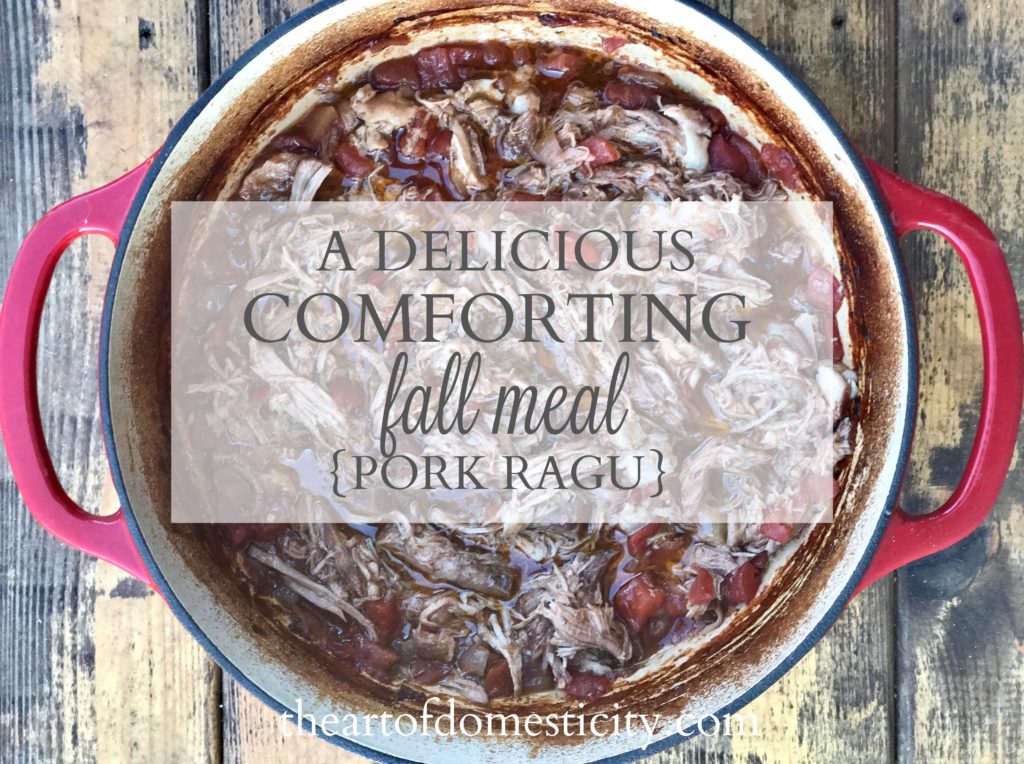 Fall is in the air! For our family, fall brings about new flavors, new routines, and larger appetites from being in school all day! This meal is bursting with flavor, it's made in one pot, and it's perfect for gathering people around the table. All you need to do is get everything into the oven and let the pork braise. It's almost impossible to get it wrong, and your house will smell AMAZING!
Pork Ragu
2 T (or more) olive oil
1 T butter
Salt & Pepper
2.5-3 lbs boneless pork roast
1 – 28 oz can crushed or diced tomatoes
1 onion, chopped
Minced Garlic
Fresh thyme, 2-3 sprigs
Fresh or dried oregano
1 1/2 cup of red wine (more for the braising process if needed)
1 lb pasta of your choice – cooked
Parmesan Cheese
Preheat oven to 325 degrees.
Dry the pork roast with a paper towel and season liberally on all sides with salt & pepper. In a stockpot or dutch oven, add the oil and butter over medium-high heat. When butter is melted, add the pork roast and brown on all sides.
With the pork still in the pot, add chopped onion and garlic. Let cook for 1 minute. To the pot, add tomatoes with juice, wine, thyme, and oregano. Cover and put into the preheated oven. Braise for 3 ½ to 4 hours, turning once every hour. Add more wine (or water) if needed. Keep in mind the liquid should always be about 1/3 of the way up the pork. Remove the pot from the oven and shred pork apart with a fork. By this point, the pork should just fall apart. Remove fresh herb sprigs. Stir the pork to combine all the juices.
Serve ragu over cooked pasta and a generous portion of parmesan. The ragu is also amazing by itself if you want to avoid the pasta!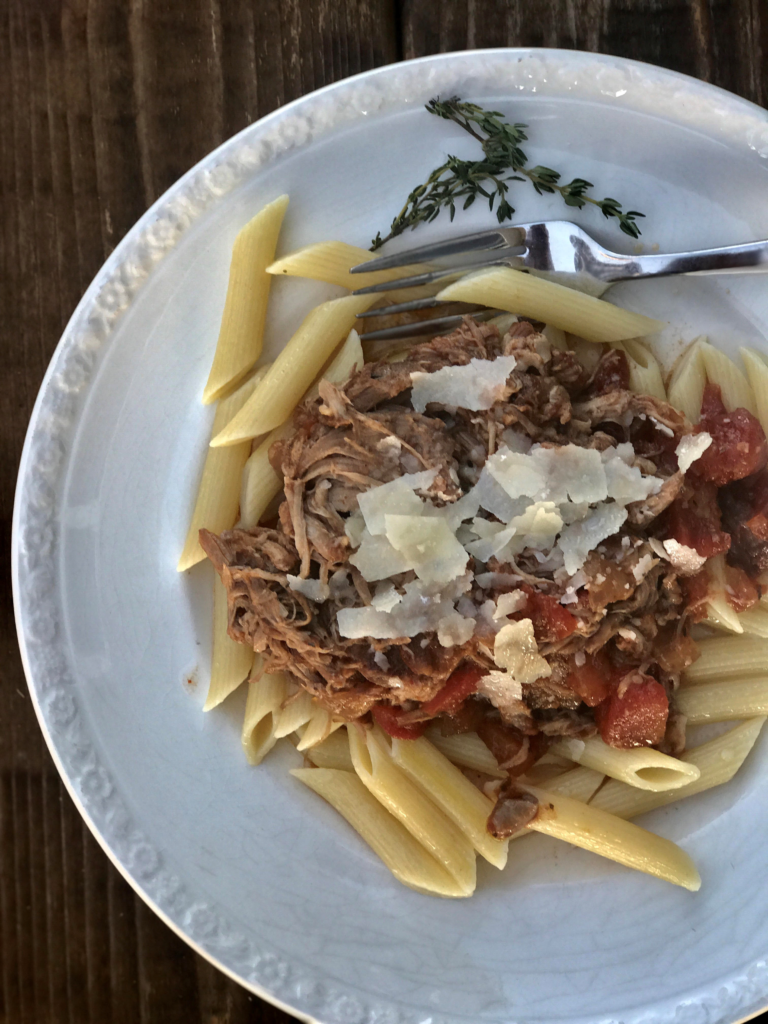 Adapted from: Dinner: A Love Story by Jenny Rosenstrach (Pork Shoulder Ragu with Pappardelle)
Enjoy!
Abby Miller, Everyday Table