Cooling Summer Parfait
Temperatures are soaring this July. This cooling summer parfait is delicious and beautiful. This recipe is quick and easy to assemble, and loaded with delicious fruit, yogurt, and crunchy granola. This parfait can be served as a light breakfast or afternoon snack.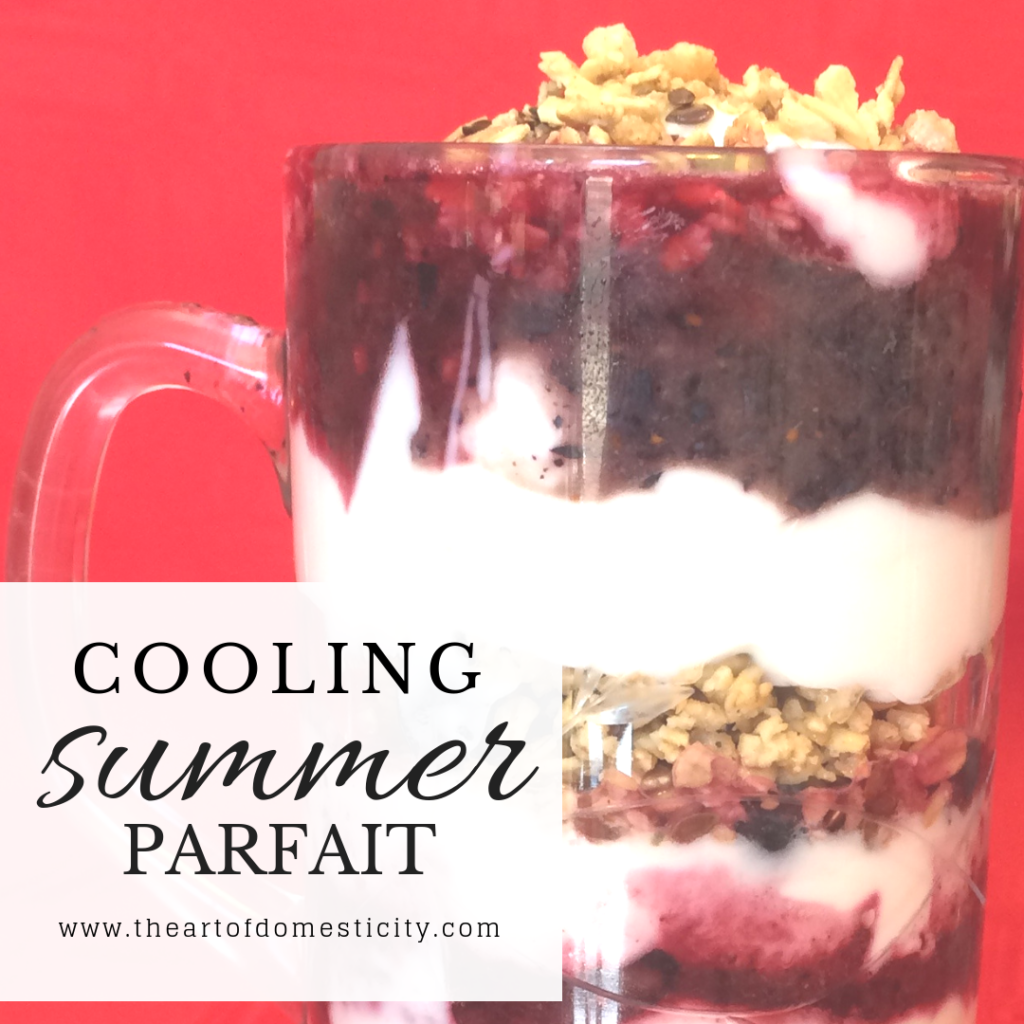 Each Serving
2/3 cup granola – I used Sprouts bulk granola with flax seeds
8 oz vanilla yogurt
2/3 cup frozen berry blend
1/3 cup pomegranate juice
Directions
1. In a tall glass or mug, place 1/3 of granola on bottom layer.
2. Dollop with 3 large tablespoons of yogurt
3. Blend together frozen berry blend with pomegranate juice in magic bullet until pureed. Add ½ of mixture on top of yogurt.
4. Add another layer of granola, yogurt, and pureed fruit.
5. Add the last layer of yogurt and top with granola.
6. Enjoy
Summer Blessings,
Shelly Byrd