It's that time of year when we rush out to purchase our turkey, potatoes and stuffing in preparation of a delicious Thanksgiving dinner. Perhaps you look forward to also watching the Macy's Thanksgiving Day parade. Or maybe you like to curl up on the sofa after the meal and watch football? Maybe you plan on going to sleep early to be able to get up in time for those alluring Black Friday specials.
Sometimes, though, in all the wonderful, amazing rituals of this American holiday, we miss the real reason it exists. Thankful? Are we really thankful?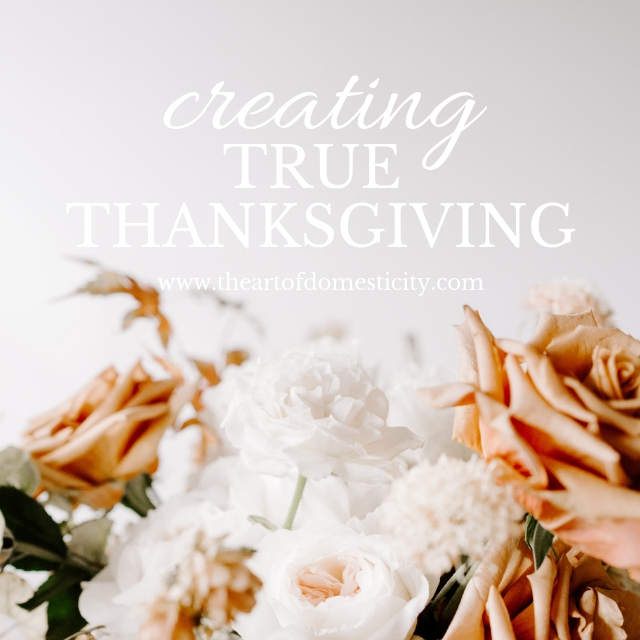 Even though I consider myself more of a half-empty type of gal, I'd say I was generally thankful. On a closer examination, though, I'm not that sure. It is easy to be thankful as long as it's convenient. I am thankful for the gifts I've received. I always remember to thank the giver.
For the comfortable, pleasant and awesome things God has showered on me, I left up the occasional prayer of thanksgiving. That's an easy thing to do.
Delving a little deeper, though, takes courage. What about the painful experiences? Have I ever thanked God for my struggles? When I am in the midst of all of them, I complain. All I want to do is hightail it out of the bad situation. Even when looking back at how God orchestrated great personal growth during my battles, I rarely say: "Thank you, Lord, for making my life an awful mess."
To me it sounds a bit silly: Thank you, God, for the untidiness of my house. The dog hair, the unwashed dishes, the lack of organization. Thank you for the struggle to pay the bills. Thank you for my unemployment and all the difficult and inelegant interviews in order to find work – that is, if I even get the interview.
It is human nature to be thankful for the gifts, abundance and good fortune. It is also human nature that discomfort is the only way we grow. Yet, how many of us are thankful when we are sitting in the valley of the shadow of death? We are not changed when all is going our way. We are not transformed when our burdens are light. We don't lean into God during our high-flying moments as much as when we taste bitterness.
So what is the antidote to this? Thankful prayer! We should be grateful for whatever circumstance God allows in our life. After all, maybe God crafted this moment for a reason, whether it be discipline or blessing. Maybe just simply that your story might be a blessing to someone else.
We are moved to depend on God when we are faced with such difficulty we have nowhere else to turn. Those are the days when God strengthens us, holds us up, refocuses our attention on him. He is a good father and he has control of our lives. Thank you, God, for all you do.
I am grateful to him for thinking so highly of me to use my difficulties to craft me into a kinder, more beautiful person. Past unhappiness now bring a personal sense of wonder because my wounds make it easier to show grace, sympathy and compassion to other just a bit easier.
This Thanksgiving, I do want to thank God for all He has done to make my life easy – a warm bed, the glow of a warm fire in our fireplace, a satisfying meal and a fulfilling marriage. I also want to thank him for the struggles. That involves a choice – one I am making today – to taste the goodness of God even in the darkest moments of my life.
Won't you join me?
Blessings,
Myra