Feeling like you missed summer? Around Labor Day, most of us suffer a slight twinge of disappointment knowing the days are getting shorter, the weather will be turning cooler and most flowers stop blooming. We start mourning all the fun stuff we didn't get a chance to do this summer.
When the skies start turning gray and with the temperatures expecting to dip, I begin to feel a general lack of discontentment. Summer is my favorite season and while I want to experience as much fun as possible, I never feel enough enjoyment has been packed into it. I ask myself, "Why didn't I make more time for summer fun? What kept me from getting outside and truly enjoying the blessing of summer, when the earth is in full bloom and the days, bright and glowing, even smell more exciting than winter?"
You feel it, also, don't you? When I regret missing summer, I have a tried and true process for bringing summer's vivacity to the beginning of fall. Trying some new things – and some older things – have helped me become proactive in storing the warmth of summer in my heart for just a little while longer.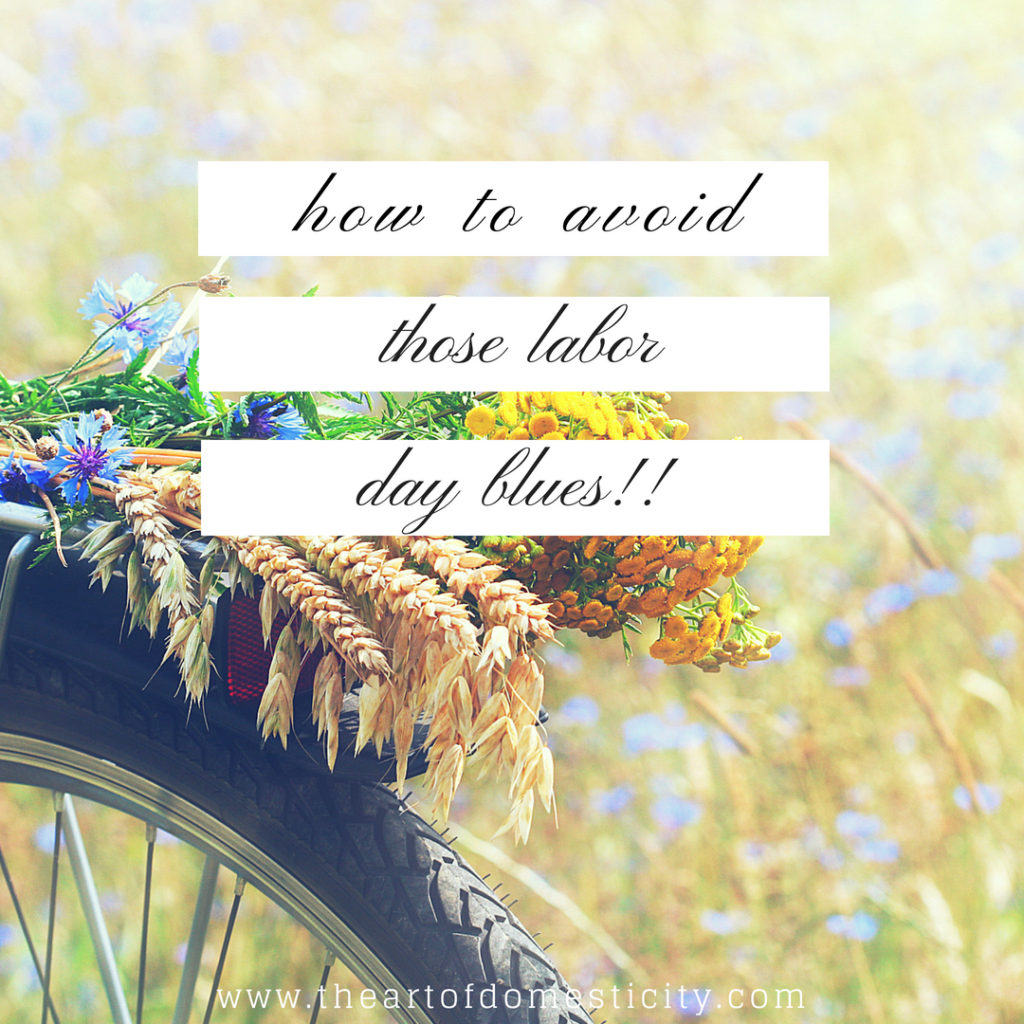 Here are a few fun ideas to put a smile back on your face during the waning days of summer:
Act goofy: Select a song you enjoyed from summers past, turn the stereo up and dance!
Plan a short overnight or weekend trip to a favorite summer hideaway: a camp, a cabin, a resort, or maybe just pitch a tent and enjoy a night in your backyard.
Become a tourist in your own town: Pick a place you've always want visit (a museum, a park, the zoo, a historic monument) and go. Or return to one of your favorites as a special treat.
Dust off your journal, go outside on a sunny day and write about pleasant summer memories that brought you joy these past few months. Through writing, you'll feel invigorated and realize you really didn't miss as much as you thought.
Gather some friends and take a hike around a local park or hiking trails.
Get out your favorite stationary or some paper and craft supplies, head outside and write a good old fashioned letter to someone important to you.
Pick up the summer treat you loved as a child – popsicles, orange-sicles, snow cones, fudgsicles, ice cream sandwiches. Enjoy them as dessert with your family and make some pleasant summer memories with your children.
Do something kind for someone else – especially if you know someone whose heart is broken over a recent loss.
Ask a friend or friends to meet you at a restaurant where you can dine al fresco.
Try a new BBQ recipe. If you like it, share it with your friends for a backyard picnic.
After dark, find a cozy spot in your backyard and do some stargazing. There are several apps you can download to help you identify the constellations and planets.
Pamper your friends by sharing a favorite summer delicacy: a sundae, a smoothie, even watermelon cubes. Make sure you enjoy your indulgence outside.
This is not an exhaustive list by any means. If you go to God in prayer, He has ideas perfectly suited to you and your personality. Spend some time with Him this week; I'm sure He'll whisper several suggestions into your ear. Remember Psalm 34:17 tell us: "The Lord hears his people when they call to him for help. He rescues them from all their troubles."
 Did you hear that – all their troubles? Yes, that even includes your summer-ending letdown!
Blessings,
Myra Biernat Wells