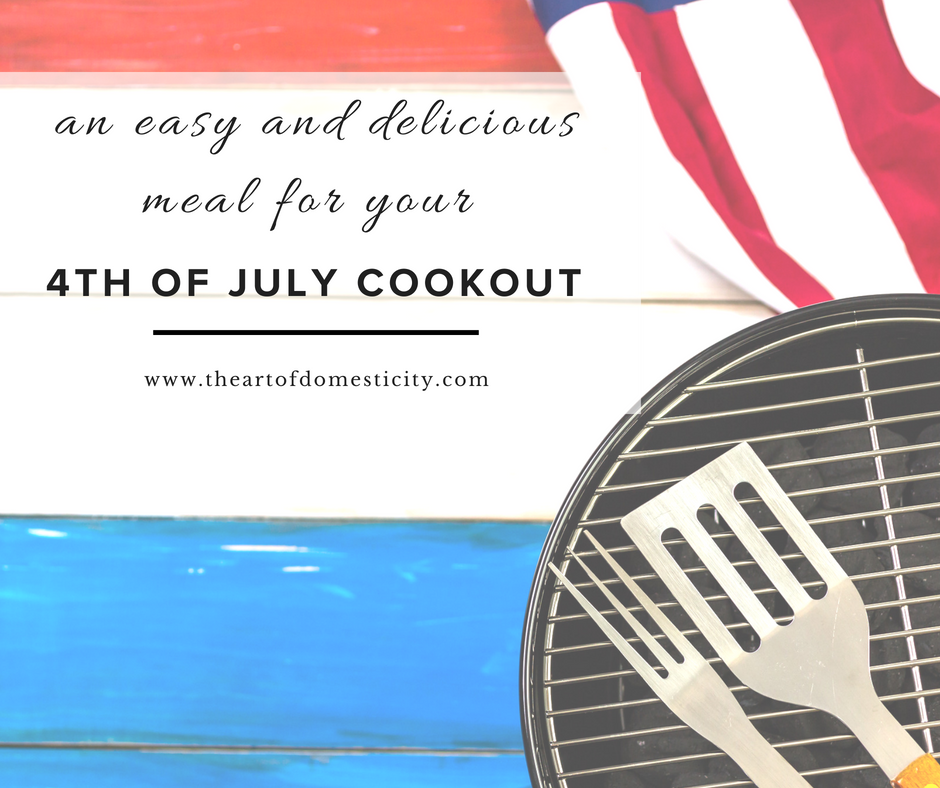 The 4th of July is a perfect time to get outdoors and fire up your grill to enjoy some fresh seasonal produce! It's the time of year when my family loves to make as many meals on the grill as possible. Summer cookouts are a great way to connect with family and friends with minimal preparation and clean-up for the chef!
Here is a great recipe for your 4th of July cookout: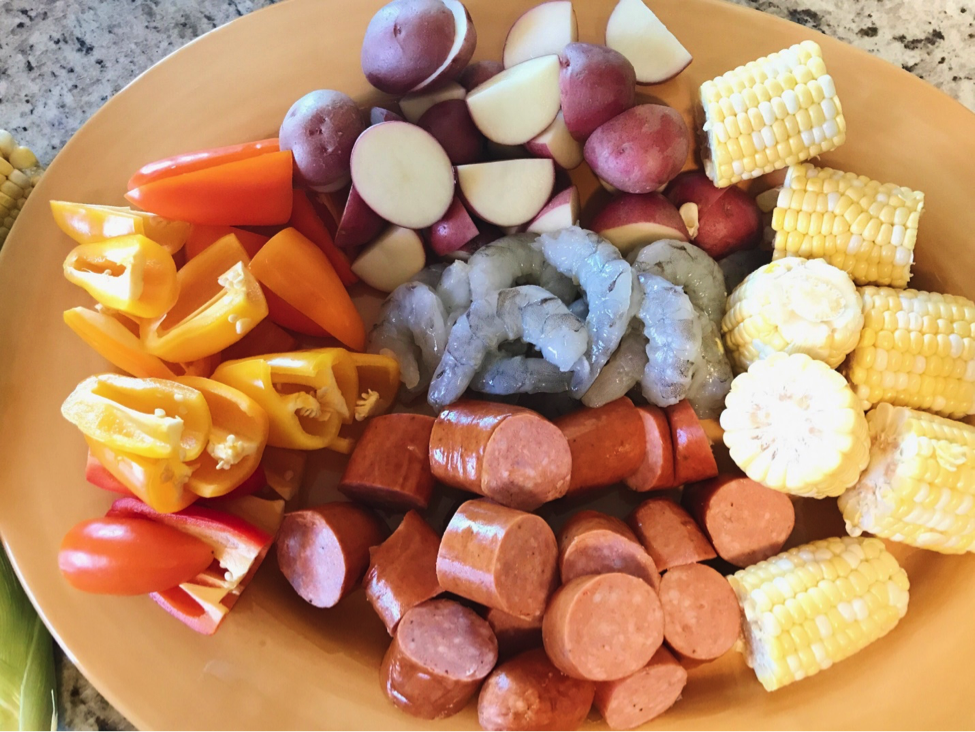 Foil Grill Packets (serves 6):
4-6 ears corn on the cob
Andouille Sausage
Large Raw Shrimp (frozen or fresh)
Red Potatoes – 1 lb
Mini Bell Peppers
Cajun Seasoning
Salt
Pepper
6 Tablespoons cold butter
Olive Oil
Foil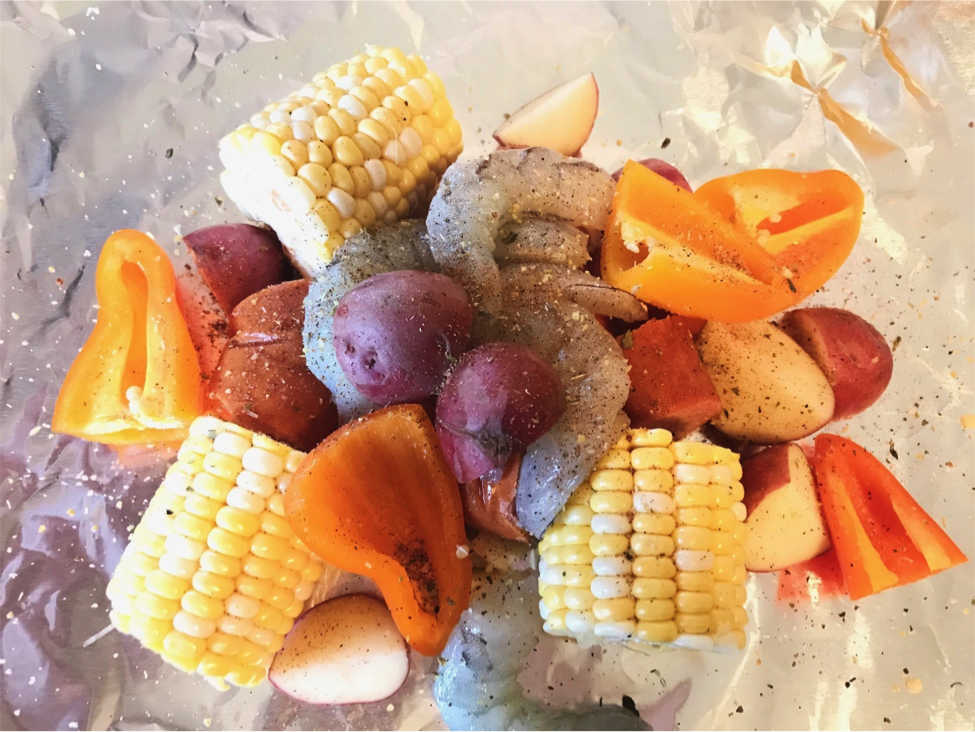 Tear foil into approximately 12 in (length) pieces. You'll need enough to fold up and around all of your grill packet ingredients, so it's better to error on tearing them on the larger side. If using frozen shrimp, place in a colander and run cold water over them until thawed. Peel and set aside. Cut andouille sausage into 1-inch pieces. Keep in mind that andouille sausage is on the spicier side, so a mild smoked sausage could surely be substituted here! Clean the corn and cut cobs into 2-inch chunks and set aside. Half the red potatoes and mini bell peppers. Starting with one piece of foil, drizzle 1 Tablespoon of olive oil in the center. This will keep your ingredients from burning on the bottom of your packet. Add to the center of the foil 2-3 chunks of corn, a handful of sausage, shrimp, potatoes, and peppers. For younger children, this is where they can help! Have them load up their meat and veggies tailored to what they like best! Season liberally with Cajun seasoning, salt, and pepper. Place 1 Tablespoon of cold butter on top of ingredients.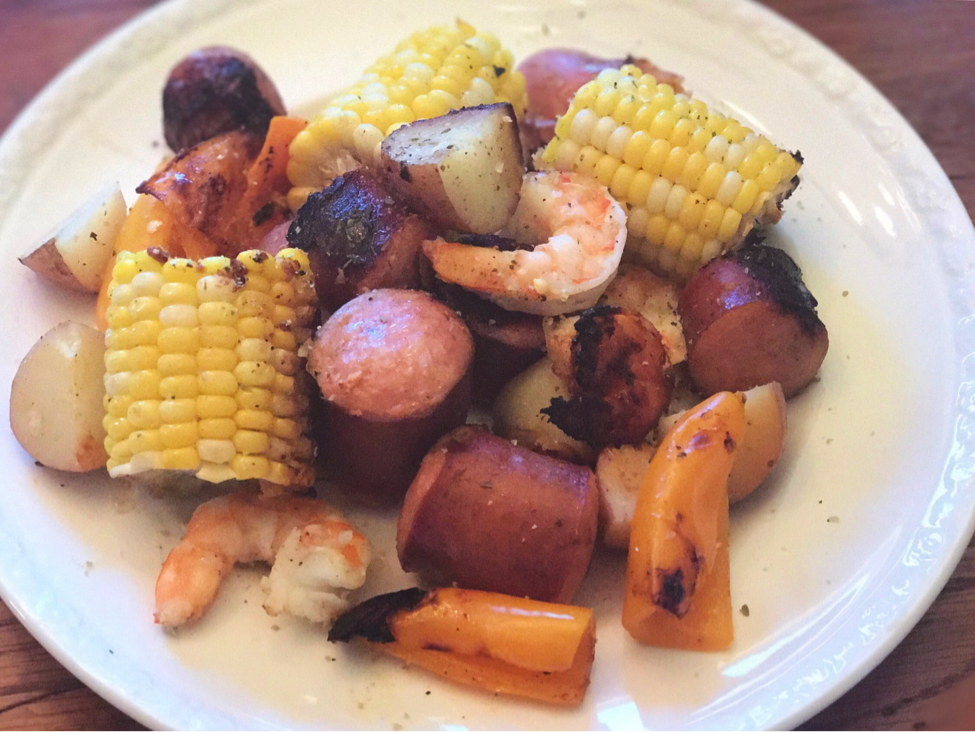 Preheat grill to medium heat.
Fold the long ends of the foil up over your ingredients and fold securely together. Roll the ends up enough to keep the steam inside the packet while grilling.
Repeat for the remainder of your packets. Place on preheated grill and cook for 15 – 20 minutes. I find it helpful to shake the ingredients around halfway through grilling to avoid burning anything on the bottom. Grill packets are done when the shrimp is pink and the potatoes are tender.
Side notes: If your family does not love shrimp, you could do a separate packet just for the shrimp. Place on the grill for the last 5 minutes of cooking time for your other packets.
Remove from the grill and enjoy!
Have fun with this! The ingredients can easily be altered to what your family loves! Explore your local farmers market as a family to come up with your own grill packet additions.
For a side dish, this cool creamy cucumber salad below is a perfect addition! This salad is best made a few hours ahead of time (bonus – one less thing you need to prepare at dinner time) and covered in the refrigerator to marinate together.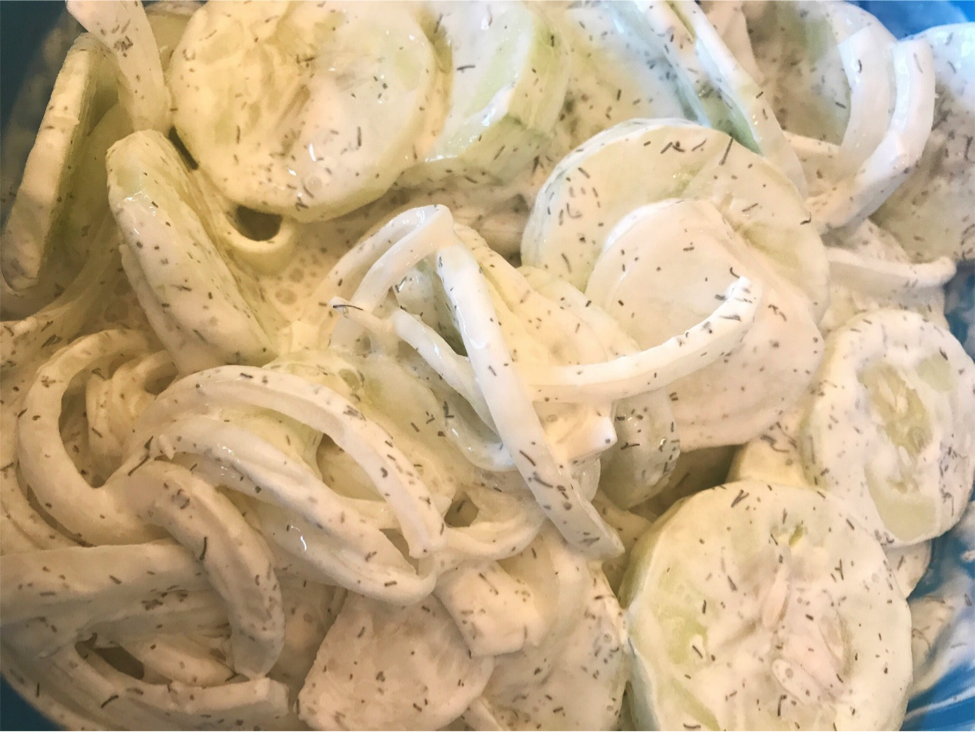 See recipe link here!
Finish up your 4th of July celebration with a campfire and s'mores or an ice cream sundae bar!
Happy Summer!
Blessings,
Abby Miller