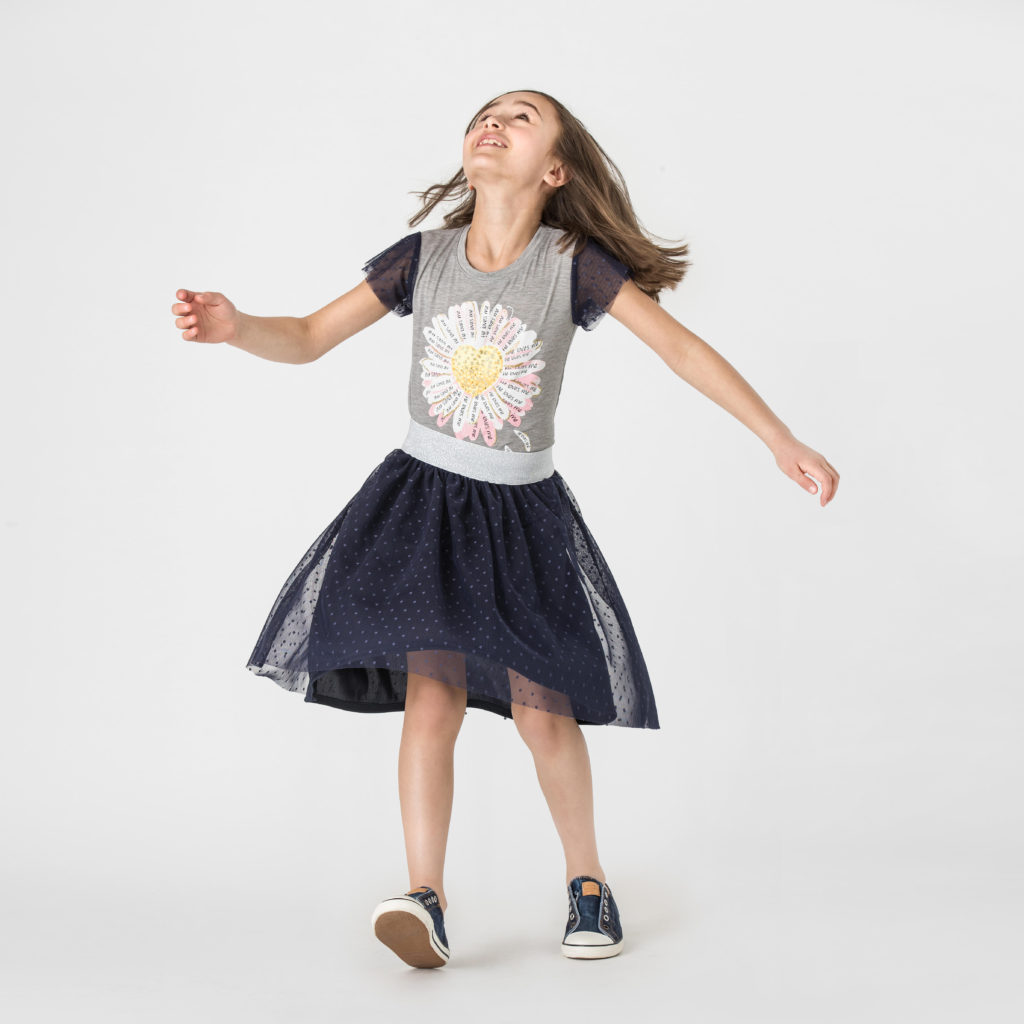 Angels Unawear started out with a mission to combine cute trend-right fashions with a message that was inspired by Christian love, faith and hope.
We believe that what each of us wears says something about us.  It might say we love an ice princess or puppies in baskets, but our clothes are our second skin and they speak to the world around us.  Angels Unawear wants to create an opportunity for young girls to wear what they believe and share that message with everyone they meet.
Creating fashion that is modest and made from high-quality fabrics is a critical part of our design mix.  We use easy-care fabrics that hold up to the "mom test" as well as feel super comfy for our young girl.
We're also very proud to say that all our product is made in America.  We know how important it is to support our families here at home.  Making everything domestically also gives us flexibility to adjust our silhouettes, fabric, and artwork to capture a new look or react to our customer's changing needs.  We want our line to always be evolving to make sure we're speaking to our customer and creating what's right for her.
Another key component of Angels Unawear's mission was giving back.  We are so blessed to be partners with Feed the Children.  They work in the USA and around the world to end child hunger.  A portion of every purchase goes to support this work so that no child goes to bed hungry.  We love the idea of kids helping kids so by working together with our customers we are all making the world a better place for all children.
We chose our name, Angels Unawear (a little liberty on the spelling!), because we know that there are angels among us, so we want to be ready to show Christ's love to everyone.  Our children remind us of angels.  Their hearts are filled with God's love.  They don't see differences in one another or ways that the world might try to divide them but rather they see a friend.  These children are our future and it's inspiring to see them wearing what they believe and sharing their faith with others.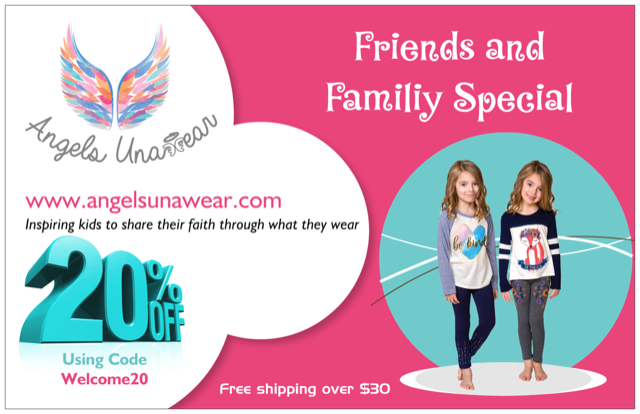 Come, check out Angels Unawear and don't forget to use the coupon code Welcome20 for 20% off!!
Many blessings to you!