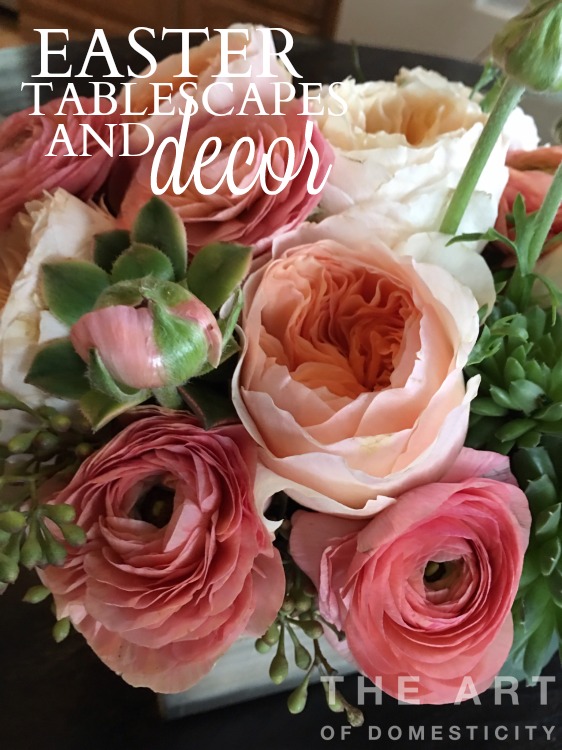 I am excited about Easter for many reasons. It is a beautiful day celebrating the greatest gift ever given to humanity—forgiveness for our sins and eternal life. With thankfulness in our hearts, it is a joy to come together this week with family and friends to remember the heart behind Easter.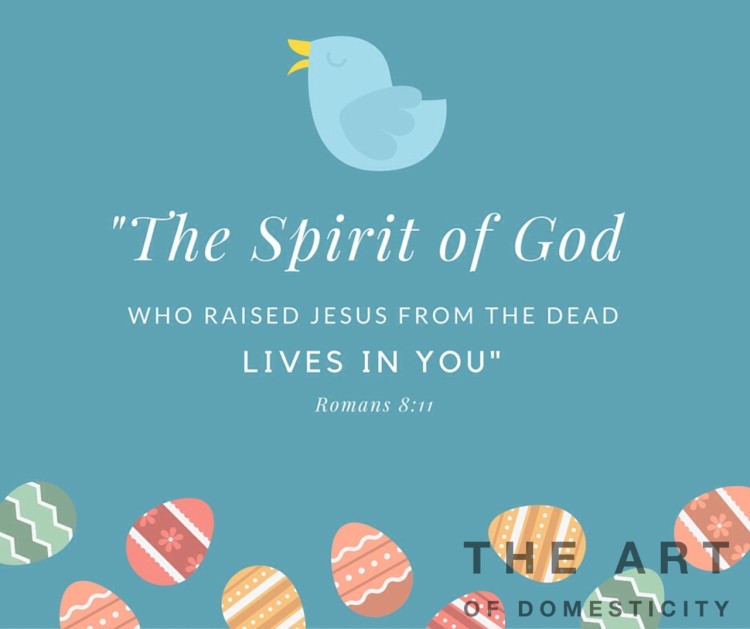 Here are some helpful tips to help you get ready to welcome in your family and friends this Easter: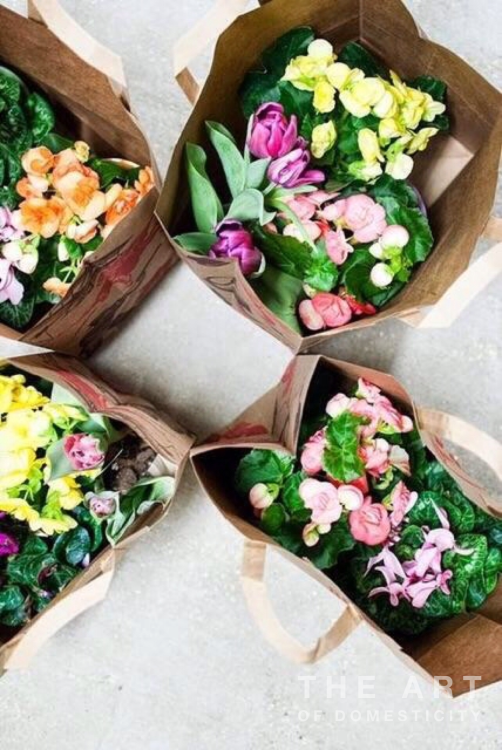 Glean inspiration for your tablescape by choosing your flowers first!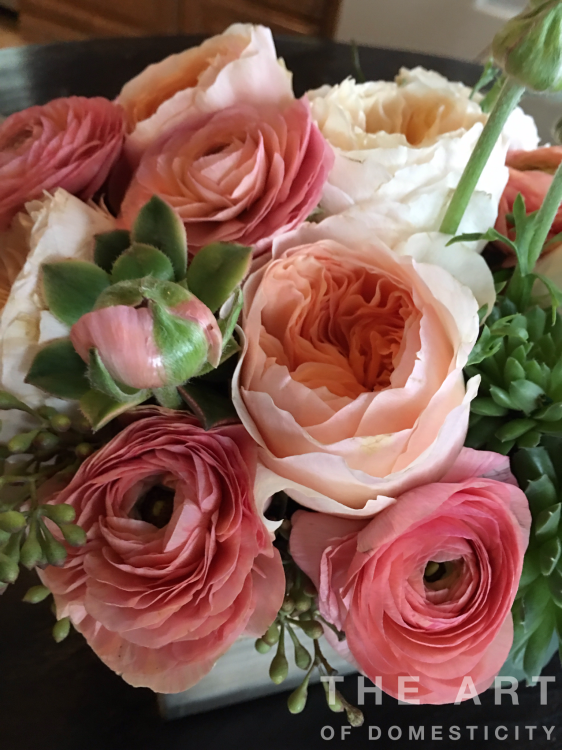 I love the softness of this particular floral arrangement. When choosing flowers for your table or decor, be sure to balance out the colors by incorporating some softer hues.
Consider adding interesting fillers to your centerpieces, such as cabbage leaves!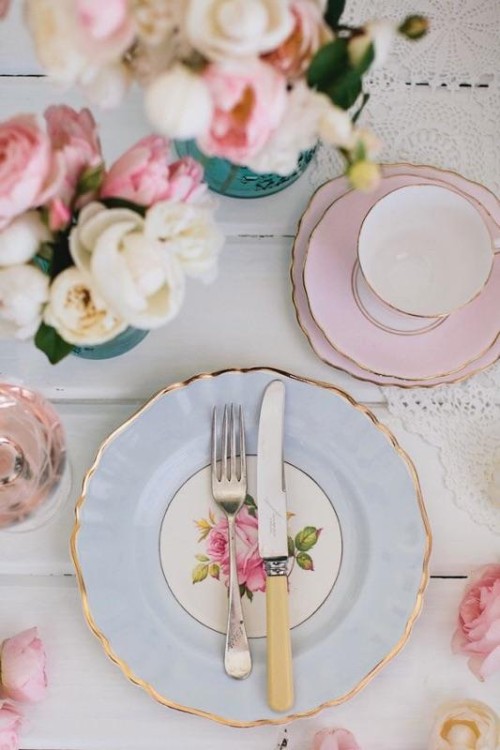 Courtesy of Martha Stewart
2. Don't be afraid to mix patterns and colors for your Easter brunch.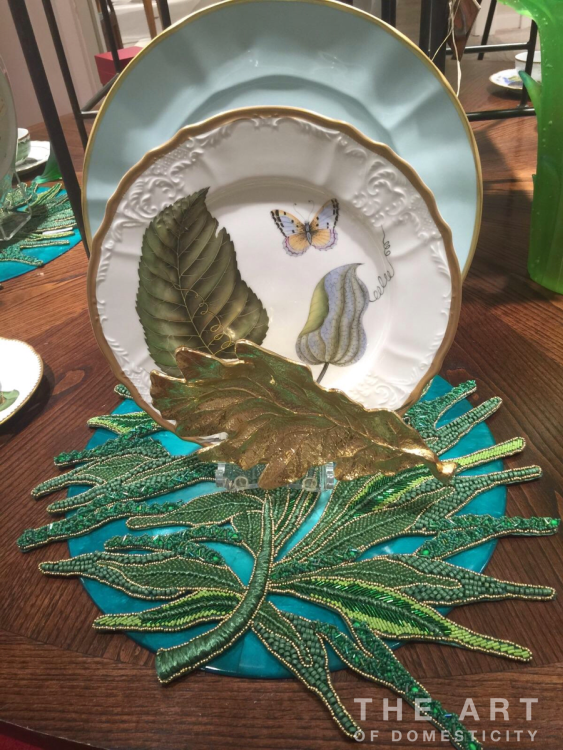 Think outside the box! Instead of choosing a pale color palette, add some unexpected colors to your tablescape.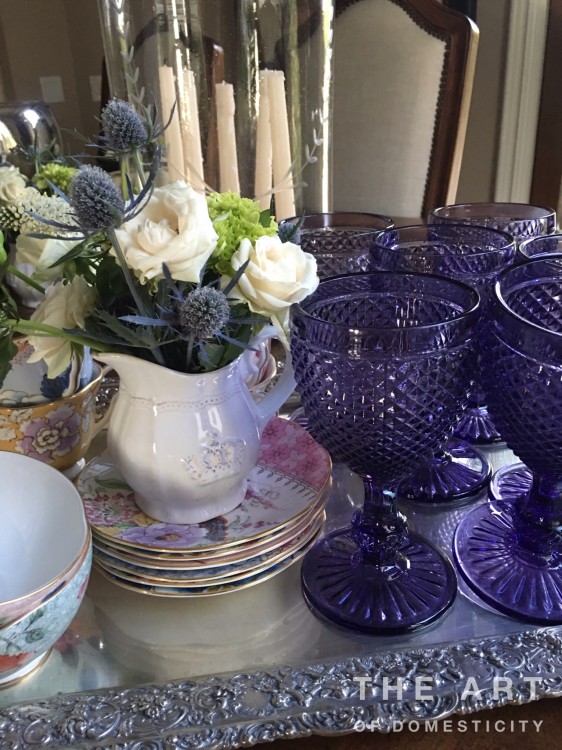 I love the combination of both plain white china mixed with the larger patterned plate and light blue bowls. These napkins add just the right amount of texture to this tablescape. Personally, I would add a bit more color to the centerpiece.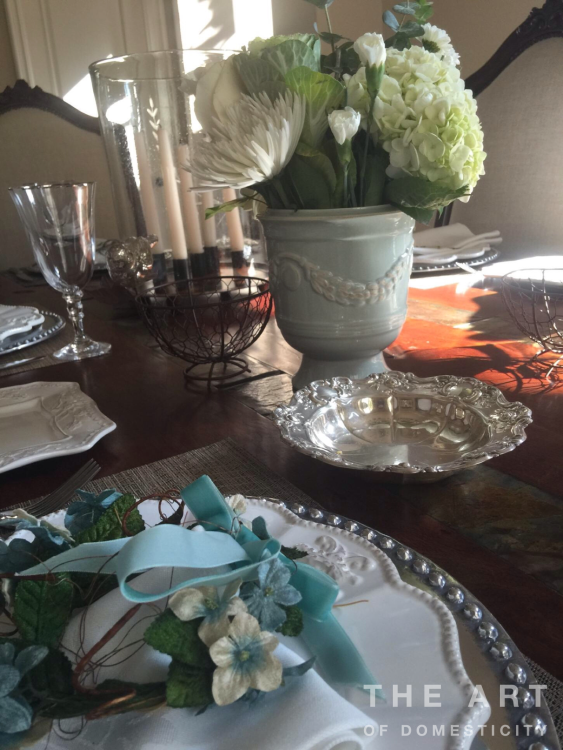 Here is a picture of my Easter tablescape.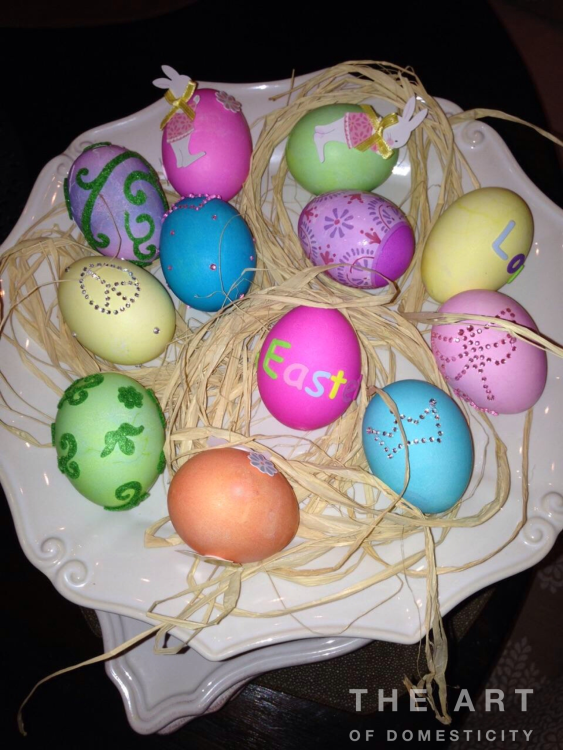 3. Have fun decorating your eggs this year!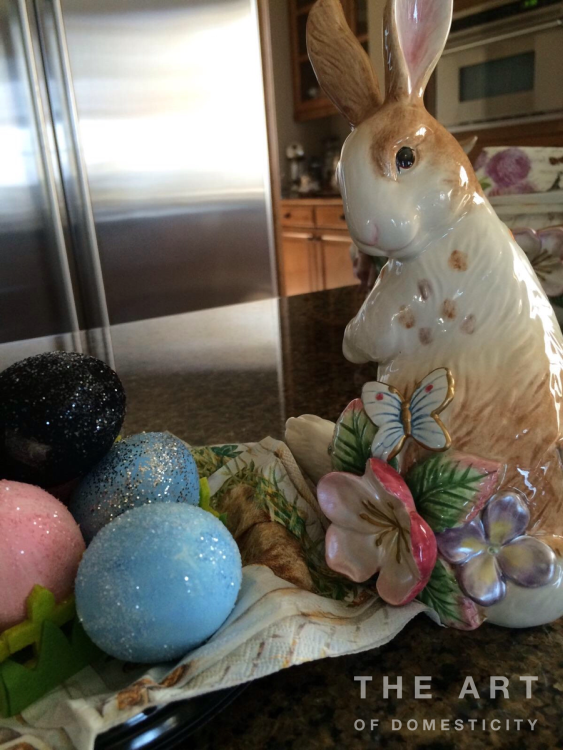 Every Easter, my niece and I decorate eggs. It is one of my favorite traditions and something that I look forward to every year!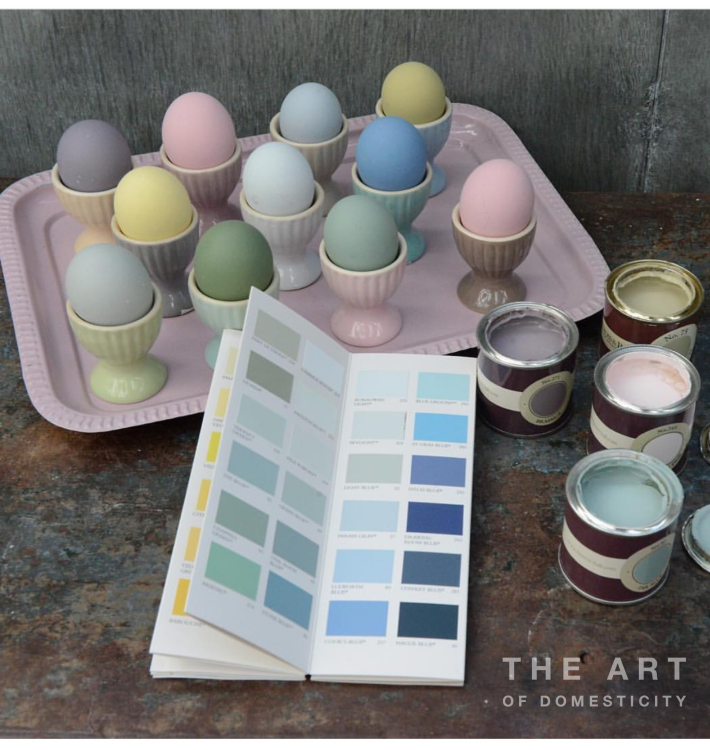 Aren't these beautiful colors? I love how they turned out and think that the matte look makes them look a bit more elegant. These paints are from Farrow & Ball. Wanting to do a bit of a room makeover? I highly recommend choosing colors from Farrow & Ball.
Happy Easter to you and your family! May your home be filled with joy and lots of love this season. You can discover more about the heart behind Easter here.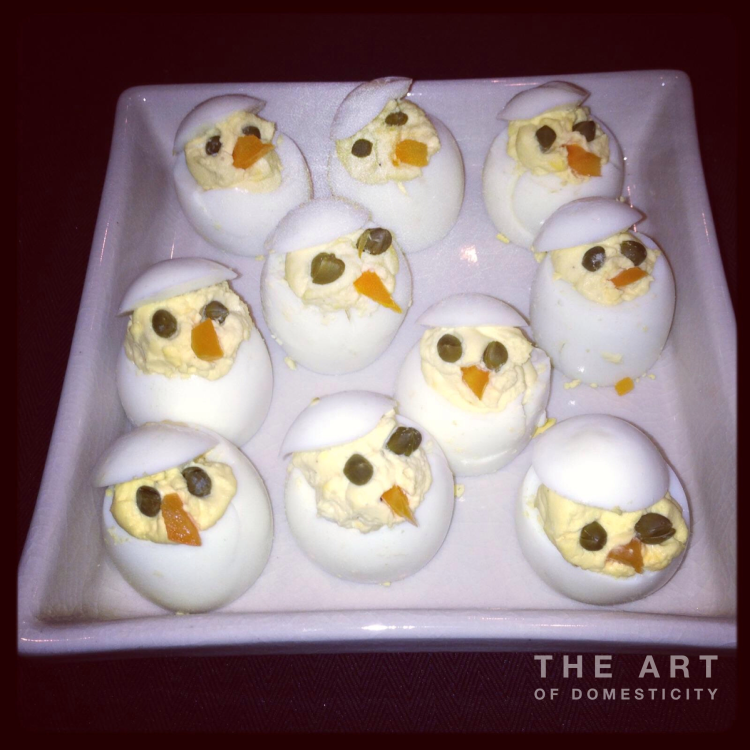 These chicks are absolutely adorable to look at and delicious to eat. To make them, slightly cut the top off of a boiled egg to create a little hat, scoop out the egg to make your deviled eggs recipe, stuff the egg mixture back into the bottom half of the egg, add capers for the eyes and use a sliver of carrot for the nose.
Here are some more delicious Easter Brunch//Dinner Recipes: