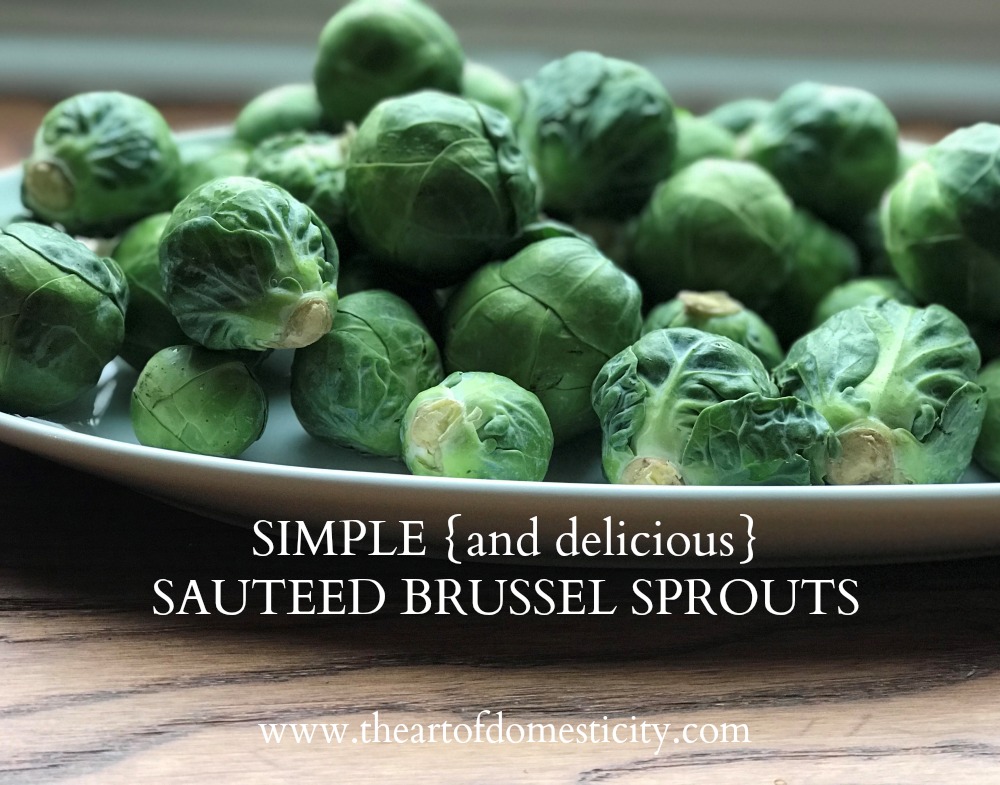 The holiday season is here!  One thing I love about the holidays is, of course, food!  Many traditions revolve around the idea of food, gathering around the table and sharing meals together.  I'm often responsible for bringing at least one or two dishes to the traditional family gathering, as I'm sure you are as well!  I often don't think about serving brussel sprouts unless it's around the holiday season, something about them just reminds me of this time of year.  This recipe is simple and full of flavor, and believe it or not, my kids love brussel sprouts!  Especially, when there's bacon involved!  Give it a try for your next family holiday gathering!
Sautéed Brussel Sprouts 
2 Tbsp. butter
2 lbs. Brussel Sprouts
½ lb. Bacon, chopped
2 oz. package of pine nuts
½ cup parmesan cheese, shredded
Core and quarter the brussel sprouts, set aside.  Heat a large skillet over medium heat and add the chopped bacon.  Cook until brown, remove bacon from pan and set aside.  In the same skillet (reserving about 2 Tbsp. of the bacon grease in pan), melt the butter.  Add pine nuts and sauté for 1 minute, stirring.  Add brussel sprouts and season generously with salt & pepper.  Cook over medium heat until the sprouts are wilted and tender, stirring often (about 15 minutes).  Stir in crumbled bacon.  Transfer to a serving dish and top with parmesan cheese. (Serves 6)
Enjoy!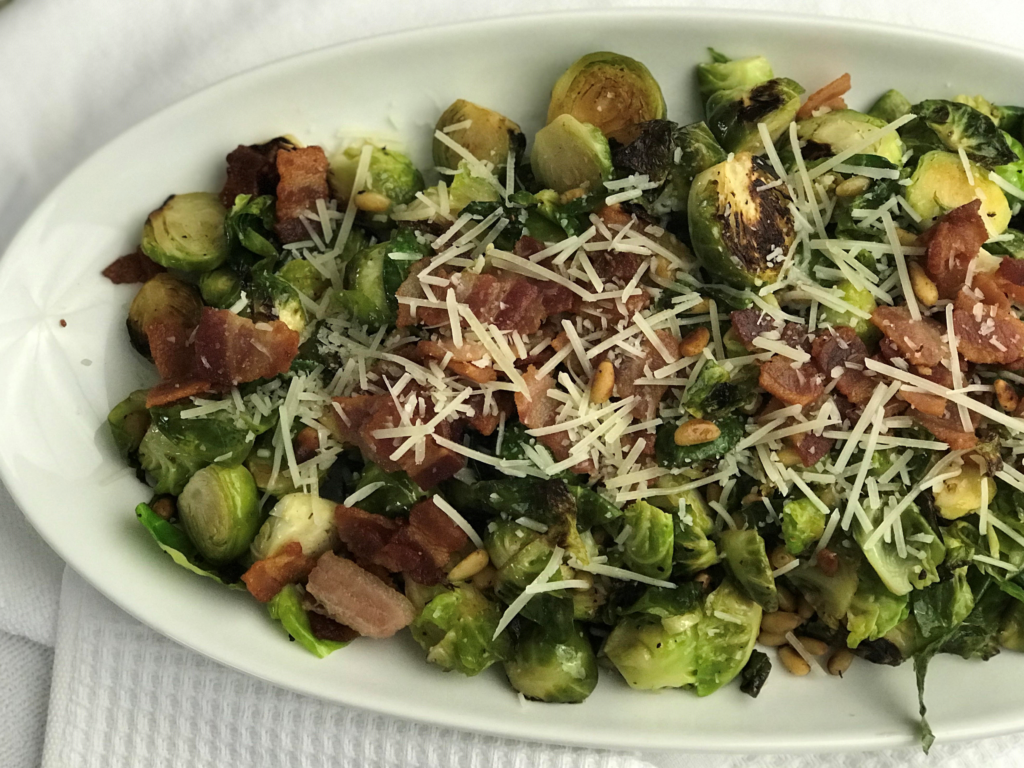 Blessings,
Abby Miller