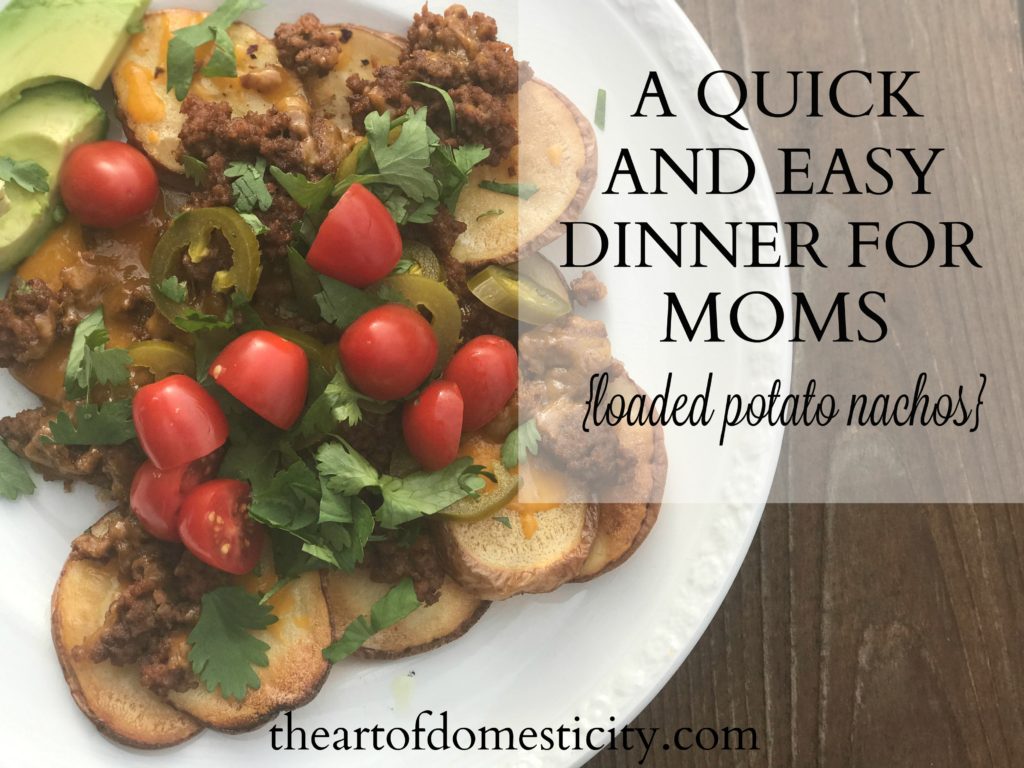 School is back in session!  For many of us this means the start of after-school activities, homework, taxi service, earlier bedtimes, packing lunches, and a long list of other things!  As much as I love getting my family back into a routine, this typically doesn't allow for leisurely dinners that we had gotten used to over the summer.  If you can relate, no worries, this healthier take on traditional nachos is a perfect weeknight meal when time is not on your side.  It's super simple and most of the ingredients you may already have on hand!  Enjoy!
Loaded Potato Nachos
2 lbs. red potatoes
2 lbs. ground beef or turkey
Olive Oil
Taco seasoning
Shredded cheddar cheese
Avocado
Chopped onion
Chopped tomato
Jalapeños
Sour Cream
Salsa
Preheat oven to 425 degrees.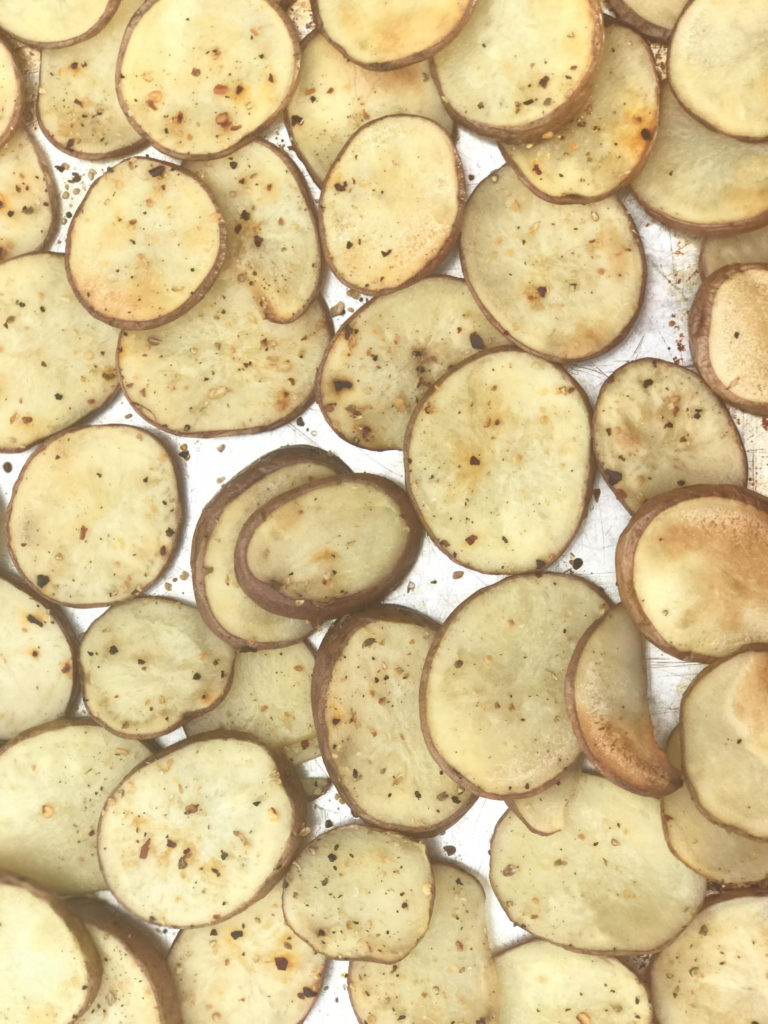 Slice the potatoes thin and lay in a single layer on a large prepared baking sheet.  Drizzle with olive oil and season with salt & pepper.  Bake in preheated oven for 15-20 minutes or until they start to turn golden brown.  While the potatoes are baking, brown the ground beef and add taco seasoning.  Top the potatoes with the taco meat and plenty of shredded cheddar.  Pop back into the oven just until the cheese is melted.  We love to top ours with sliced avocado, chopped onion, cilantro, tomatoes, salsa, and sour cream, but your family can build their own to their liking!
And that's it…..so good and so easy!
Blessings,
Abby