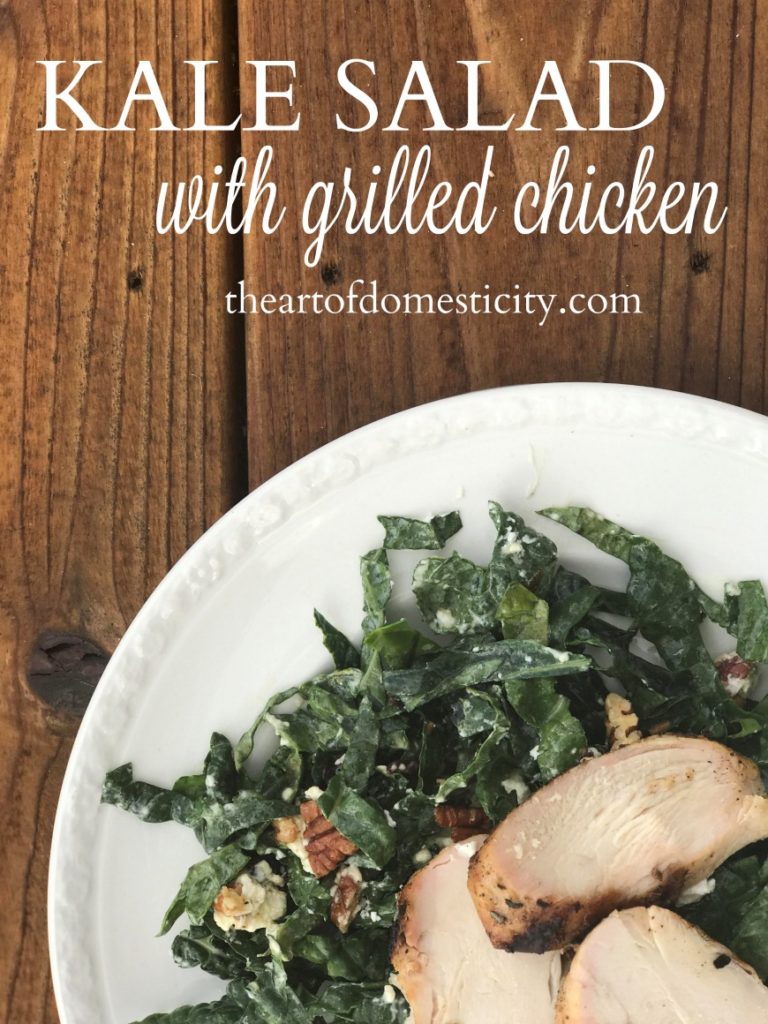 Summertime is full of seasonal fresh produce! In the area that I live, we have access to lots of local farmers markets, which makes it convenient to feed my family lighter meals packed full of nutrients that are ready in no time. When it's so hot and humid outside, who wants to slave over a heavy meal and hot stove anyways? Kale might not be something you would normally feed your family (kids especially!), but just trust me on this one. It's delicious! The best part about this salad is that you can make it ahead of time and let it sit in the refrigerator, and unlike most salads, leftovers the next day are even better!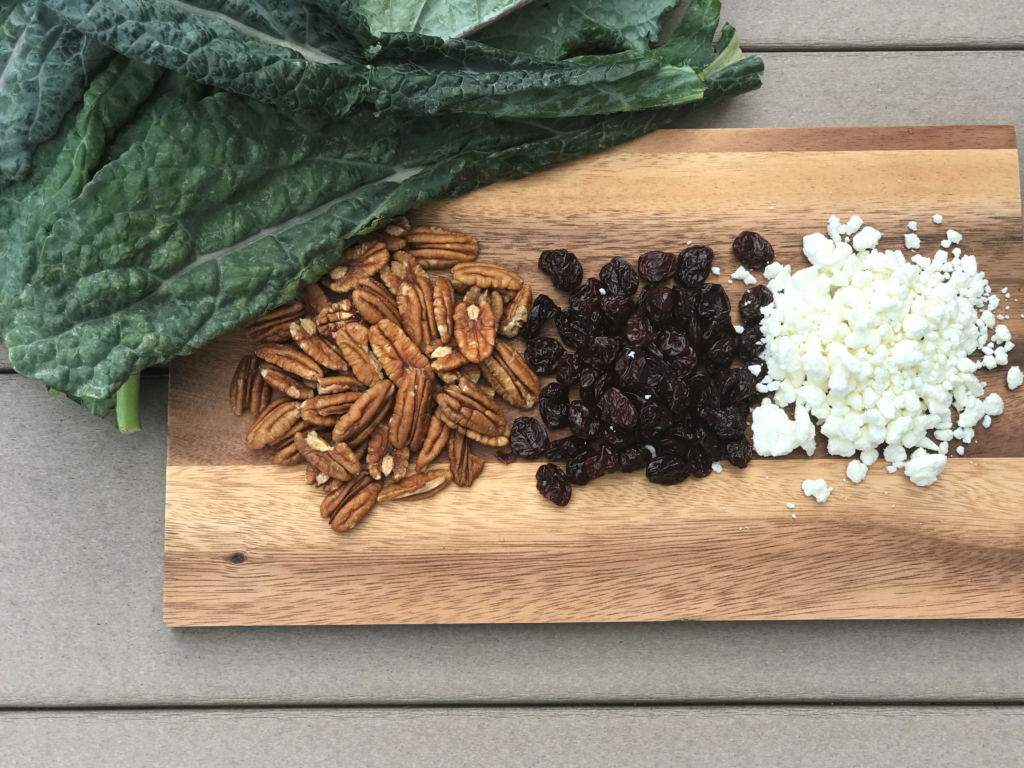 Ingredients:
Dinosaur Kale (2-3 bunches). Any kale will do, but this is my favorite
1 cup dried cherries (chopped)
1 cup pecans (coarsely chopped)
Crumbled goat cheese (4.5 oz) – or more for your liking!
3 Chicken Breasts
Olive oil and salt & pepper for marinating
Dressing:
6 tablespoons olive oil
3 tablespoons white wine vinegar
2 tablespoons Dijon mustard
3 teaspoons honey
Salt & Pepper
Rub chicken breasts with olive oil and season generously with salt & pepper on both sides. Marinate in the refrigerator for at least 4 hours.
While you work on the next steps, grill chicken breasts on medium heat (turning once) for 10-15 minutes or until juices run clear. Place on cutting board and cover with foil for 5-10 minutes.
Toast pecans in a preheated 350-degree oven for 5-10 minutes. Watch closely so they don't burn. You can also toast them on the stovetop in skillet on medium low heat, turning often.
Wash the kale and pat dry with paper towels. If kale isn't washed it will often be gritty. You don't want to eat the stalks of the kale, so remove the stalk by slicing down beside it on both sides with a knife. This will leave you with long strips. Stack the strips and slice.
In a large bowl, add the sliced kale, toasted pecans, dried cherries, and crumbled goat cheese. Whisk together dressing ingredients and pour over salad. The dressing will tenderize the kale, so let it sit for at least 10 minutes. If you make it further ahead of time, cover and refrigerate.
Plate the salad and top with sliced chicken. Enjoy!!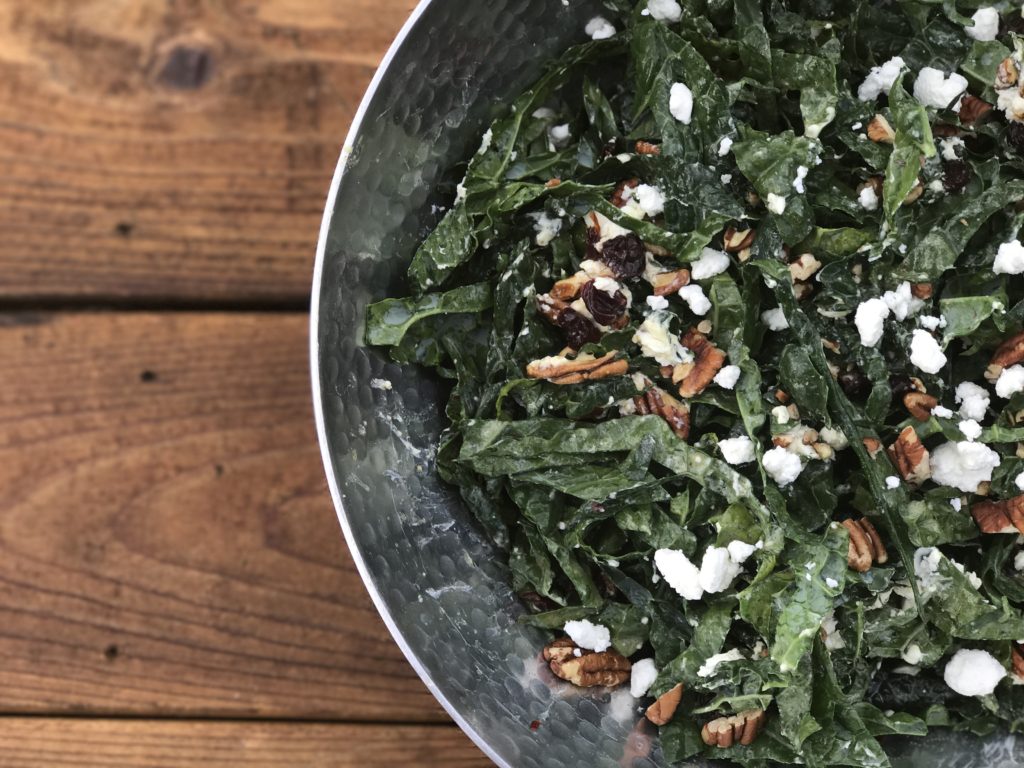 Adapted from: The Smitten Kitchen Cookbook by Deb Perelman (kale salad with cherries and pecans)
Blessings!
Abby Miller