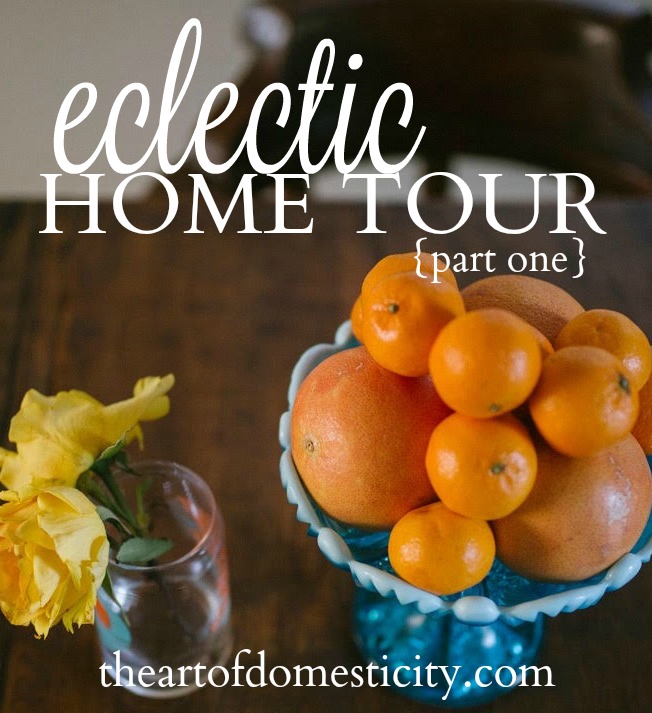 Less than a year ago, my life looked completely different. It was wonderful in its own way, but it was filled with certainty, rhythms and the ocean breeze. One moment, however, profoundly shifted things in my world, and I uprooted from California to become an active participant in this ongoing whimsical moment. My new job has me traveling to South East Asia a decent portion of the year, but I now call Austin, TX home. Speaking of homes, Sandra asked if I would be willing to share mine with you and I gladly acquiesced.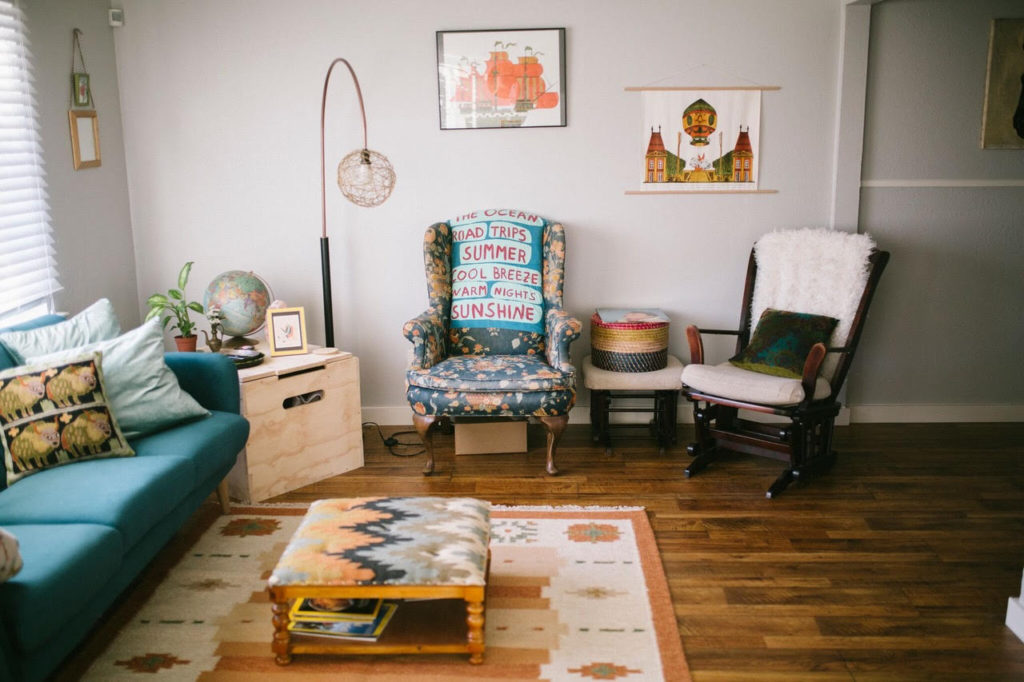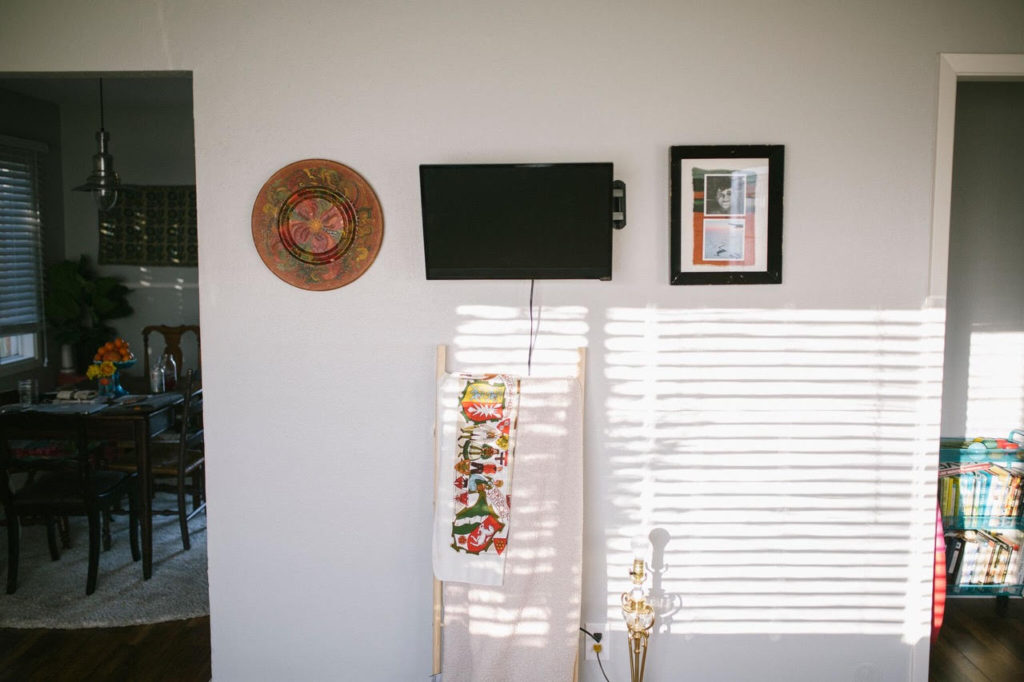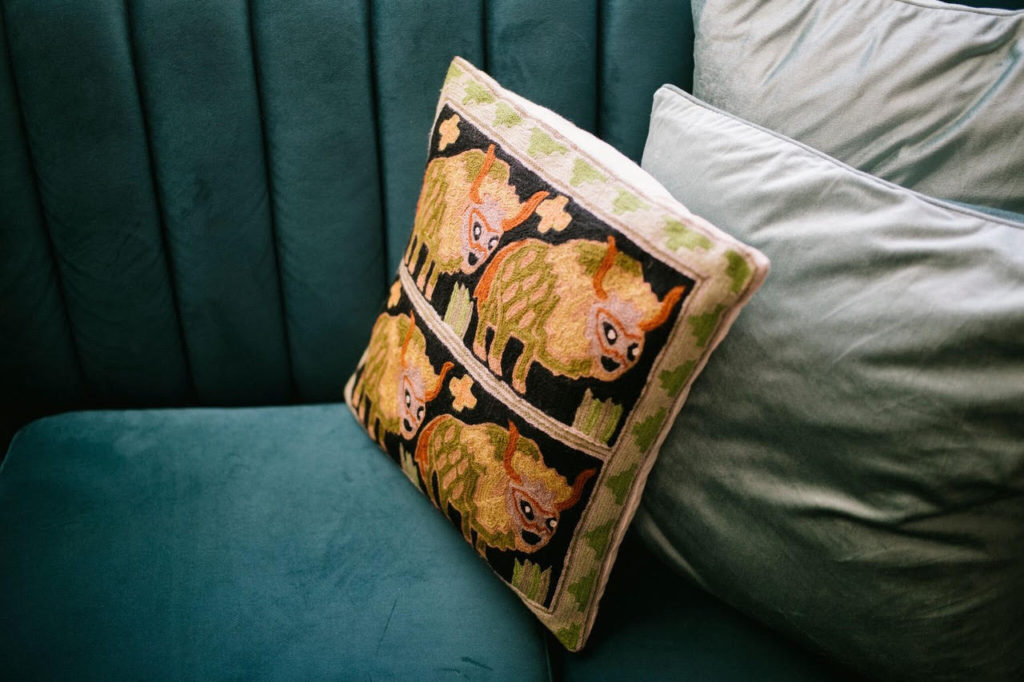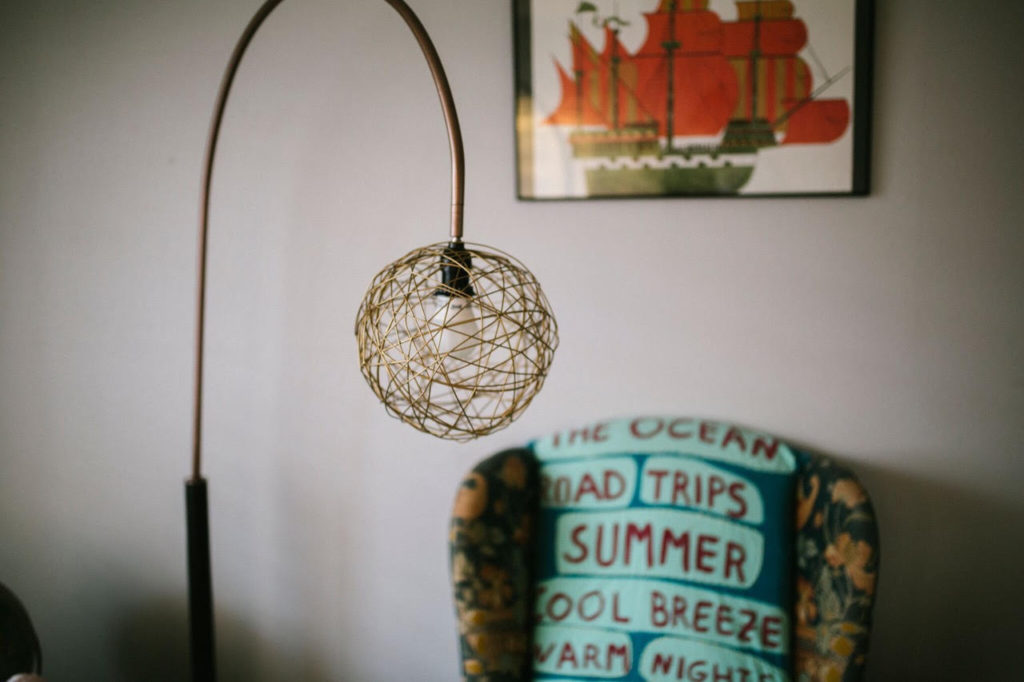 This is the first home that I have ever been able to design. The past few years I have shared my living quarters with roommates. As a result, the living space tended to be a combination of eclectic, contemporary, and art deco styles. I am currently sharing a flat with my older sister, but we happen to have very complimentary design preferences. There was definitely some compromises made, but overall the design process flowed with ease. As an artist, I loved having a blank space to create.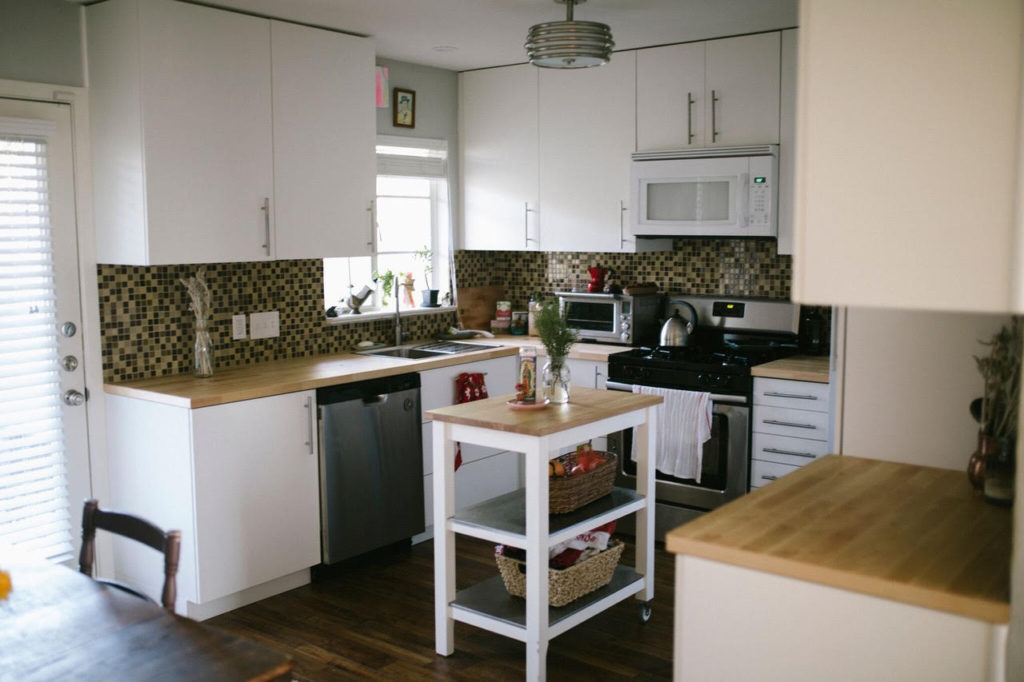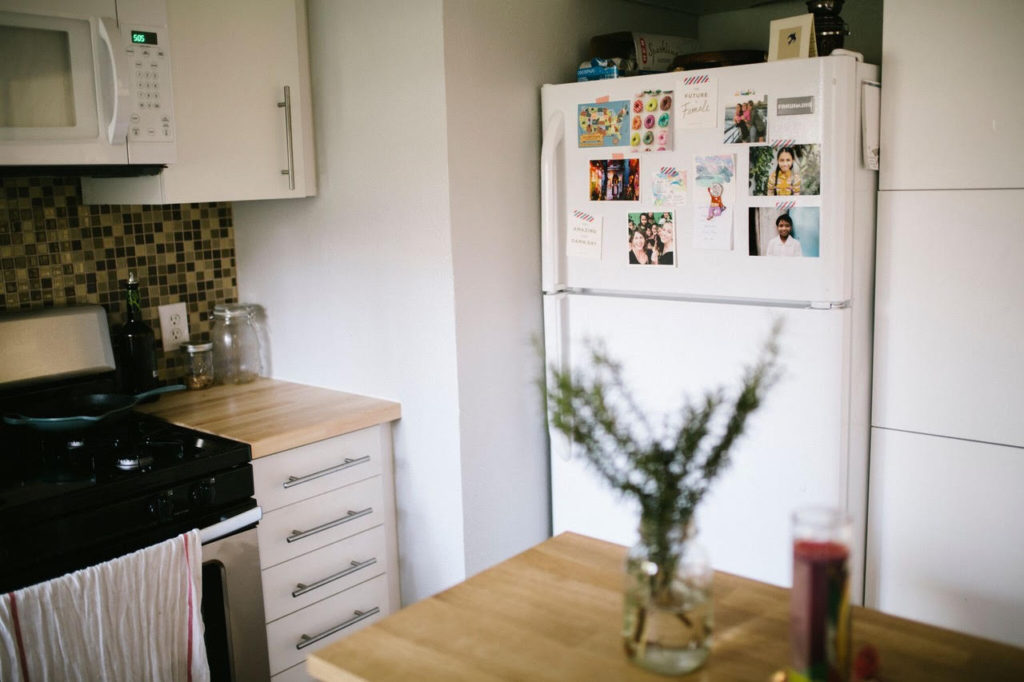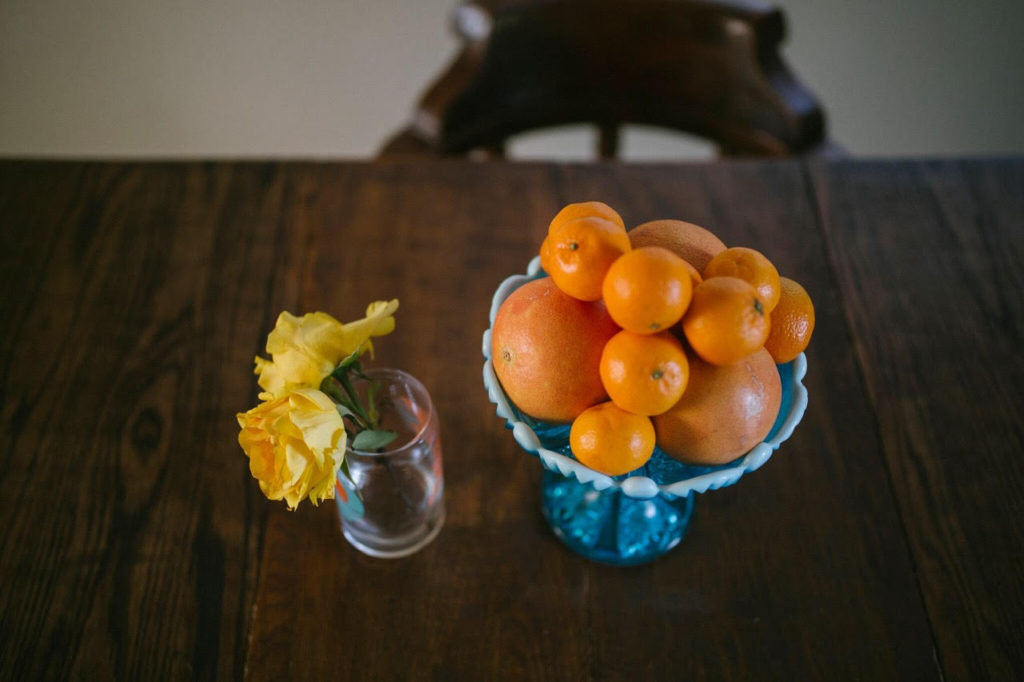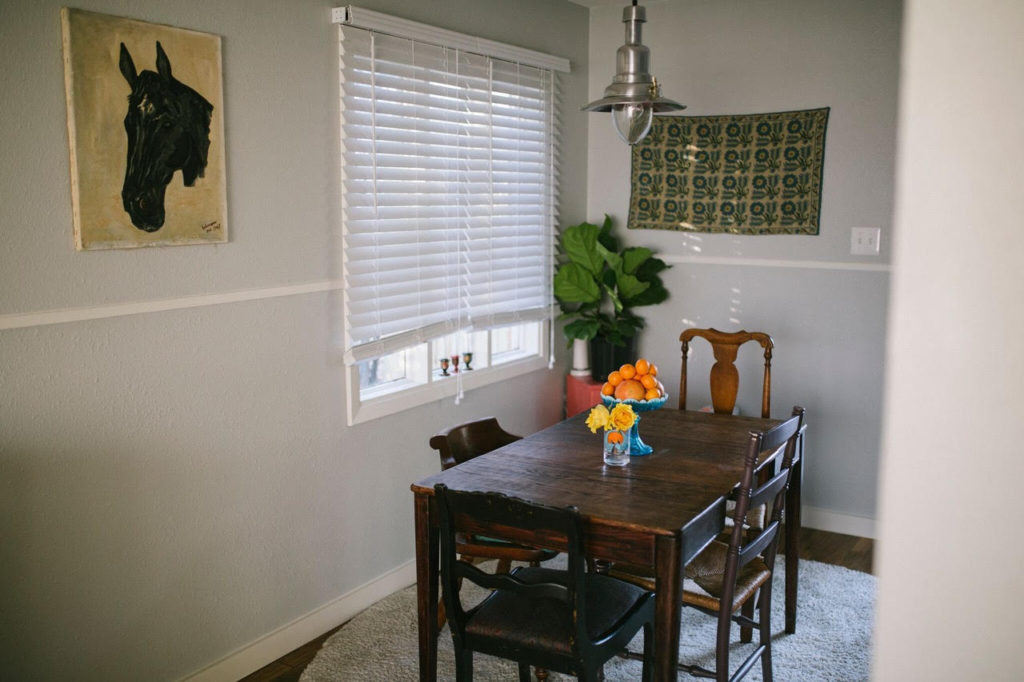 The horse painting is a family heirloom. It used to be my mothers and I was happy to take it off her hands. To add some depth and texture to the room, I put a white rug underneath the table. This also helped break up all of the wooden elements within the dining area. Our home boasts decor from all over the world and one of my favorite pieces is the floral rug, from Greece, hanging on the dining room wall. My sister and I decided to create a simple storyboard on our fridge. The premise of this storyboard is the children that we sponsor from Myanmar and Nepal, along with information about how others can become child sponsors. It is our desire to use this simplistic storyboard as a conversation starter for our friends and as a daily reminder to pray for the children that we sponsor. Obviously, I am just a little bit passionate about child sponsorship (more info about this at the end of the post). *wink* I am sure you are interested in seeing the rest of our home and I am happy to oblige.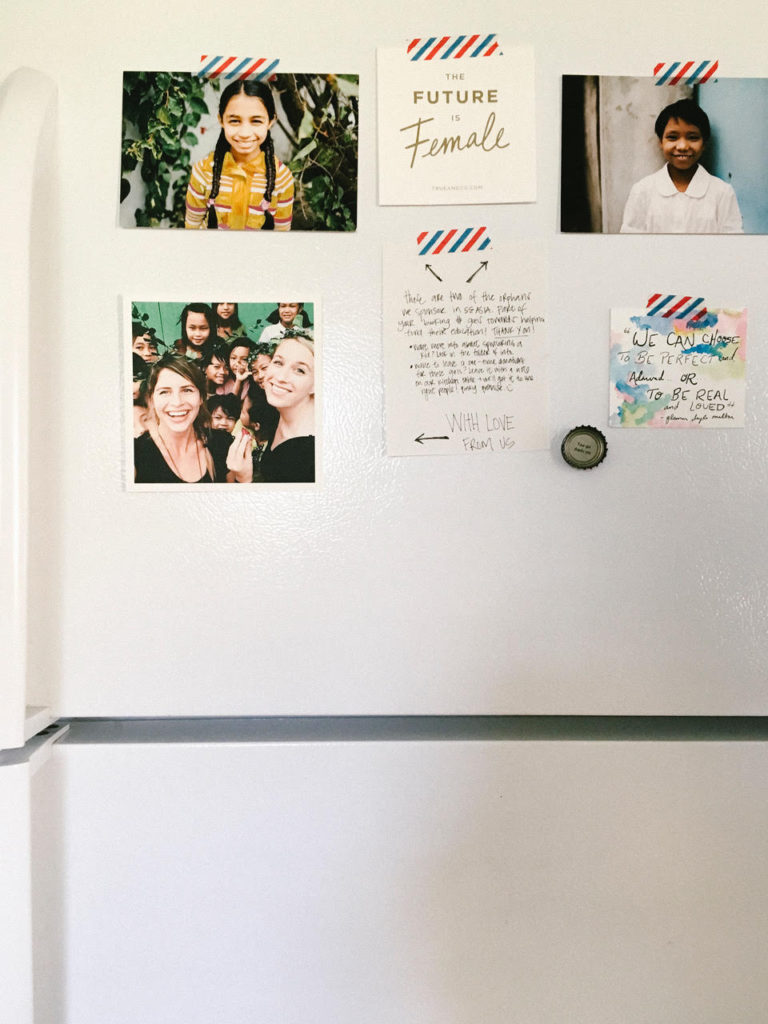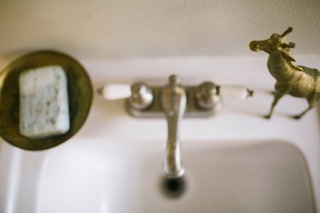 Our bathroom is rather simple, but simple is sometimes best for smaller spaces. This home has amazing built-in shelving, which is excellent news for a tiny bathroom like ours.
In the past, I have hoarded my most treasured decor in my room. This time around, I had the opportunity to spread it out throughout the house. The goal for my bedroom was to keep it minimalistic with a touch of latin influence. In place of a traditional headboard, I hung up a wool pillow case. The light fixture I chose adds an amazing earthy element to the room and pairs nicely with a medium-sized plant that is not pictured. A large vintage map of South America is framed and hung on the wall adjacent to the bed. On my built-in closest I hung a vintage binoculars to help tie in the simplistic exploratory theme. In place of a nightstand, I am utilizing a yellow filing cabinet to add a nice pop of color and unexpected eclectic feel. I wanted my room to be cohesive, but not so structured that it felt uncomfortable to live in.
My sister relies more heavily on vintage pieces for her bedroom. I love the teal vintage luggage at the end of her bed in place of a traditional bench or wooden chest. The side table was created using a worn pewter tray that she found, along with the legs of a different piece of furniture. She hung two light fixtures to help frame her bed and recently found this wicker mirror to add additional framing and warmth to the room. I have discovered that she is a DIY connoisseur. In fact, she has some amazing homemade shelves hanging on one of the walls not pictured.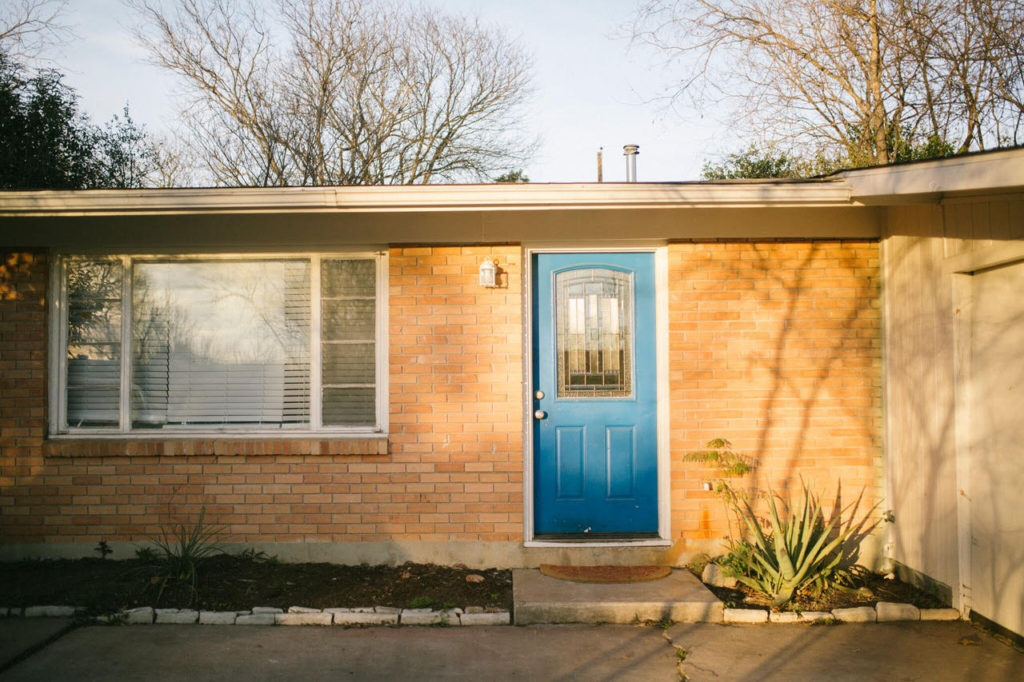 I hope you have enjoyed my little home tour. It was fun to dabble with interior design and have the opportunity to unearth more of my stylistic preferences.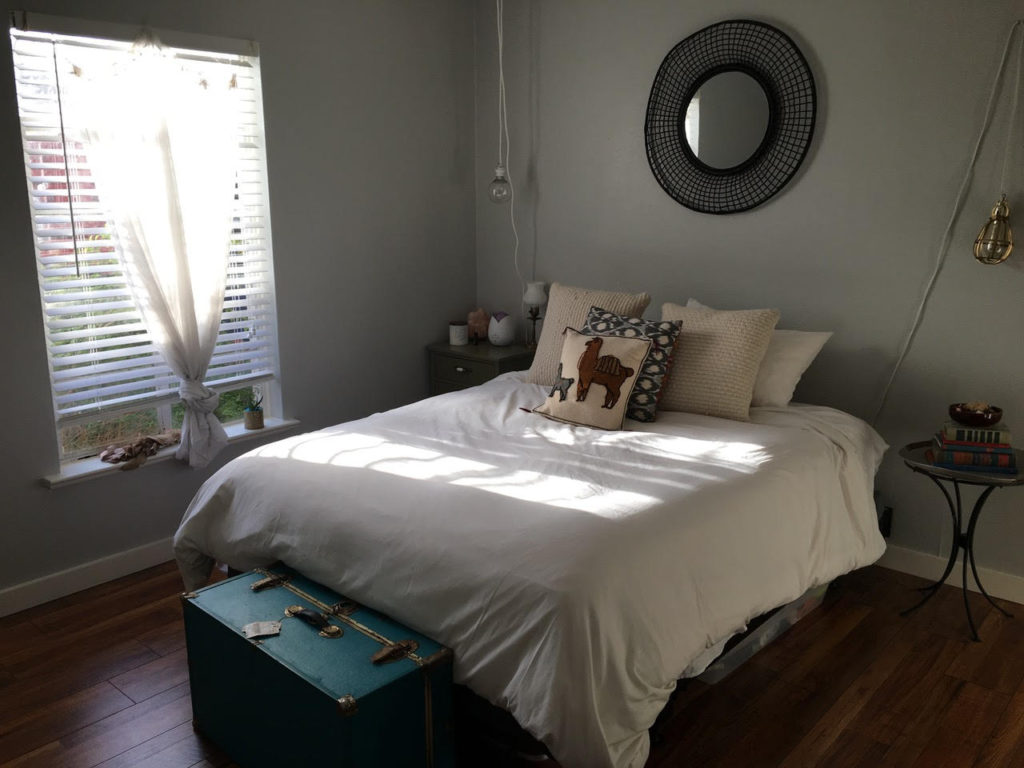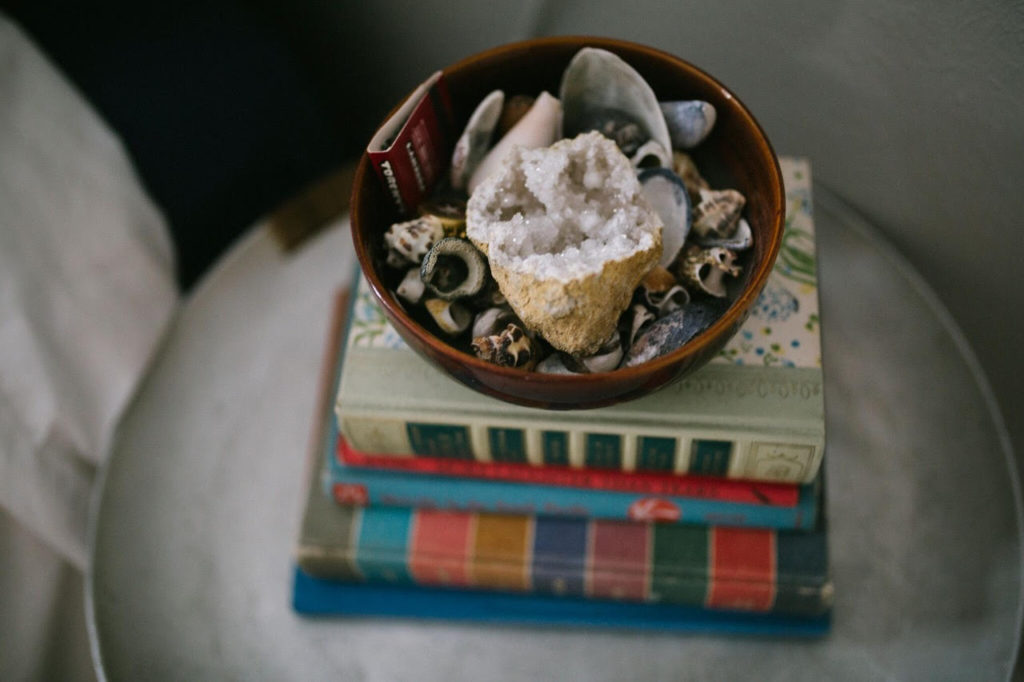 As forewarned, here is a bit more information about child sponsorship and why I love it so much. My sister, Caryn, is an incredible humanitarian photographer. She holds a camera while I hold both a pen and paper. As freelancers for multiple nonprofits and socially conscious companies, we primarily work with the South East Asian Prayer Center (SEAPC). It a joy to document what the Lord is doing in different nations through this nonprofit. They believe that lives are changed through prayer and I have personally seen the fruit of their faith. Throughout our travels, we have the opportunity to spend time with some of the children that SEAPC sponsors. These brief interactions with the children have greatly enriched our lives and the children have become some of our personal heroes. They constantly inspire us to love more courageously, forgive freely, give generously, and live fearlessly. If you would like to become a child sponsor, you can learn more here.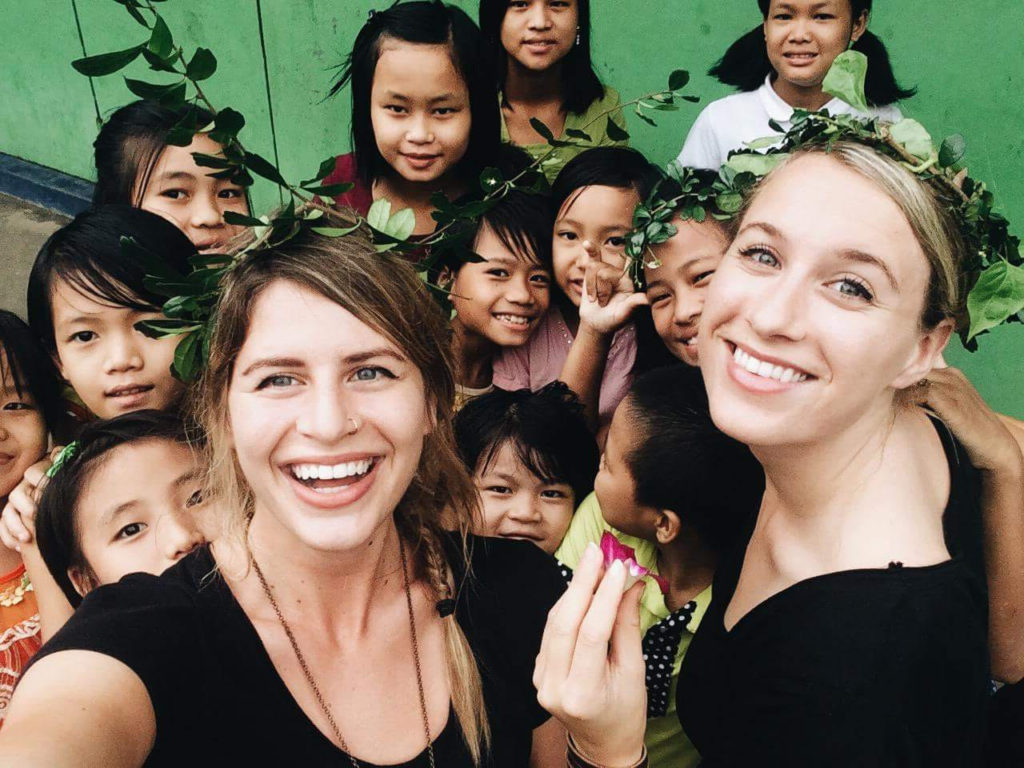 Traveling alongside my sister offers me an ongoing gift that I am steadily unwrapping. I realize the unusual nature of my job and I don't want to miss a moment. I look forward to the exploration and continued whimsy that awaits both of us and am thankful to be able to share a small piece of my life with you. If you have a favorite organization or socially conscious company in need of a few storytellers, please feel free to share the love and connect us with them. We would so enjoy partnering with new friends around the globe.
Blessings,
Courtney
Instagram: @courtneyrwerner + @carynnoel
Email: Courtney@thewerners.org + Caryn@thewerners.org
Website: Carynnoel.com + Margopolo.co