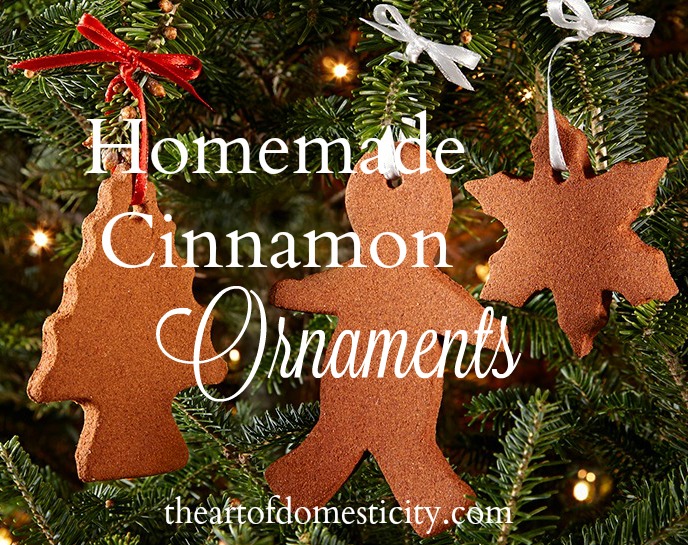 "Creating traditions celebrate all our most treasured moments at home. " Sandra Maddox
Want to make this a Christmas to remember – and not because of gifts from Santa? Want to focus more on family time and memories?
Make this month a Family Focused December…create custom ornaments…your very own family homemade ones!
Cinnamon Ornaments
Recipe: Cinnamon Ornaments
Mix together ó cup applesauce, ó cup cinnamon, and 2 tablespoons white school glue to form a dough ball.
Place the dough ball between two sheets of waxed paper and roll out to 2-inch thick.
Use your favorite cookie cutters to cut out the ornaments, and then place them on a cookie sheet. Use a straw to poke a hole in each ornament for the ribbon.
Bake at 150 degrees Fahrenheit for 2 hours.
Turn oven off and leave them in the oven for 5-6 hours to dry. If they still feel a little moist, leave them out on the counter a couple more hours.
Thread cute ribbon through the hole, and presto, you have a homemade ornament!
I hope you enjoy this fun DIY with your family!
Blessings,
Sandra Maddox