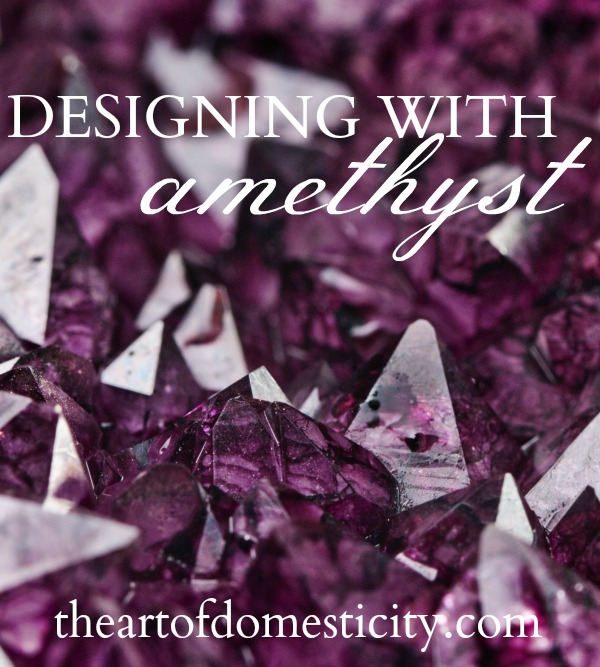 It is time for our color of the month!!! October is the perfect month to highlight the color Amethyst! Not only does an amethyst stone act as a beautiful soothing gem stone, but the color itself can have the same effect in a home. While the gem can take many tones, I chose to focus on the lavender hue, which is complimented nicely by neutrals and warm woods.  So let's take a look at some of my favorite ways to accent with the color of the month.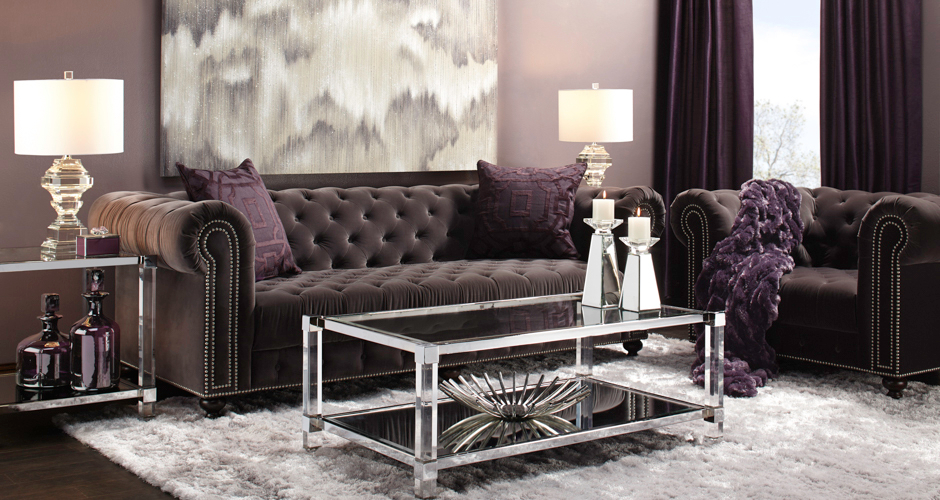 Photo Credit: ZGallerie
Purple on the walls ? It sounds daring, but look how great it can turn out! If the combination of a colored wall and floor scare you, opt to do one of the other.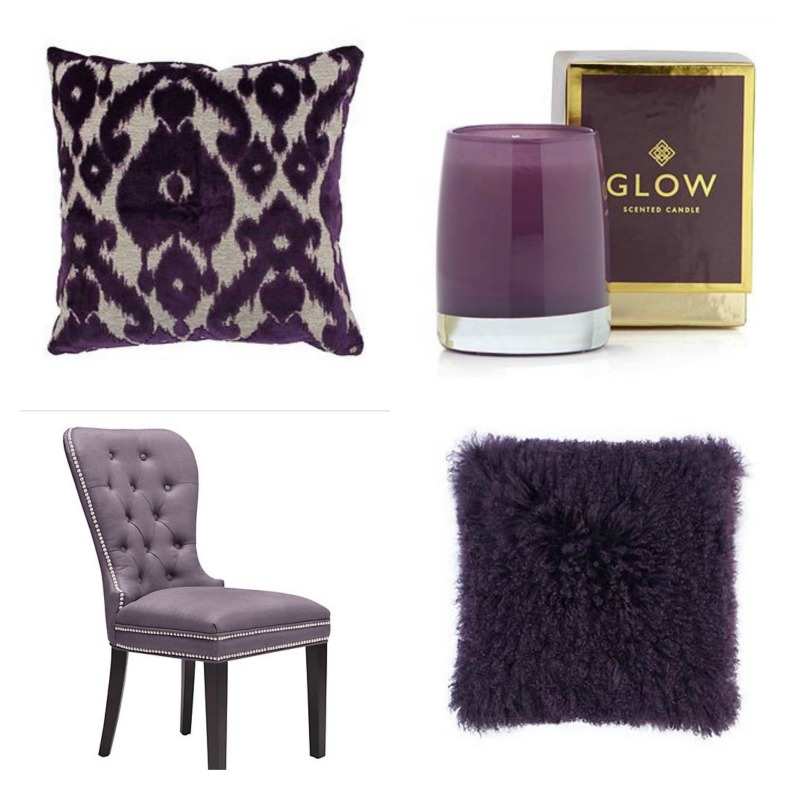 If in a bedroom keep it bright and airy with some velvet amethyst pillows the velvet keeps the violet hue subdued for a dreamy look.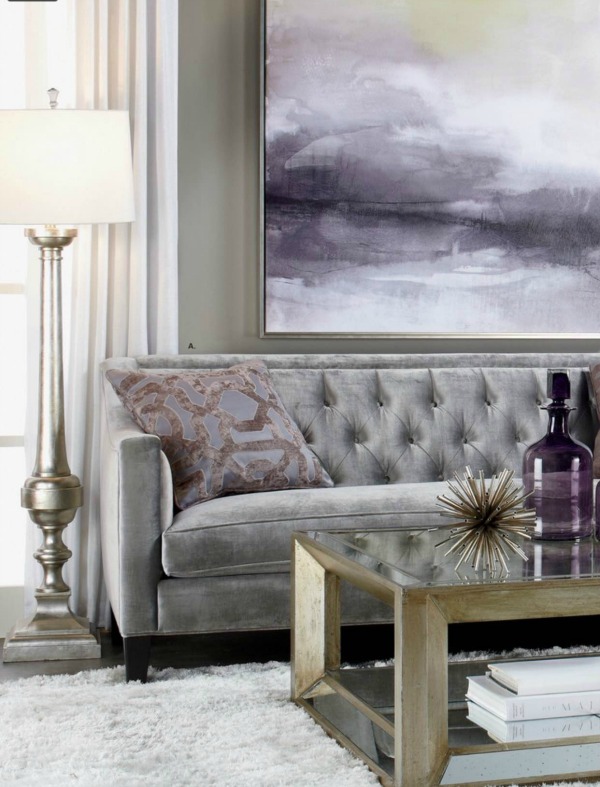 I love the idea of a neutral, rustic home having a pop of color and amethyst is soft enough to flatter woods and grays. Think of combing it with warm wood furnishings.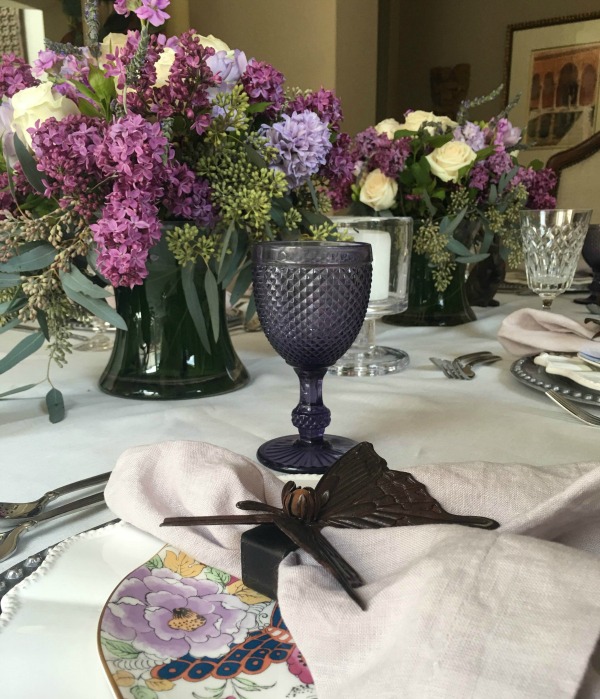 Amethyst linen, yes please! I love how this natural textile is combined with handcrafted ceramics, organic flatware and earthy gems to create a beautiful tabletop!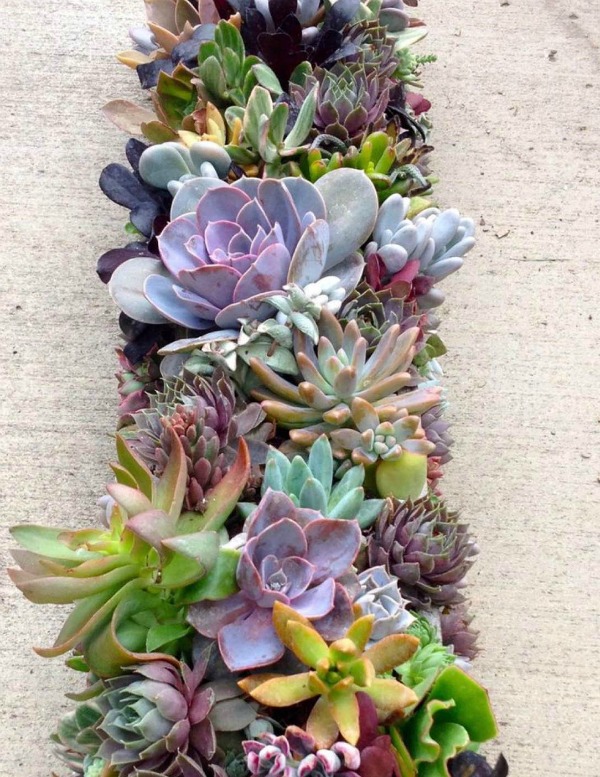 And I couldn't leave out this gorgeous succulent centerpiece!
So what do you think? Feeling inspired to add a little amethyst into your life? I hope so! It is such a lovely color!
Many blessings,
Sandra